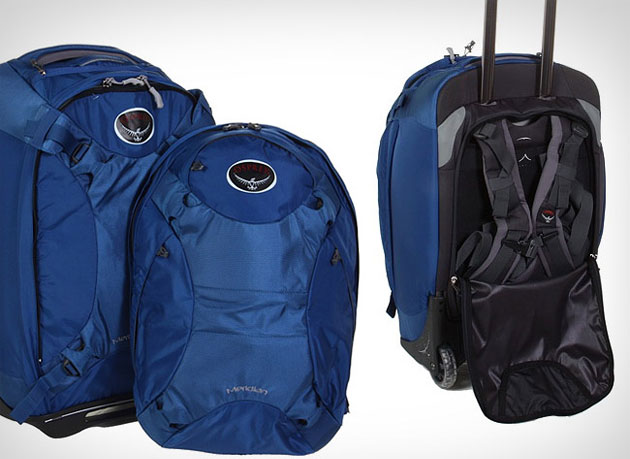 These backpacks are officially called convertible-wheeled luggage, and they are actually two bags in one.  The main part of the bag can either be rolled, or worn as a backpack.  The smaller bag is a small backpack that can zip right onto the main part to make it one bag, or can be used separately as a day pack.
UPDATE:  For part two of my 18-month trip, I upgraded my day pack to a North Face Borealis backpack.
 I still use the large, rolling portion of my Osprey Meridian, and I am still extremely pleased with it.