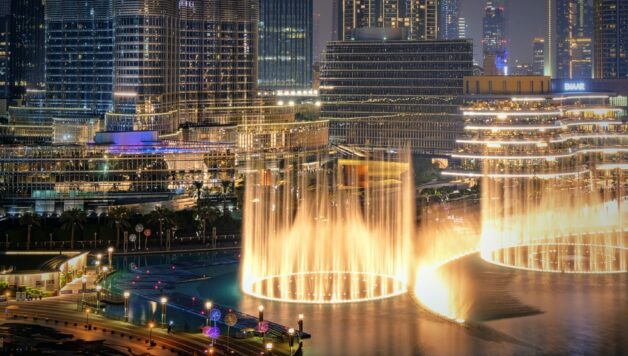 The Best 5 Things To Do At Dubai Mall
The endless activities at Dubai Mall make it among the best malls in the world, not just in the UAE. The best shopping, entertainment, and food experiences can be found here. It is one of the most luxurious shopping centers in the world. There are more than 1000 shops in Dubai Mall, which has completely revolutionized the concept of shopping.
With so many options at this mall, your shopping experience will be memorable. In Dubai Mall, you can not only shop, but there are also many activities for both kids and adults. Having so many options for a fun-filled evening makes this place feel like heaven to children.
Games, educational parks, underwater marine experience, and candy shops — the list is endless. Thus, this prestigious mall offers a luxurious experience. In this article we have covered the top 5 things to do in Dubai Mall.
Shopping – At The Dubai Mall, you should start by hitting the shops! More than 1,200 shops, two anchor department stores and hundreds of restaurants and cafes are located at Dubai Mall, which covers an area equal to 200 football fields. Hopefully, you're getting the hang of our advice on starting early now.If you're a fan of top brands, Fashion Avenue features Burberry, Versace, Armani, and Boss. This fabulous fashion precinct offers a range of VIP services, including porter services, exclusive lounges and even its own 20-metre catwalk in which you can channel your inner top model. A whole area of the mall is dedicated to children's fashion, and there are over 70 signature fashion shops.
Go Ice Skating at Ice Rink – If you're active or don't mind skating, this Olympic ice rink at the mall is available for public use as well as for shows. At certain times of the year, the rink turns into an astro-turf soccer pitch to allow for ice hockey games, ice go-kart racing, and other events.If you are in the area during the time the shows are on, you must not miss them. Those who want a little more excitement can even rent ice bikes at Dubai mall ice rink! You might think this is crazy, but it's much fun!
Dubai Mall's Aquarium and Underwater Zoo – A 10-million-litre aquarium houses 33,000 aquatic animals. Additionally, this tank is home to the largest number of Sand Tiger Sharks in the world.You can walk through this 48-meter tunnel while awed by the creatures around and above you as you gaze into this 33,000 litre tank located on the third floor of the mall. Other options include going on a glass-bottom boat tour, snorkelling in a cage, or diving into an oxygen tank to swim with sharks. The entry is free, aside from the extras for which you will need to take Dubai aquarium tickets.
Eat & Drink at Dubai Mall Indoor Food Court – Aside from all the things you can do at The Dubai Mall, you can eat and drink your heart out! You might feel confused by seeing hundreds of restaurants and cafes here!The diverse food options include Wagamama, Eataly, Operation Falafel, and Carluccio's to name a few. You can even grab breakfast anytime during your trip at the Cereal Killer Café. Fast food outlets like McDonald's and Five Guys are also available.
Watch the Fountain Show – It consists of a choreographed fountain show that covers eight acres of land along the Burj Khalifa Lake, downtown Dubai. Its inauguration coincided with the opening of the Dubai Mall and is essentially integrated with it.The design of this magnificent water monument features five circles of different sizes and two arcs. The fountain is visible from as far away as twenty miles away when the shows are on. There are 83 thousand litres of water shot from the platform up to a height of 500 feet. The platform is equipped with 50 colour projectors and 6,600 lights that create up to 1000 patterns with water and light.In addition to classical Arabic music, a variety of modern, international pop compositions are performed, including those by Michael Jackson, Andrea Bocelli, and Whitney Houston. Viewers can see the show from as close as 9 metres on the Dubai Fountain Lake Ride, which also allows viewing from traditional Abra boats on Burj Lake.
Photo by Kent Tupas on Unsplash