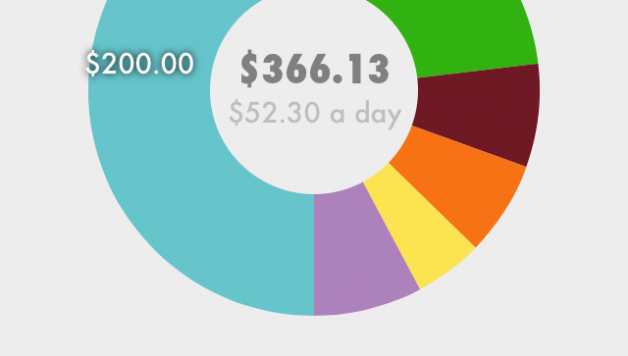 MapsWithMe Pro
An offline map app.  Amazing. With MapsWithMe free edition you can download full maps for any country in the world and navigate new areas down to the street level in the same way as Google or Apple maps.  The pro edition includes searching (for restaurants, shopping, etc) and bookmarks.  I've used the bookmarks feature to pin locations as I get tips from people we talk to.  Its an easy way to remember things we want to see without making someone write it down for you on a napkin (our previous strategy).
Trail Wallet
Created by fellow digital nomads from Never Ending Voyage, this app is exactly what we were looking for: an easy way to track daily spending.  Entering a new transaction is simple, just type in the amount with a basic calculator interface, select the local currency  which defaults to your last entry, and select a category, which can be customized in the settings.  Daily and monthly history totals show simple amounts or pie chart views, and can be exported.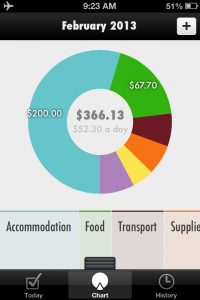 Trip Advisor City Guides
For our time in Sydney, City Guides is excellent.  Offline access to nearby restaurants, sightseeing activities, and other locations all include photos, descriptions, and reviews just like the full site.  Step-by-step walking guides with maps, photos, and educational descriptions saved us money from hiring a tour guide.