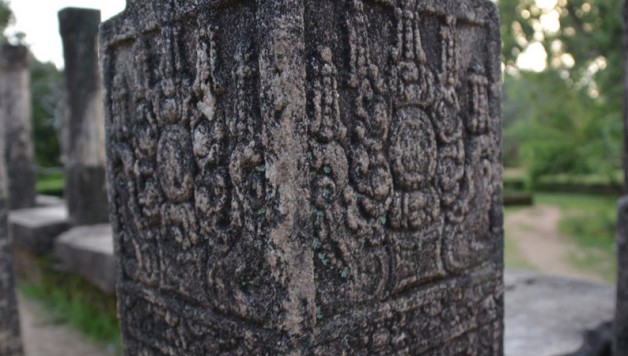 Exploring the Ruins of Sri Lanka's Ancient Kingdom
We landed in Colombo, Sri Lanka, and after a short 12-hour stay at House of Arts in Mount Lavinia area.  The hotel was more like an art gallery, and is owned by a French film maker.  We had a great time there, and highly recommend that hotel to travelers heading to Colombo.
The next morning, we began our eight-day driving tour of Sri Lanka. We hired a private driver named Indika who will be taking us around to all the great sites here, starting with what is known as the cultural triangle.  The cultural triangle is the name given to the area in the middle of Sri Lanka that contains the five ancient and sacred cities, including Sigirya Rock.
Today we are starting with a tour of ruins of the ancient city of Polonnaruwa.  Polonnaruwa was the capital of the island country from the 11th century AD to around the 13th century.  Many original and restored foundations and even walls of palaces, steps, city walls, and even trader shops are still intact.  Ancient writings and even a graffiti wall tell the story of these people, and we are awestruck as we tramp around the ruins.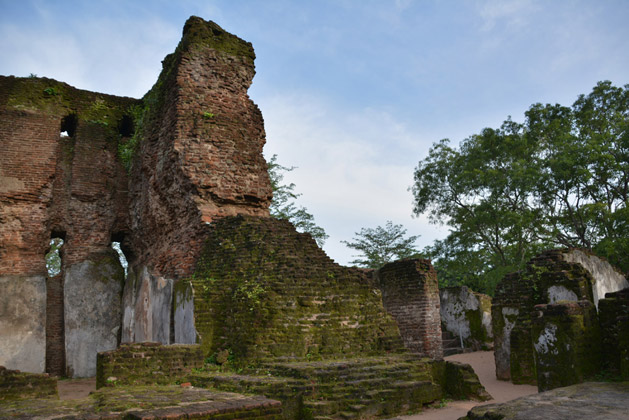 One of the coolest ruins were of the old city street.  It was the main road leading into the city, and was once packed with shoppers, traders, thieves, and other types of citizens.  The ruins of the old trade stalls still line the street, and it is really amazing to see!
As an attraction, Polonnaruwa is well-run: the ticket office holds a large museum with artifacts and photos with captions in several languages. Each of the major sites has a parking lot, signs around the walls and temples with explanations, and is kept relatively clean. Several guides approached us with tour offers, but they left us alone after a stern "no, thank you". The gardens of the temple was my favorite. A maze of foot-tall walls  and landscaped greenery lead to a beautiful view of a lake.