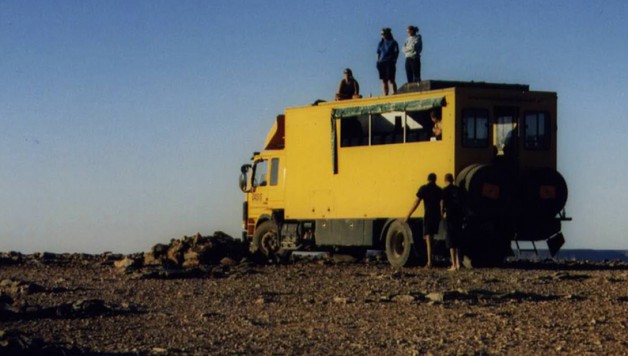 An African Adventure: Our Next Two Months
We arrived in Nairobi, Kenya late last night after spending New Year's Eve in Dubai.  We have quite the next few months planned and want to give our readers a preview of what is coming up in our travel future:
Starting on January 5th, we will be joining an Oasis Overland tour that will drive us south from Nairobi through eight countries, ending in South Africa on March 1st.  We will be joined by 16 other travelers (mostly from the United Kingdom), and two guides.
Countries we will visit include:
– Kenya
– Tanzania
– Malawi
– Mozambique
– Zimbabwe
– Botswana
– Namibia
– South Africa
Some highlights of the trip:
– Serengeti National Park Safari
– Maasai Village visit
– Foothills of Mount Kilimanjaro
– A weekend on Zanzibar Island (Tanzania)
– Mikumi National Park
–  Lake Malawi
– Ancient Zimbabwe ruins
– Okavango Delta (Botswana)
– Etosha National Park
– Sossusvlei – the world's highest dunes!
– Fish River Canyon (Africa's Grand Canyon)
– Cape Town, South Africa
The vehicle is a hybrid between a monster truck and an oversized van.  It features comfy seats, lots of storage, a big water tank, and off-road capabilities.  We will be negotiating some appalling roads along the way, especially in Tanzania, and apparently having the entire group outside of the truck pushing it through the mud is more common than not.
Our accommodation during these two months will be 85% camping and 15% hostels/guesthouses.  We purchased sleeping bags in Dubai, and Oasis Overland provides us with a tent.  I have only camped once in my life (officially), and we had a camping dry-run in Michigan's Upper Peninsula with Alissa's dad in October to help us prepare. Michigan, Malawi, what's the difference?
So that is what we are currently preparing for!  The internet access on our trip will be a little spottier than usual, so don't be surprised to see a week or two pass without an update on the site, but be sure to also like us on Facebook to get more updates there.