U.P.? You Betcha! – Fall Camping in Michigan's Upper Peninsula
We are at home in Wisconsin taking a break from our break, and like many travel addicts, we haven't lasted long until setting off on another adventure. This time it is near my hometown of Rhinelander, WI, just three hours drive north to Michigan's Upper Peninsula (home of the self-proclaimed 'yoopers'). This place is a favorite getaway of my dad's, so he plans the weekend and serves as our tour guide while we hike, camp, and kayak near Beta Grise Bay.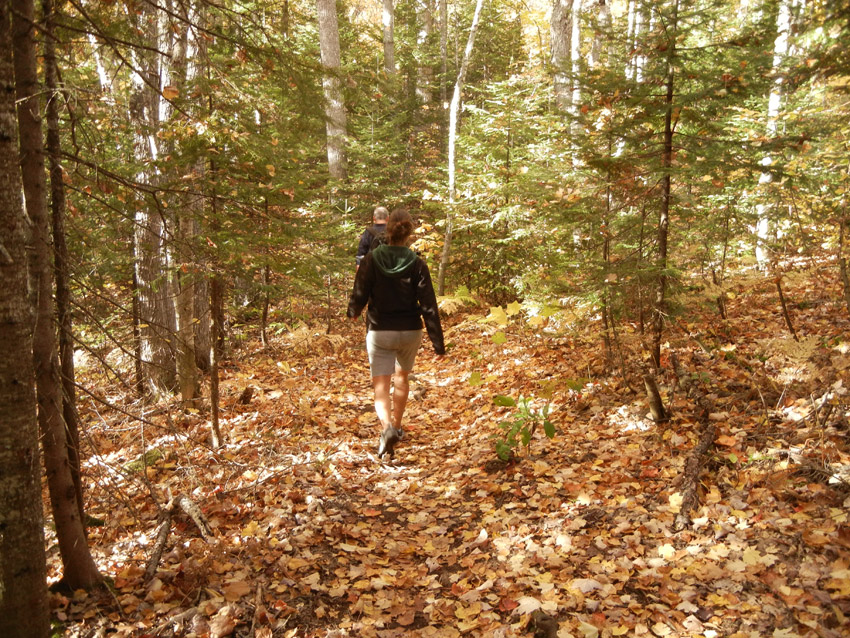 We start the trip with a hike up Bear Bluff, an easy, scenic trail. The leaves have all turned to beautiful shades of yellow, orange, an red, and we're not the only ones enjoying the view.  We see families every 1/2 mile or so, which is an unheard of crowd in this remote place, but nothing compared to what we endured in our Chinese national park experience. We even see a brave guy struggling with a two-child stroller over thick leaves and tree roots. The view at the top is spectacular: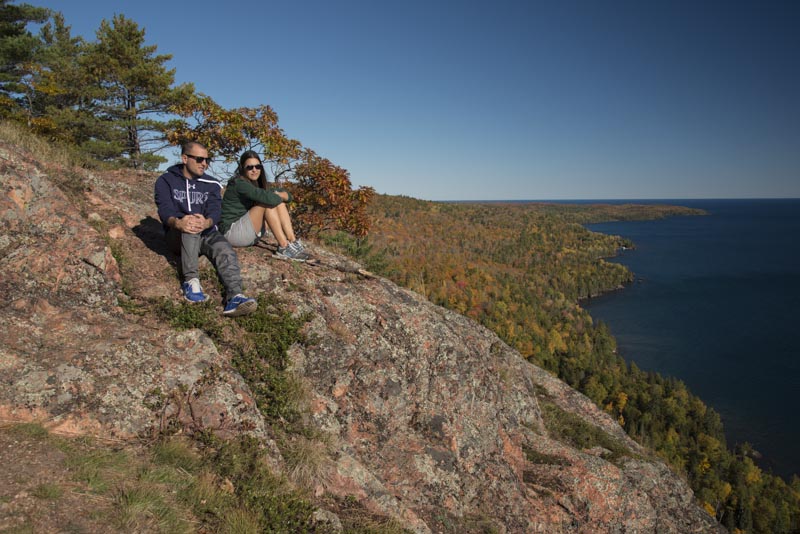 When finish our hike, we set up our tent at a nearby campground right on the lake in one of the two campsites. The other is empty and we end up having the place to ourselves all weekend. My dad's experience comes in handy when he shows us the food he's packed. We have coolers full of breakfast and lunch fixings, snacks, beer, and ingredients for two pots of soup: chicken and rice and beef minestrone. The tools too are more than basic – three sizes of pots, cutting boards, metal utensils, two propane stoves, a french press coffee pitcher, and even a pan for a kitchen sink. We settle in with a fire and plenty of food, and eventually go to bed on our plush air mattresses. This is definitely luxury camping.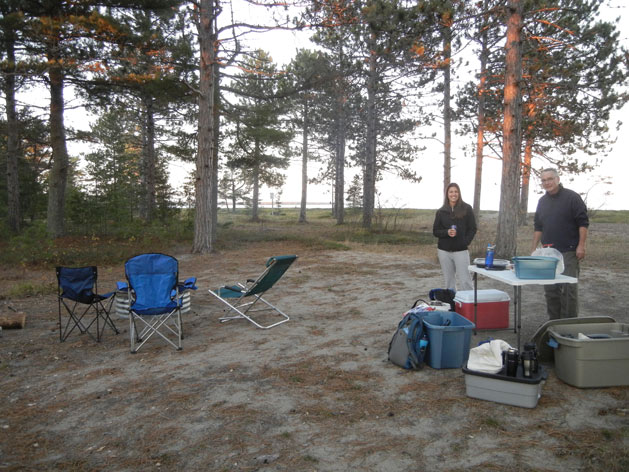 The rest of the photos in the slideshow at the top are from the next day, which we spent kayaking down the bay near Lac le Belle, admiring the views, lunching on a rock beach, and exploring some nearby falls. We saw only one other boat, a man fishing, but otherwise enjoyed the peaceful, sunny day feeling isolated from civilization. After our last few weeks in Shanghai, Amsterdam, and London, it was a welcome quiet getaway.