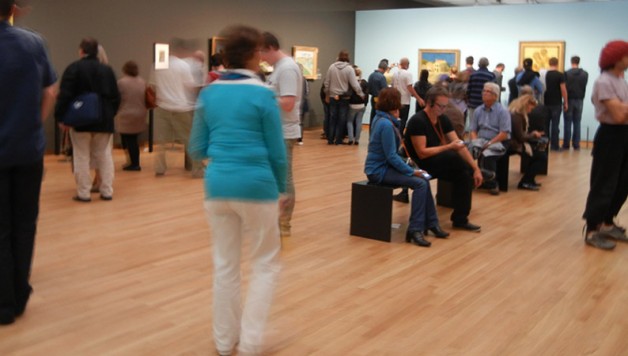 Three Museums Worth Visiting in Amsterdam
Our second to last stop on this first half of our itinerary was one of our favorite cities, Amsterdam. This post is a bit delayed because we've been enjoying the break from our break, but we wanted to share some highlights of our time in the Netherlands.
Most of our 10-day trip was spent relaxing on our houseboat, trying to bike around like locals, and drinking our favorite beer at Brouwerij 't IJ microbrewery and bar.  However, we also managed to find the time to visit three of the dozens of museums that this culture hub is known for.  We used Netherlands Tourism to find the museums to visit, and here are our thoughts on each one:
1. Van Gogh Museum
There are many things that make Vincent Van Gogh unique in his genre, but the most interesting (and useful for the curators) is that he exchanged letters nearly daily with his brother.  Because of this, historians know an incredible amount of detail about his life, personality, and inner struggles with mental illness.
The three-story exhibit does a great job of telling Van Gogh's story through the evolution of his art and painting skills, letters, and even artifacts such as easels and paint brushes used by him.
The museum is usually crowded, although I was lucky and walked right in on a Wednesday around 2pm. However, when I left, there was a line of at least 100 people snaking down the sidewalk in front of the building. Pay attention to special events and get there early if you plan on visiting.
FYI, Starry Night, his most well-known work, is not in this museum, its in the MOMA in New York.

2. National Maritime Museum
Do you know why we use Knots as a metric for speed at sea?  I didn't, but I do now thanks to the National Maritime Museum.  Back in the old days before GPS, sailors would tie knots in a rope at 50 feet apart from each other.  They would then throw the rope in the the water as they were moving and count the number of knots that would pass through their fingers in 30 seconds.  That was how many knots they were traveling at.  Maybe it's common sense for some people, but we both looked at each other and had one of those "How did we not know that?!?" moments.
Known locally as Het Scheepvaartmuseum, the National Maritime Museum is one of those museums that sounds boring and dull but ends up totally surprising you.  The museum features exhibits on a variety of maritime topics with a broad range of atmospheres.  There are historical exhibits on the history of Amsterdam as a port, artistic exhibits on the elaborate decorating of ships in that era, a gut-wrenching look at the history of the slave trade, even a kid-friendly whaling exhibit featuring a life size whale you can walk through.
The exhibit on the slave trade was definitely the most interesting and well-put-together exhibit in the museum.  It isn't an easy exhibit to get through, as you see and hear about how the Dutch went to Africa, captured and enslaved innocent people, then transported them like animals across a deadly journey to America.  Points within this exhibit make you absolutely sick to your stomach.  The exhibit does a great job using videos with actors reading actual accounts from those times to portray both the Dutch captains of the ships as well as the captives on board.  Hearing and seeing an actual person tell some of these stories makes it all the more unreal that these things actually happened.  It leaves you speechless watching a man talk about abandoning a sinking slavery ship but justifying that he left all the slaves locked on board in fear they would attack him once on shore.  Or hearing a captive tell his story about what it was like living on board and spending four months chained up in your own filth.  How was humanity ever this cruel?
The exhibit ends with an interactive feature that we've never seen before in a museum.  A video plays with two historians/social leaders debating about a relevant topic in today's world that has some tie back to either slavery or racism.  Each person sits in a chair with a green button and a red button.  At the end of the debate, you can vote on which person you agree with.  The tally is then shown from the beginning of the exhibit until now, showing you where the visitors of the museum stand on each topic.  For example, there is a character in Dutch Christmas folklore named "Black Pete", who is traditionally a white male in black face that rides along with St. Nicholas to visit all the children.  I know, I know, but we couldn't make this stuff up.  Anyways, it was interesting to see that the majority of the voters in the museum didn't think Black Pete was racist and voted to keep him in the Dutch tradition.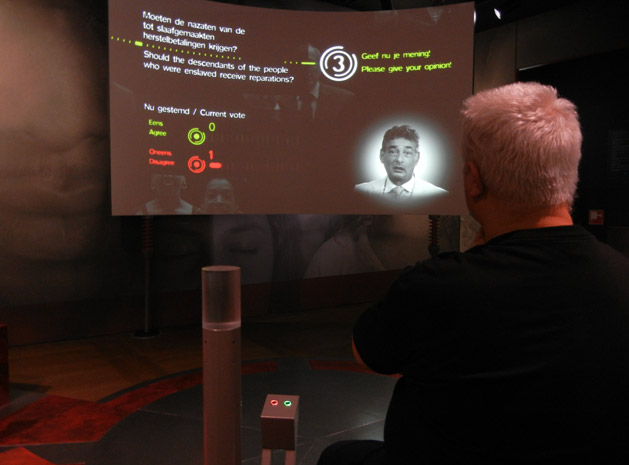 The whaling exhibit is also really interesting and features a life-size version of a Blue Whale that you can walk through.  You can even see a replica of a Blue Whale's heart, weighing over 1,300 lbs!  The Maritime Museum surprised us at every corner and is something we highly recommend adding to any Amsterdam itinerary.
3. Dutch Resistance Museum (aka Verzetsmuseum)
For exactly five years (May 1940 – May 1945), the Netherlands was occupied by Nazi Germany.  The Dutch Resistance Museum tells the story of what it was like to live in the Netherlands in that time and the decision that each citizen had to make the day their country surrendered: Adapt, Collaborate, or Resist.  The museum does an amazing job of telling individual, personalized stories of life in occupied Holland.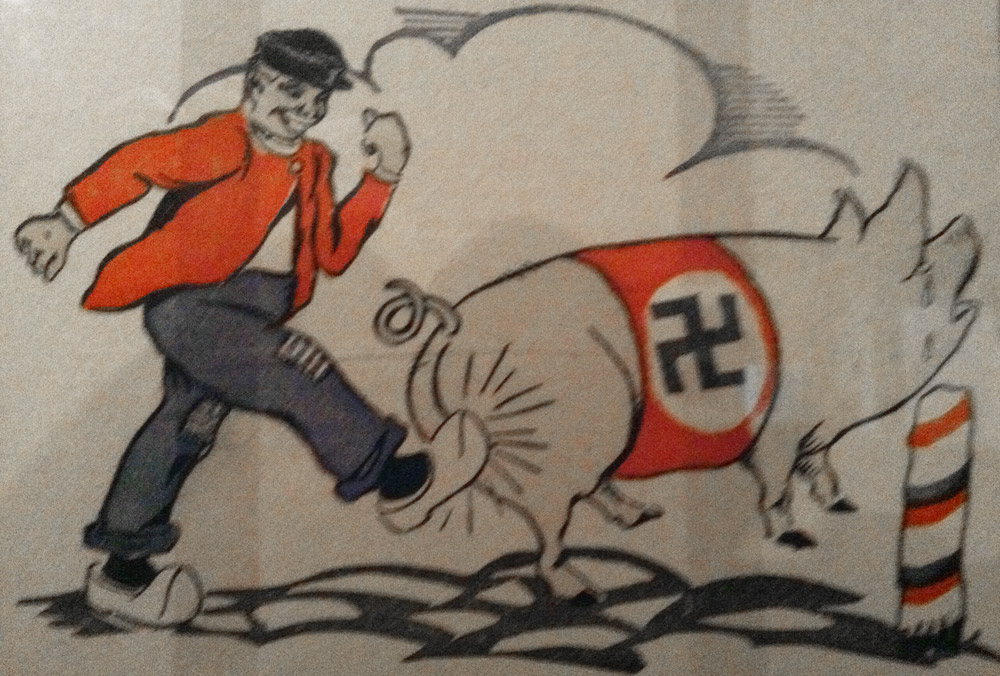 We've done a lot of war history museums on this trip, and the Verzetsmuseum was one of the best ones we've been to.  The museum does an amazing job of forcing you to put yourself in these peoples' shoes to ask yourself "What would I have done in that situation?"  If faced with one of these unthinkable dilemmas, we all like to think that we would be courageous and strong, but most of the time when I saw the situations they faced, I couldn't see myself doing what these people did.  The level of bravery and courage they showed is beyond what many of us in today's world can even conceive of.
Heroes like Walter Süskind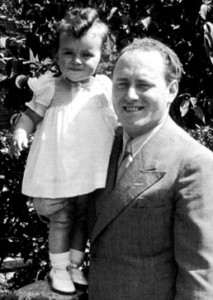 One of my favorite stories from the museum was that of Walter Süskind, a German Jew who fled Germany to the Netherlands at the beginning of WWII and became the manager of the Dutch Theater in Amsterdam.  When the war then spread into the Netherlands, the Germans made the theater he managed the check-in point for Jews within Amsterdam to come register.  When children would come with their parents to register, he would secretly send them through the back of the building and into a nearby nursery, keeping them from the official register, and therefore off the German's radar.  The children would then be transported via handbags and backpacks to trains and then out of the country.  It is estimated Walter and his family saved over 600 children from being killed in death camps.  What makes the story so heart-breaking is that neither Walter, nor his wife and daughter survived the war.  His wife and daughter were gassed at Auschwitz and Walter died on a death march just months before the war ended.  Walter and his family are, and always will be the definition of courage and sacrifice.  The legacy lives on though, as many of these 600 children, and their children, AND their children still walk the Earth today.
Here is another quote from the museum, one that I thought was rather interesting.  It was at the end of the exhibit about the liberation of the Netherlands:
"The Allied liberators held great attraction to the Dutch girls.  It took a long time for the solders' return to be arranged, and Amsterdam become the official 'leave centre' where they would spend their furloughs.  Many warnings were issued against loose behaviour.  Relationships between Allied solders and Dutch girls resulted in the births of an estimated 4,000 children."