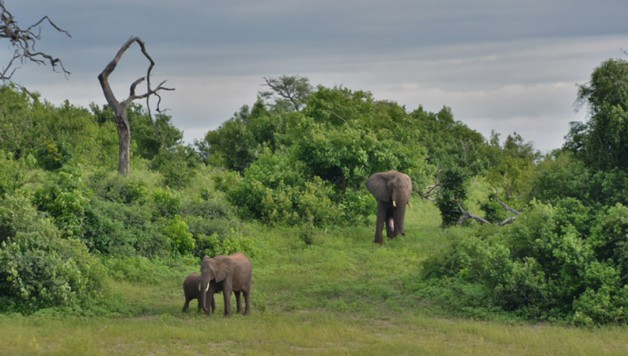 A Floating Safari at Botswana's Chobe National Park
Over the last two months in Africa, we've had the opportunity to do a number of driving safaris and even a walking safari.  Today, in Botswana's Chobe National Park, we got a chance to see some wildlife from a brand new perspective: a boat!  Our Oasis Overland group all board a spacious pontoon boat for a slow, sunset cruise and some one-of-a-kind wildlife spotting.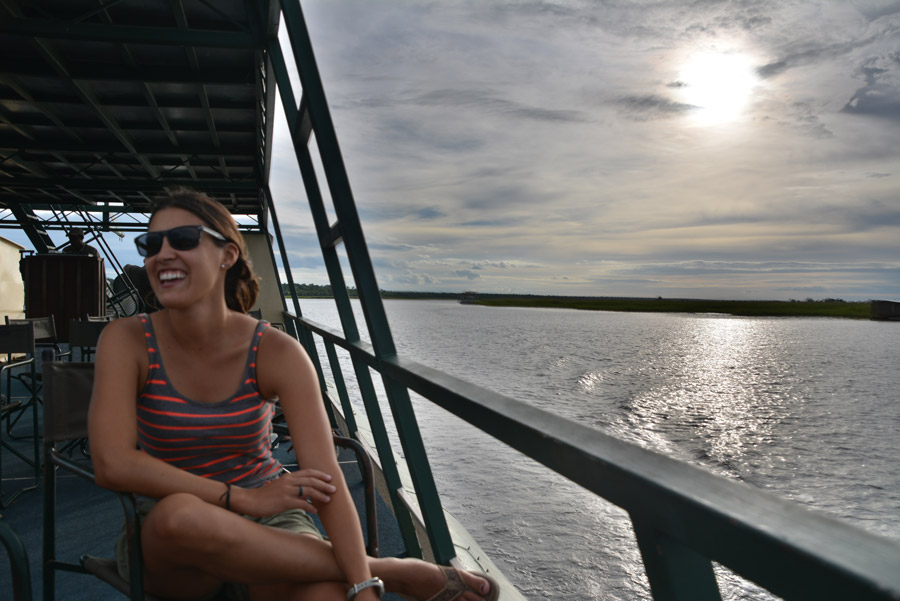 For the first hour we cruise around Sedudu Island.  The island is unique in that it only recently officially became part of Botswana.  This park is on the border of Botswana and Namibia, and up until 1999, but countries claimed this island in the middle of the river was part of their country.  The International Court of Justice was brought in to solve the dispute.  They decided that whichever channel on each side of the island was deeper would be considered the "main" channel, thus making it the official border.  Luckily for Botswana, the deeper channel was on the Namibian side, making the island officially apart of Botswana.  They celebrated by erecting a large Botswana flag in the very center of the island, sort of like a middle finger.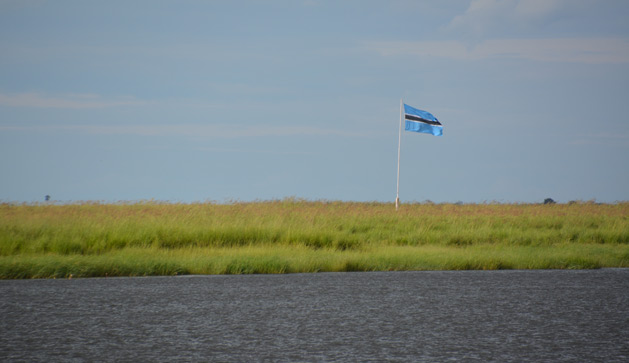 We also see a diverse range of wildlife within the park.  We see elephants (including babies), a variety of birds, impalas, eland, and even hippos.  One of the more interesting animal pairs we witness are birds using hippos as a fishing look-out post: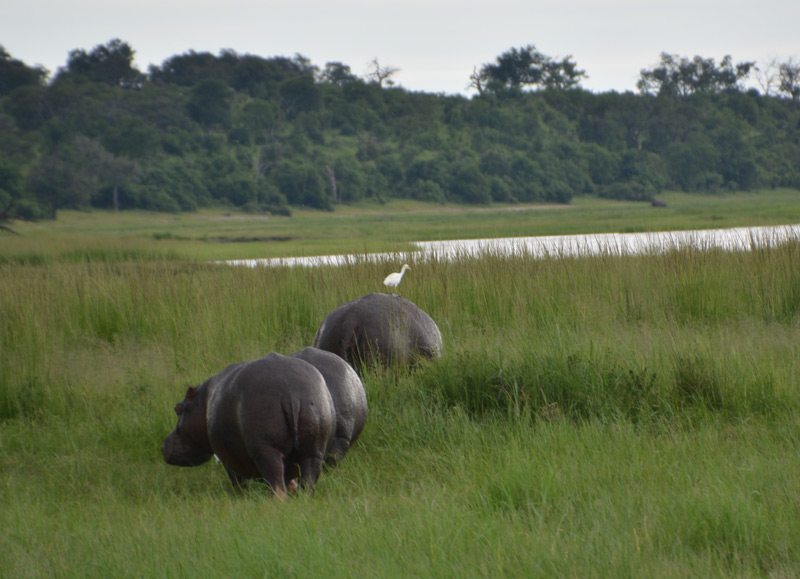 The best sighting of the day though, was a 2-meter long crocodile, sunning himself (herself?) on the shore. We cruised over and got within a few feet of the beast. The pictures were great as he opened his mouth in a wide yawn a few times for us. Apparently crocs open their mouths to regulate body temperature (and when they're hungry?)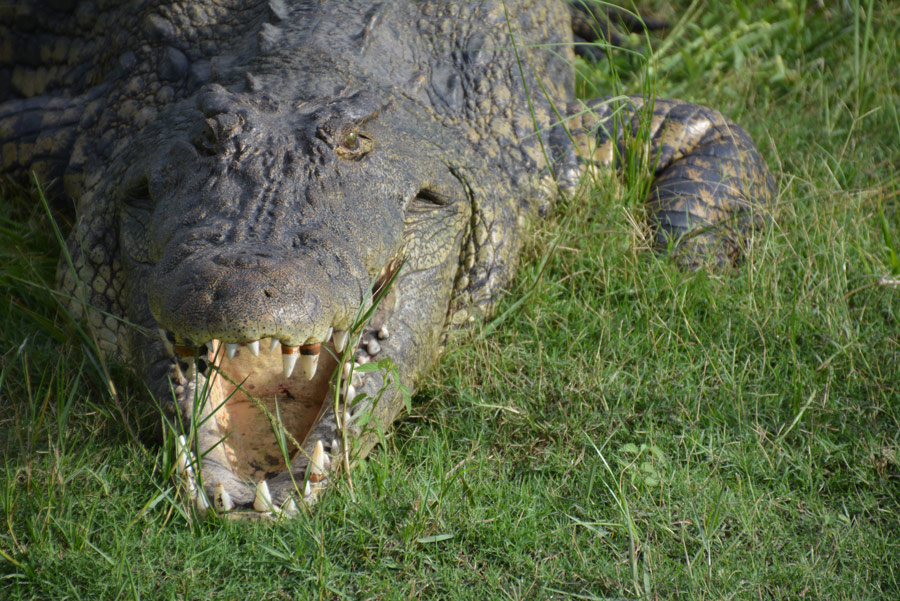 After sunset, we make our way back to the dock, waving at few swimming hippos on the way. An hour and a half was plenty of time for this safari, but still worth it. I felt like I was at home on the rivers of northern Wisconsin!