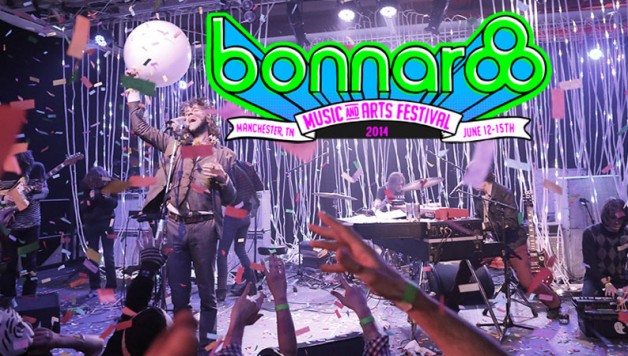 10 Tips For Surviving Bonnaroo 2014 Music Festival
The 2014 Bonnaroo Music & Arts Festival
June 12-56, 2014 in Manchester, Tennessee
Tickets are currently on sale, but only Price Level 4 are left at $284.50+
80,000+ attendees descend on Manchester every June and temporarily turn Bonnaroo into one of the largest cities in Tennessee. The tent city is enormous and beautiful in a refugee camp kind-of-way.  The activities take place in Centeroo, (the concert field in the middle of it all), so you can access food, drinks, movies, shopping and more 24-hours a day.
2014 Bonnaroo Line-up
But the main attraction is the music. This year has one of the most diverse lineups a U.S. musical festival has seen, including Kanye, Jack White, Lauryn Hill, Vampire Weekend, Ben Howard, and let's not forget Sir Elton John.  The line-up is diverse like usual, featuring R&B, jam bands, DJ's, old school, and collaborative acts.  Three of Alissa and Dan's favorites are there too: Broken Bells, James Blake, and The Head and The Heart.
1. Avoid Bonnaroo Ticket Aggravation
Don't want to pay for $270 price level 4 tickets?  You do have another option that involves a little risk and requires infinite patience, as-in waiting until the festival gets close, (like May & June).  People will inevitably need to get rid of their tickets for whatever reason and often cheaper than the original price. Keep an eye out on re-sale sites like Craigslist as well as people posting extras on Bonnaroo's Facebook page, and have some $$$ ready.
Want to pay the lowest price for a ticket and avoid the chaos of tiered ticketing system?  There is one more option.  As soon as Bonnaroo ends, and for a limited time, they offer the opportunity to purchase tickets for the following year. You can even do the payment plan option and the tickets will be paid off way before June. Of course, you won't know the lineup until next February but then you could always sell the ticket if it doesn't work out.
2. Stay in the Shade
Unlike most other music festivals, Bonnaroo offers very little natural shade in Centeroo and practically none in the camping areas. You must bring your own. Bring one or more EZ up/Sun tents. Run tarps over the tents for more coverage.  Use free-standing tent poles for more headroom and secure everything down using rope and bungees with weights or heavy-duty stakes.
Protect your skin! The sun's rays are relentless and strong. When in Centeroo, dress appropriately and use sunblock. Hats and long sleeves may look odd but they are good for you on really hot days.  A sunburn will be a miserable way to spend the weekend.  And bring an extra pair of sunglasses.
3. Camping at Bonnaroo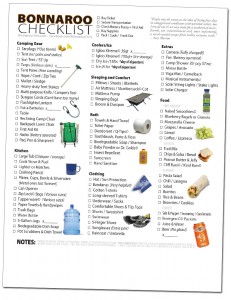 General camping or VIP camping? If it's your first visit to Bonnaroo, you really need to stay in General Admission camping. The tent city is vast and full of positive vibes, camaraderie and odd entertainment. It is truly the beating heart of the festival and fun in its own way. If you have a large group, (24 or more), you can use Group Camping which makes it easy for everyone to meet up and camp – even if you aren't traveling together.
Having everything you need will make Bonnaroo that much more enjoyable. Make a checklist of items and divide it among the group. You can download mine for free: http://bonnaroochris.blogspot.com/p/checklist-equipment-food-for-bonnaroo.html
4. Keep your cool

Dry ice is frozen carbon dioxide. It has a surface temperature of -109.3 degrees Fahrenheit (-78.5 degrees C). They sell it in blocks at some grocery stores. You'll need to wrap them in towels, as they will freeze ANYTHING they contact – including the plastic of your cooler and your fingers. Put the blocks at the bottom of the largest marine cooler you can find.  Fill the rest of the space with 10lb bags of regular ice, which you will use to replenish your food cooler(s). Keep the cooler shaded and the ice should last three days. They sell small bags of ice in the tent city for $4 each.
*Avoid sticking your face in the cooler to cool off as the carbon dioxide evaporates and could, potentially, suffocate you.
5. Drinking at Bonnaroo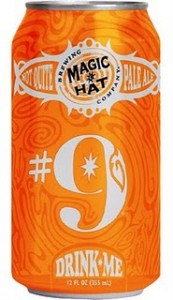 No glass! (It's not allowed at Bonnaroo.) Bring canned beer. You'll want something refreshing at your site. Can't find a decent beer in a can? Ask your favorite pub or package store if they will order something for you. Or, ask Google to find your local distributor(s).
Centeroo will have a terrific selection beer but they aren't cheap. A 12oz Magic Hat is $7. Go easy on the brews during the daylight hours. Alcohol is a diuretic, which causes you to pee more water than you take in. It's important that you replenish not just the water but also the electrolytes and vitamins that your body needs. Which means:
6. Hydration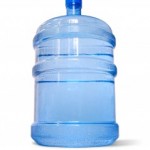 Water is the single most important element you can ingest at Bonnaroo. The Tennessee sun and heat are relentless and brutal so you need to prepare accordingly. The local water is potable and water stations are somewhat nearby so if you don't bring enough, it'll be ok. The 5-gallon jugs at the grocery store are cheap and easy to manage.  Bring plenty.  You can bring unopened bottles of water into Centeroo and Camelbacks may be brought in but it will be subject to a sniff test to make sure it's water. Dehydration is the precursor to hypothermia (overheating of the body) and can kill you. Don't wait until you're thirsty. Make an effort to drink water regularly. Sports drinks and juice are also excellent sources of hydration and help replenish nutrients.
7. Food at Bonnaroo

There are a huge variety food options in Centeroo. Food Truck Row features cuisine from all over the country.  Most of the vendors are open 24-hours so you can satisfy your craving anytime.
At the campsite, fresh fruit like grapes, apples, avocados and berries will help keep you hydrated. Snacks like fresh cheese, chips & salsa and anything with peanut butter will keep you happy.  No Glass!  Have each person in the group make a prepared dish. Package everything in tupperware. You will have less packaging to dispose of onsite and the tupperware can be washed and reused. Plus, they stack in the cooler nicely.
8. Go Solar
They have cell-charging stations at Bonnaroo but they get crowded. One thing Bonnaroo has plenty of – is solar energy.  They make chargers for phones and even laptops, or you can even DIY with some research and materials.  Pick up solar string lights at the dept store to decorate your campsite. It will charge all day and the light will last until the wee hours.
9. Bring Ear Plugs
Tinnitus – is defined as 'the perception of sound within the human ear in the absence of corresponding external sound', (aka Ringing in the ears).  Tinnitus caused by short-term exposure, such as attending a loud concert, usually goes away; long-term exposure can cause permanent damage.  After 4-days at Bonnaroo, you'll be glad even if you wear them once in awhile.
10. Keep a Good Attitude
There will be a line of cars to get into the festival. There will be lines of people at both entrances into Centeroo, at the food vendors, beer tents and the porta-potties. Be patient.  It's a positive atmosphere and many people are in varied states of inebriation.  Try different things like: The Silent Disco, (everyone wears wireless headphones); The Comedy Tent, (go to the tent 2-hours before a show to get a ticket – come back at show time); the ferris wheel; and the giant waterslide, (buy the weekend pass and go anytime). Most of all, just enjoy the ride.
You can visit Bonnaroo Chris's website at BonnarooChris.com