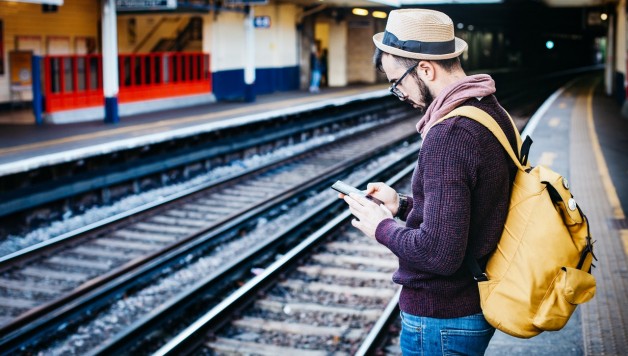 Five Game Apps to Pass the Time While Travelling (No Internet Required)
It's #1 on most people's bucket lists: Travel the world. If you're lucky enough to be able to visit the far flung corners of the globe, exploring new cities and discovering new cultures, you'll know that not all the elements are equally exciting. Lengthy bus journeys, waiting for trains, long airport connections while you window shop the same old duty free goods, time and time again. It can get pretty tedious, to tell the truth.
While smartphones have made things a whole lot less boring, I know for myself that I don't always have WiFi when it comes to these 'hanging around' moments. Here's my list of the top 5 games to play when there's no internet signal in sight, and you have serious time to kill.
1. Racing Games
The awesome thing about my favorite racing game Asphalt Nitro, is that it's like starting the holiday early. The settings for these racing games are of destinations around the globe, from Brazil to China.
But don't think you'll be settling for a local rickshaw or cart, as the game immerses you in a world of Ferrari's and Lambourghini's, sure to get you in the mood for 5* luxury.
2. Strategy Games
If you've accidentally drank the tap water in your latest trip to Laos, or you're pretty sure you got bit by some malaria-ridden mosquitoes in South-East Asia, you might need a distraction from the thought of illness. How better than to strategize a way to infect the whole of civilization?
Plague Inc is 'terrifyingly realistic' and involves both immersive simulation and brain bending strategy, as you take on humanity by creating a deadly virus to wipe out any hint of life as we know it. Just try not to let your dastardly evil alias keep you up at night with guilt!
3. Slot Games
Ok, I put my hand-up and confess! I have thing for slot machines. Fun and simple, they are just addictive enough to pass the time until you arrive at your destination. I only use free spins games as I don't believe in using real money when playing.
At the moment I am playing Wonderful Wizard of OZ its lots of fun (if spinning reels are your thing). As you can imagine from the name this is a Wizard of Oz themes slot and there are lots of different games within the app. Enough to keep even the most intrepid traveler amused.
4. Puzzle Apps
If Candy Crush has got too ridiculous, and you've finished 2048 more times than you can count, try Drop 7.
Similar to Tetris, but with a number element involved, it can keep you busy for hours as you work out the best strategy for your board. Once you're back within WiFi range, you can add your score to the leaderboards to compete with friends and family. Simple to play but difficult to stop, it's kept me busy on many a long and dull bus journey.
5. Creation Games
Remember happy afternoons playing The Sims in your bedroom, gleefully creating an entire world to reign supreme over? Well one of the top selling video-game franchises of all time has brought us Minecraft, which will give you that same rush.
The Minecraft Pocket Edition is all about crafting and survival, and you can choose to fight, or simply to build. Oddly soothing and exciting at the same time, millions of man hours have been lost to this addictive game, which remains one of my favorites to play on the go, due to the hundreds of items it includes, and the sheer scope of creativity involved.
Enduring no WiFi can feel like certain boredom if you have hours to kill before your next destination. But there's more out there to pass the time when travelling than your dog-eared paperback. These five games are a great start to keep you entertained while you wait. Just don't blame me if you miss your stop.