An Interview with One of the World's First Travel Bloggers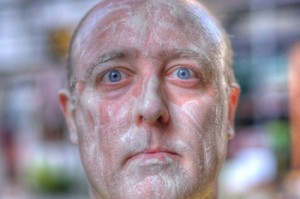 The year was 2007.  Twitter wasn't even one year old yet, Pinterest didn't exist yet, and Gary Arndt quit his job and launched a travel blog long before most people knew what a blog was.  Six years later, Gary's blog, Everything-Everywhere.com, is one of the most popular travel blogs on the planet, and Gary is showing no signs of slowing down.  Gary is currently one of G Adventures' Wanderers In Residence, and has big travel plans in store for 2013.  I caught up with Gary while he's in Costa Rica:
First of all, thanks for taking the time to talk with me today, I know you're currently working down in Costa Rica, is this your first time there? What are your first impressions?
Yes, this is my first time in Costa Rica. It is a nice country, but I have found it more difficult than expected to get around. Given the size of the country, getting from A to B takes much longer than you would think. It has a great mix of mountain activities and beaches.
As a fellow Green Bay Packer's fan(and owner), I need to know if you find it more difficult to follow the team while traveling?
Yes. American football just isn't that big of a deal outside of the US/Canada. You can often find games on television at pubs in some countries, but you need to know where to go. This year I purchased NFL Game Day which let me watch Packer games online. I've also resorted to just following scores on ESPN.com via my phone and checking the score of last year's playoff game on a ship in Antarctica.
There are a lot of great stories on your site about the World Heritage sites that you've visited. What sparked the interest in seeing these places, and which site blew your mind the most?
Before I began traveling full time I would go out of my way to visit US National Park Service sites. I've been to about 125 of the 398 sites in the system. World Heritage Sites are sort of an extension of that. World Heritage Sites are for the most part the best of the best in terms of natural and cultural sites in the world. While there are a few exceptions, if you are vist them you will usually have a good experience.
As Alissa and I were working on creating side-jobs for money, we had a lot of trial and error and a lot of failures before finding success. Is there a travel-related income idea that you tried whose failure you were able to learn from?
No. I had a significant amount of savings when I started traveling. Now I am able to make money off my website. I've not bothered with anything else.
If you were forced to settle down in just one city right now, which city would you pick and why?
I don't know if I could settle down in one city. After about a month I have to pick up and move again.
Finally, of all the places you plan on visiting in 2013, where are you most excited about going?
I'm doing a big trip through the Caribbean this summer. I am really looking forward to that.