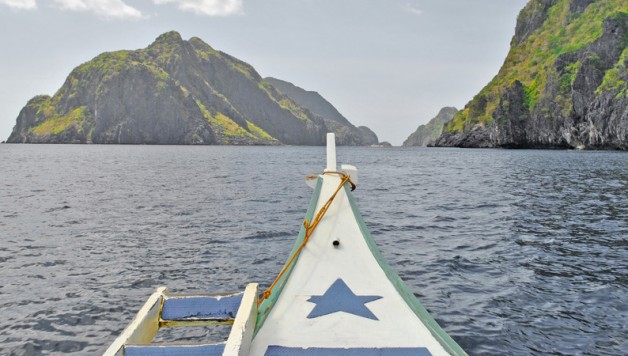 We are less than two weeks away from leaving on our 18-month round-the-world trip.  We are scrambling to finish all the last-minute details and tasks needed to disappear for 18 months.  Get a glimpse into what is going on in our heads right now as we share five things  are crazy and exciting and five things that we worry about:
Dan's five "whoas"
1. I no longer relentlessly check my phone for new emails.  This trip is just what I need to cure my cellpocketringitis (that feeling you get that your cellphone is vibrating in your pocket, when it actually isn't).
2. We no longer own a car, and everything we own, with the exception of our condo, can now fit into two closets.  I hate clutter.
3. In the first six weeks of our trip, we will travel over 17,000 miles.
4. I have a lot of WWII history stops planned on this trip, and the thought of actually seeing many of these historical sites is very exciting.
5. I will get to watch the entire NCAA College Basketball tournament without worrying about having to work during the first couple of rounds.
Dan's five "woes"
1. Not having a steady paycheck for the next 18+ months scares me.  I am constantly asking myself "did we save enough?"
2. It is inevitable that each of us will get sick at least once on this trip.
3. We have a young niece and nephew that we normally see every couple of months as well as many friends who are having babies in the coming year.  Missing many months of this time in all of their lives is one of tougher repercussions of long-term travel.
4. I won't see a Milwaukee Brewer's game in person for an entire season for the first time in my lifetime. (unless they make it to the World Series)
5. I am a little worried about eating on this trip.  I'm not a picky eater by any means, but if I don't like something, I don't eat it.  The day will come on this trip when a meal is put in front of me that I don't like, and I am forced to eat it out of respect and budget reasons.  If you are expecting a post of me eating bugs in Thailand, look elsewhere.
.
Alissa's five "whoas"
1. We are leaving the midwest's frozen tundra where it is currently below 0°F and for the first 15 months of our trip we will be basically hovering around the equator. The first week could be a 100°F temperature swing!
2. I don't have to sit at a desk.  I don't mind working on my computer, but let it be anywhere other than a desk – coffee shops, beaches, hotel patios, anywhere else (preferably with sun).
3. Every day for the next 18+ months could be different.  That is amazing to me, and the reason why I love traveling: new experiences, new companions, new scenery, and learning new things.
4. We will actually be at the locations that have been my computer backgrounds and on blog posts that I have been staring at forever.
5. This is the trip of a lifetime.  Many people who have heard about our trip, even those I don't know, have told me how incredible our plan is and how this is the time of our lives to do it.  I can hardly grasp how lucky we are to have realized our passion, and have the opportunity to pursue it.
Alissa's five "woes"
1. Not sure how my stomach is going to react to the bus and train trips.  I have motion sickness pills, but I have a feeling my discomfort in the back of a minivan on a US highway will be nothing compare to old buses in towns with no roads.
2. Ditto on getting sick.  It happens to most people, so we are as prepared as possible, but being sick sucks.
3. I don't like causing my friends and family to worry, especially my mom.  No matter how much I check it or how much she knows I am enjoying myself, I know she will be probably be stressed the whole time we are gone.
4. As much as I like trying new things, summer in Minneapolis is comfortably and consistently fun  – daily bike rides, laying by the pool with friends, working to improve my Ultimate skills in summer league, and finding outdoor concerts – are all things I will miss.
5. Tracking and controlling spending while saving for a trip has been fun and fairly easy with the end goal in mind, but while on the road I think it will be tough to keep the willpower.  When faced with once-in-a-lifetime opportunities, we'll need to balance trade-offs and make some tough spending decisions together.
Writing this post just confirms for us that the "whoas" outweigh the "woes".  World, here we come!