After recently updating our itinerary to include three extra weeks in Amsterdam, Alissa and I are in full swing planning everything from when we'll visited the recently renovated Rijksmuseum to deciding whether to book a hotel or a houseboat.  In preparation for our next visit to the canaled paradise, I have put together a list of awesome  Amsterdam bars, some our old favorites, some we are looking forward to visiting.  Enjoy!
In de Wildeman
Kolksteeg 3 1012 PT Amsterdam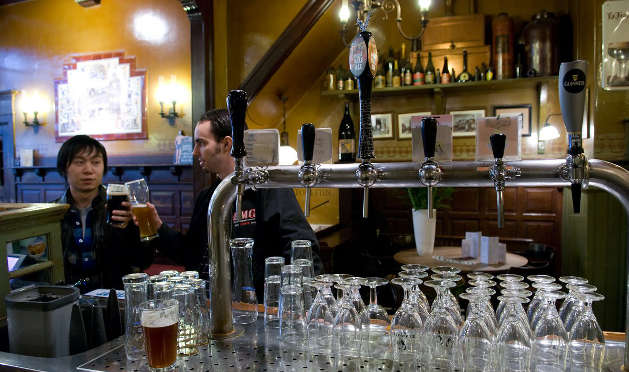 Located in an old distillery, the Tasting Room In de Wildeman is one of the best drinking atmospheres you'll find in any Amsterdam bar.  The bottled selection is a lot larger than the tap selection, but they are constantly swapping out the taps with great new beers to taste from all over the world.  No bar crawl is complete without a stop here.
.
Belushi's
Warmoesstraat 129, Amsterdam 1012JA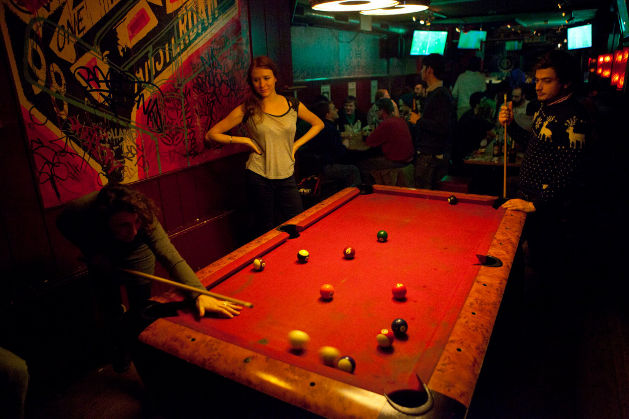 One of my favorite bars to catch a football (soccer) match at is Belushi's inside of The Winston (St. Christopher's Hostel).  The bar is consistently packed with a good mix of tourists and locals, and is a great place to meet people. Keep in mind that since the bar is in a hostel, the crowd does tend to skew towards the younger side, but it also means the prices are kept low.  Two of the best days of the year to visit Belushi's would be either Halloween or the Super Bowl.
.
Brouwerij 't IJ
Funenkade 7, 1018 AL Amsterdam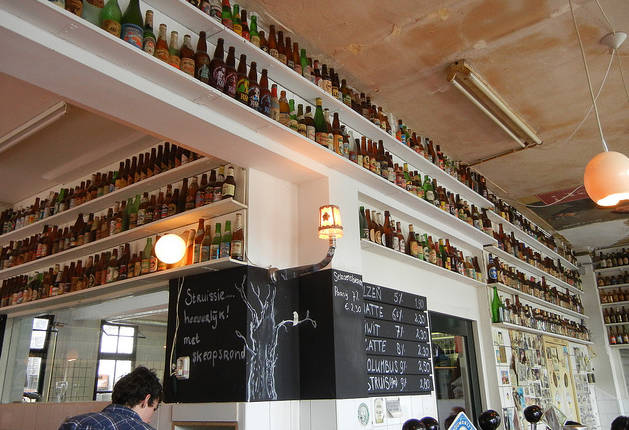 Brouwerij 't IJ is a local organic microbrewery east of the city center, and it has become our favorite place to grab a drink in all of Amsterdam.  The brewery is located directly underneath a large windmill, and it isn't a full brewpub since it doesn't have any food beyond some small snacks, i.e. cheese and sausage.  All the beers are brewed on-site in and old bathhouse, and all are certified organic.  The tasting room is open daily from 2pm to 8pm and they also give tours.
.
BeerTemple
Nieuwezijds Voorburgwal 250 Amsterdam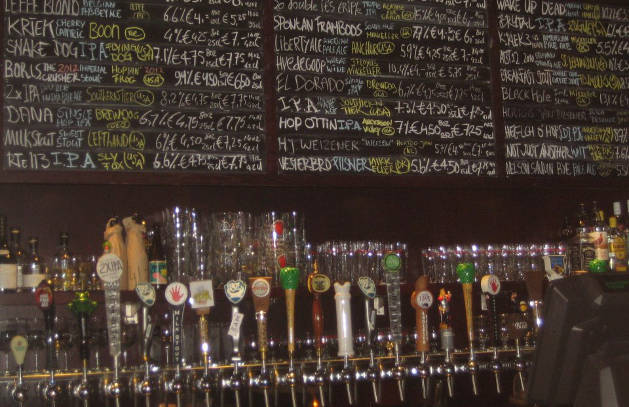 When I need a taste of home in Amsterdam, I head to the BeerTemple.  Their selection of American beers on tap is the best in the city, and staying for just one beer is impossible here.  They also have a sister bar, the Arendsnest Tasting Room, which features a similar sized draft list, but with a great Dutch and German beer rotation.

.
Cafe 't Smalle
Egelantiersgracht 12, Amsterdam 1015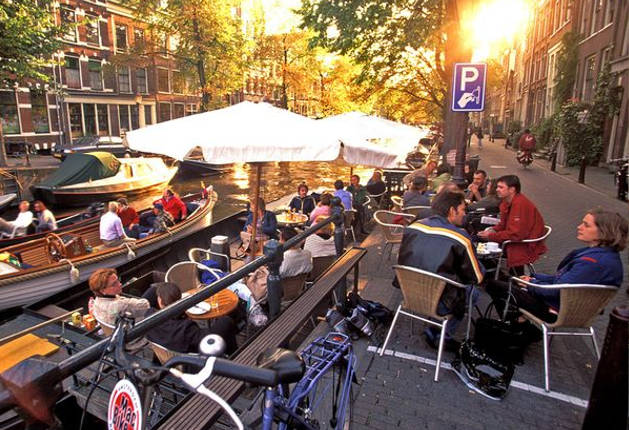 One of Amsterdam's best old-fashioned Dutch Brown Cafes that features great outdoor seating in the Summer, and perfectly concocted Irish Coffees in the Winter.
.
De Nieuwe Anita
Frederik Hendrikstraat 111, 1052 Amsterdam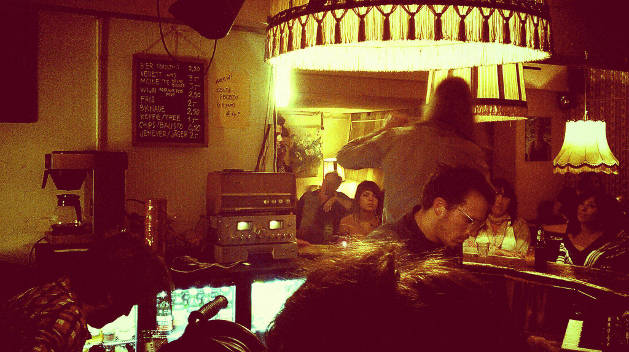 The New Anita is your ticket to Amsterdam's underground.  There are no tourists in this bar, and when you arrive you actually feel like you're in someone's house.  The live music here is a great touch, and the vibe inside is Amsterdam at its finest.  Don't go here unless you are interested in conversations and socializing, as this place is all about community and inclusion, so enter with an open mind.
.
Hiding in Plain Sight
Rapenburg 18, Amsterdam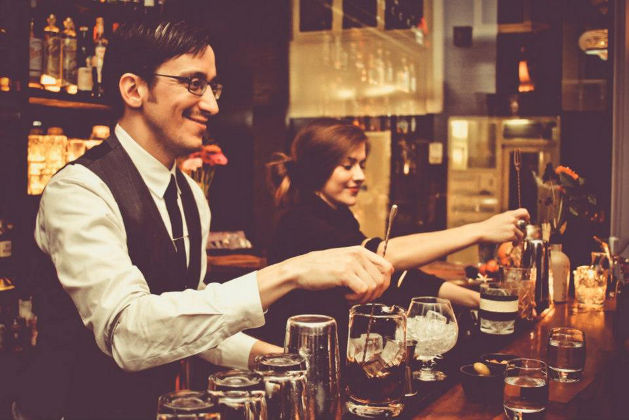 Awesome cocktail bar that transports you back to prohibition and the 1920's.  A very relaxed atmosphere with one of Amsterdam's best bar staffs keeping your glass full.  It is not a very large bar, so get there early to grab a good seat.  I don't think it's possible to order a bad drink at this bar, so asking the bartender to fix up his or her specialty is your best bet.
.
Satellite Sports Cafe
Leidseplein 11 1017 PS Amsterdam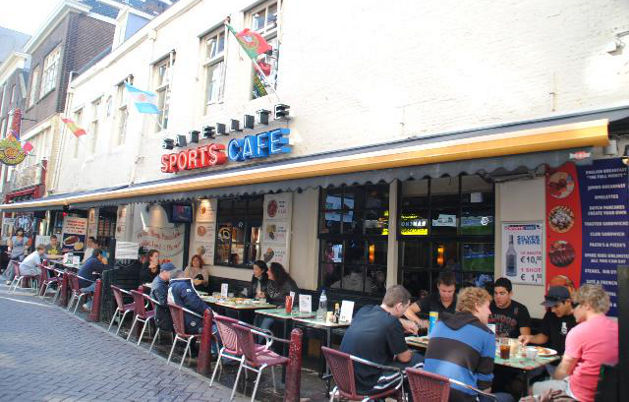 Amsterdam is not a city known for over-sized sports bars, but for my American Football and MLB needs, Satellite Sports Cafe is the best bet to have it on.  Sundays during the Fall are well spent here catching all the games.
.
Burger Bar
Three Amsterdam locations: Kolksteeg 2, Reguliersbreestraat 9, and Warmoesstraat 21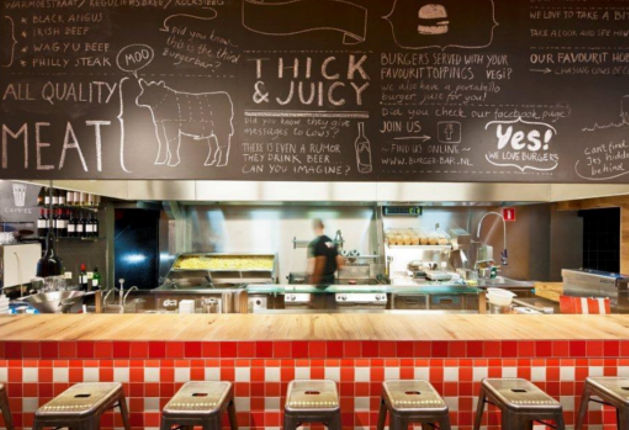 So the name is a little deceiving, as this is a restaurant not a bar, but I have it on my list since it's the best burger bar in Amsterdam.  After putting back a few beers at the other bars on this list, head to the Burger Bar for some real meat, steering clear of all the FEBO machines on your way!