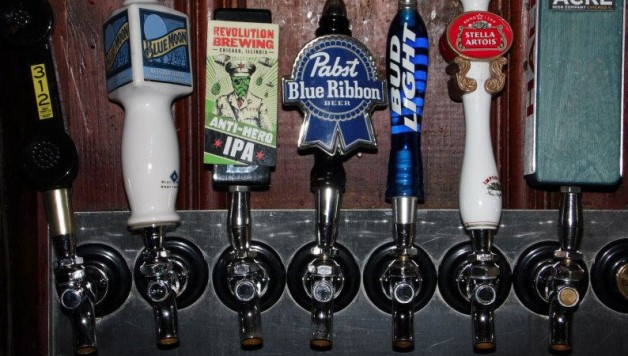 5 Bars That You Cannot Miss on Your Next Chicago Pub Crawl
Chicagoans love to drink. Luckily for them, and the millions of tourists who also like to imbibe, the Windy City is home to it's fair share of watering holes. The next time you're in The Second City bar hopping with a group of friends, do not miss these five local establishments. We do not recommend that you try to hit each one in the same night, however. It would be hard to fully enjoy all five experiences in only a few hours; and truthfully, each spot probably deserves its own night.
Paddy Long's Beer and Bacon Pub: The Best Bar for Potentially Slipping into a Bacon-Induced Coma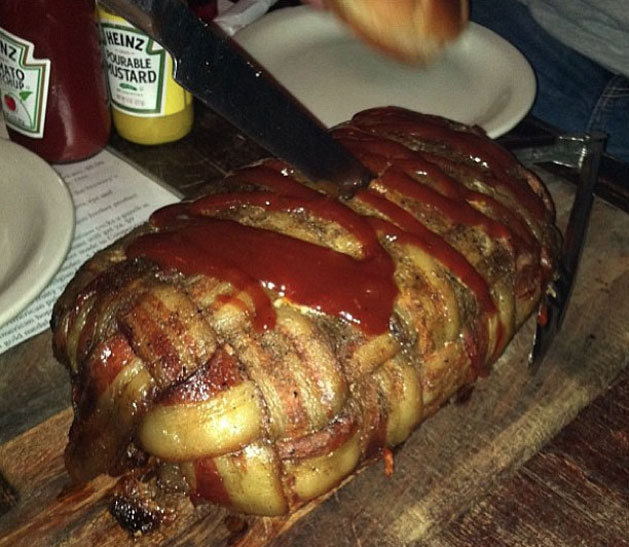 1028 W. Diversey Pkwy.
Not surprisingly and as the name suggests, this unassuming Lincoln Park treasure specializes in craft beer and cured pork. With nearly 100 specialty beers to choose from and sublime baconcentric creations on the menu it's easy to see (and taste) why Paddy's is a favorite of locals and tourists alike. Paddy's offers a Beer and Bacon Tasting session, which allows guests try five housemade servings of bacon, with each course expertly paired with its own complimentary craft beer. We all learned our lesson in college that we should never kick off a marathon night of drinking on an empty stomach, right? So start the night at Paddy Long's. It's a two birds, one stone type of thing.
Will's Northwoods Inn: The Best Bar for a Weekend Getaway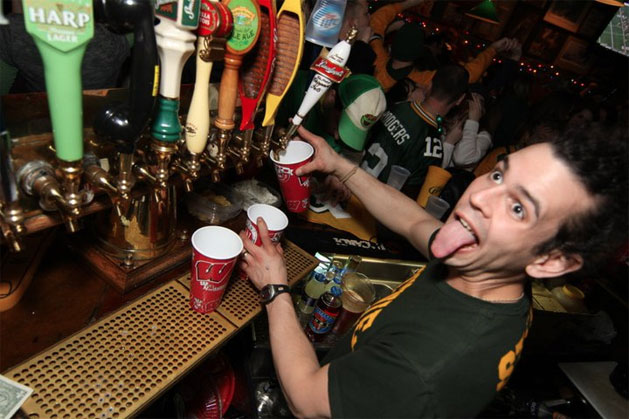 3030 N. Racine Ave.
You don't have to leave the city to leave the city. Billed as "A Little Bit of God's Country in the Heart of South Lakeview," a night at Will's is as close to a weekend at the cabin as you can get in the city. You're definitely not going to find the "Da Bears" guys at this Chicago mecca for transplanted Green Bay Packer fans. Will's serves up everything Wisconsin-style, including Leinenkugels beers, brats, cheese curds, and a Wisconsin style fish fry. Enjoy responsibly; and don't drink and Lambeau Leap.
Billy Goat Tavern: The Best Bar for Inspiring a Saturday Night Live Skit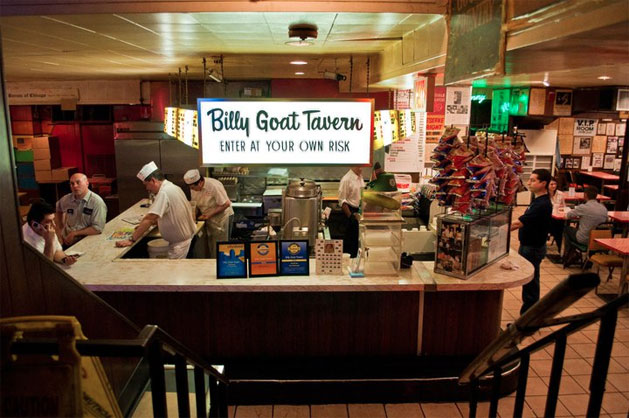 430 N. Lower Michigan Ave.
Sticking with the SNL theme, original owners and Greek immigrants William "Billy Goat" Sianis and Bill Charuchas, along with their loyal cast of colorful regulars, are the inspiration behind the popular "Cheezborger, Cheezborger" skit on NBC's sketch comedy show. Located beneath the beautiful downtown Chicago skyline (same skyline we just purchased a canvas of), below the Chicago Tribune Building, The Billy Goat has garnered a cult following of SNL fans who are happy to receive the same treatment diners have gotten since well before the skit debuted in 1978. May we recommend the Double Cheezborger? And don't ask for fries and a Coke, because as John Belushi, Bill Murray, and Dan Aykroyd so eloquently proclaimed, they only carry chips and Pepsi.  Note: We used a VistaPrint for the canvas, click here if you need any Vistaprint Promo Codes.
Sluggers: The Best Bar for Reenacting Your Little League Heroics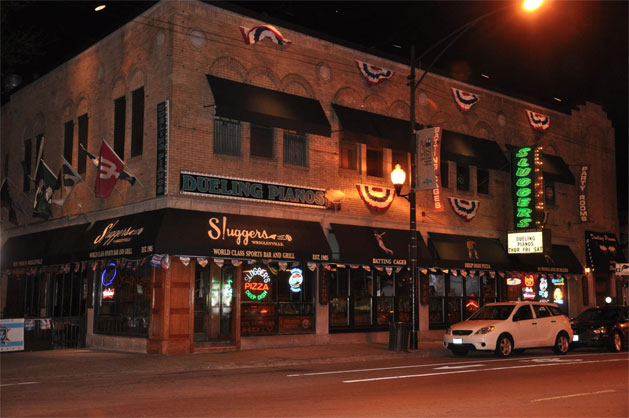 3540 N. Clark St.
It's appropriate that the #1 baseball bar in Chicago is located just steps from Wrigley Field. On its main level, Sluggers is a standard Wrigleyville hangout for fans of the Loveable Losers. Upstairs is another story (literally), however. The second-level game room is like Dave & Buster's on steroids [insert Sammy Sosa joke here], complete with professional batting cages. Watching drunken fools take their hacks might be the funniest thing you've seen in a batting cage since the last time you watched Adam Sandler's Happy Gilmore.
Big Joe's 2 & 6 Pub: The Best Bar for Betting the Turtles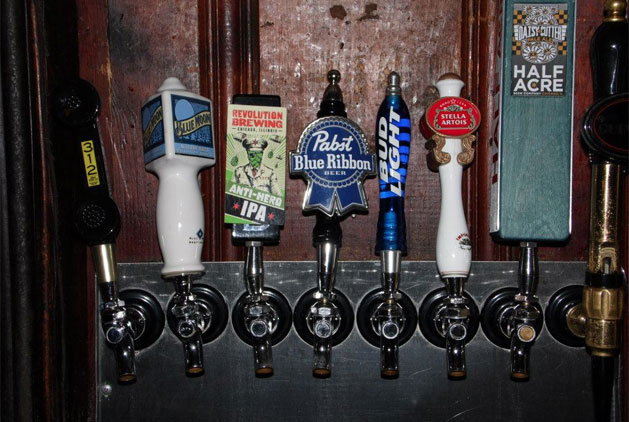 1818 W. Foster Ave.
Yes, you read that right. Big Joe's is one of only a couple bars nationwide to feature live turtle races. Every Friday night, hopeful "jockeys" enter raffles (the more you drink the better the chance of winning) for a chance to urge a shelled, reptilian racer across the finish line. Winning turtles earn their jockeys a free t-shirt, and turtles that finish in last place garner a free cocktail. Giddy up.