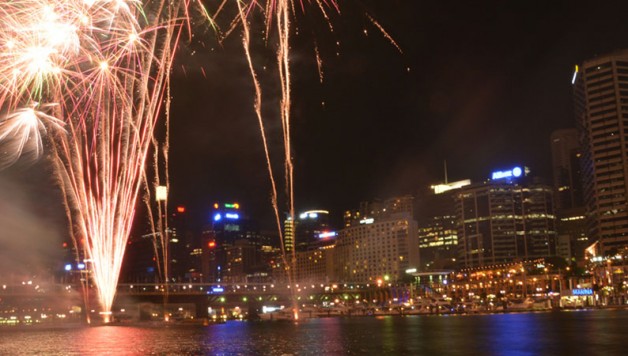 Sister Cities: Australia and the United States
Something that every traveler does by nature is compare their home country to wherever they are currently traveling.  Some of us do this more than others, and I tend to do it a lot.  I don't do it in a negative way, or worse, in a complaining or demeaning way, but I do it because I find the similarities and differences interesting and fascinating.  With the help of Brad, an Australian friend of ours, here are Australia's biggest cities' American sisters.
Sydney – San Francisco
Sydney was our first stop in Australia, and the similarities to San Francisco were evident from the start.  Sure, they both have a big bridge, but the entire feel of the cities are very similar.  Hot new restaurants, great live music, exciting sports, trendy night-life, and both are full of diversity and tolerance.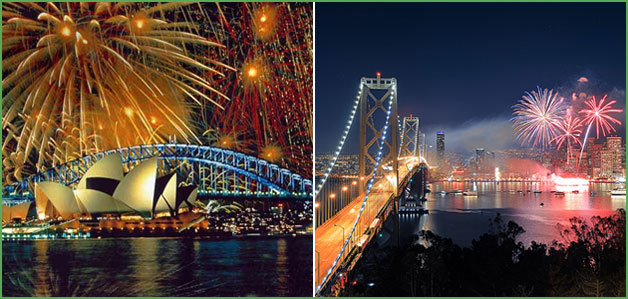 Melbourne – New York City
Melbourne is a known as both a center for business and finance as well as a diverse arts and theater scene. It's not even close to the size of NYC, but relatively speaking, Melbourne is Australia's closest relative to the Big Apple.  Don't take my word for it, check out Bitten by the Travel Bug Nicole's latest post about Melbourne.
Perth – San Diego
These two cities are more like twins than just sisters.  Hot climate, harbors, beaches, as well as the actual geographical locations within their countries.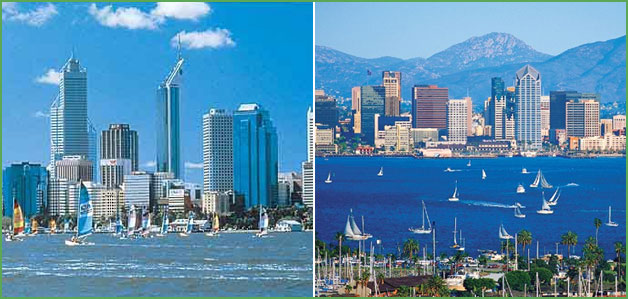 Canberra – Washington D.C.
This is the easiest pairing to make.  Canberra is the capital city of Australia, is located in an independent territory similar to the District of Columbia, and the city itself was actually designed after Washington D.C.  Citizens of Washington D.C. will be disappointed to hear that citizens of Canberra get representatives in the government, unlike the D.C. where they "suffer" from taxation without representation.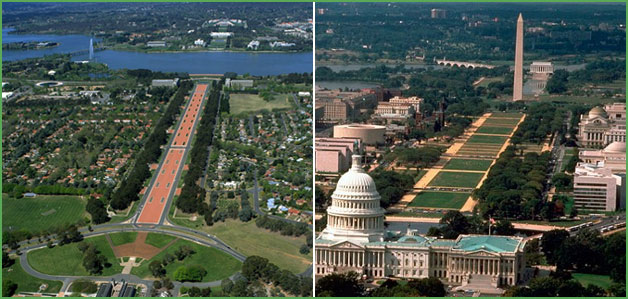 Brisbane – Pittsburgh
Two river cities with a love for sports.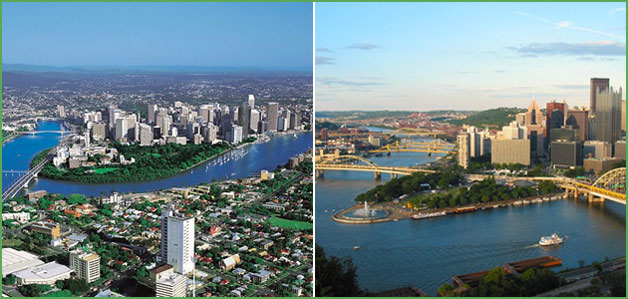 Gold Coast – Miami Beach and Orlando
Gold Coast is basically getting paired up with the entire East Coast of Florida.  The Gold Coast has the party scene of Miami and the tourist, theme park hub of Orlando.  Both areas are also big tourist destinations for its own country's citizens.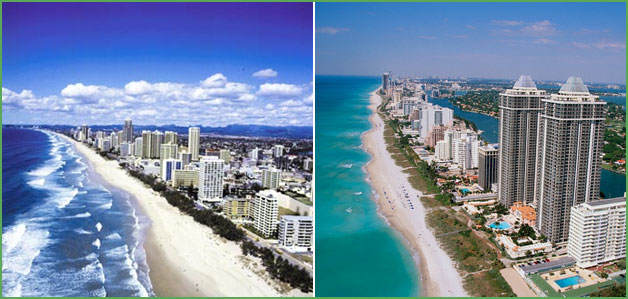 Cairns – Seattle
Two hip cities that are stepping stones to adventure.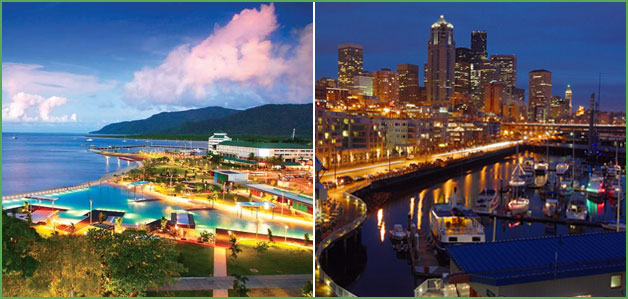 Adelaide – Lincoln
Both of these cities are lame.  Send hate mail to me via the contact us page.
Darwin – Baton Rouge
A little bit of hicksville, a little bit of nature.