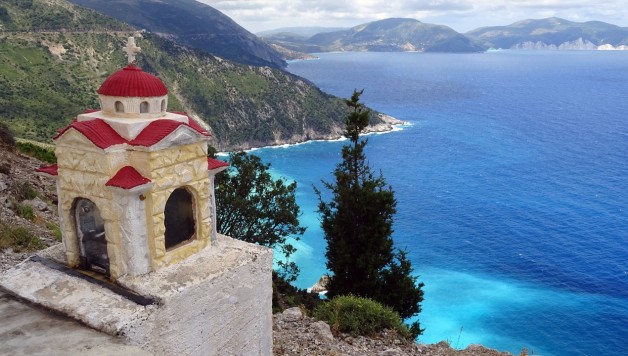 Unforgettable Trip In Greece: Everything You Need To Know
Greece is one of the most beautiful countries to visit in Europe. There are so many gorgeous beaches, museums, and churches that you will love to visit. Nearly 17 million tourists visit the country every year to experience everything it has to offer. To ensure you have the best time possible, here is everything you need to know visiting Greece!
You should spend time in the capital Athens
One thing travelers should do when they get to Greece is they should spend some time in Athens. A lot of people head to the islands such as Corfu or Kefalonia for their travels. But there is so much to see and do in the capital of Athens. You will find many temple ruins to look at including Parthenon. As we talked about before, you can also head up the iconic temple monument Acropolis and enjoy views across Greece. The views are incredible at night over the city, and will definitely be an unforgettable moment of your trip.
You should get a villa with stunning views
Another thing you should know when visiting Greece is that you should rent out a villa for your trip. A lot of people stay in hotels, but don't often get a fantastic view from their room. The rooms can often be very small, so you won't have much space to relax. Therefore, to get a fantastic view and plenty of space, you should consider renting out a villa in one of the beautiful towns. You will find lots of villas you can stay in, such as these at Amanzoe Greece, which offer luxury accommodation with beautiful views of the area.
You need to visit at least one archaeological museum
You should also remember to visit at least one archaeological museum while you are in Greece. In fact, Greece is the country with the most archaeological museums. The largest one is in Athens holds many important artifacts. It's often named the best in the world, so it's worth a visit. Try and go later in the day, so that you can avoid all the other tourists!
You should attend a church service
Another thing you must do when visiting Greece is you should attend a church service. It's a special experience, and you will find plenty of chapels around the towns and islands. The service will often be in Latin, so you might not know what's going on! Remember that if you do want to go inside, you need to be appropriately dressed!
You should consider hiring a car so you can see more
You should also make sure you hire a car when you are visiting Greece. There is so much to see and do that you don't want to be limited to staying in one place. Renting a car will mean you can get out and about safely. Remember to take your license, so you are legally able to drive. You should be careful if you decide to go for a motorbike instead. As this feature explains, it can often be dangerous with curvy roads and uneven surfaces.
Hopefully, by reading this before you go, you can have a wonderful trip to the country.