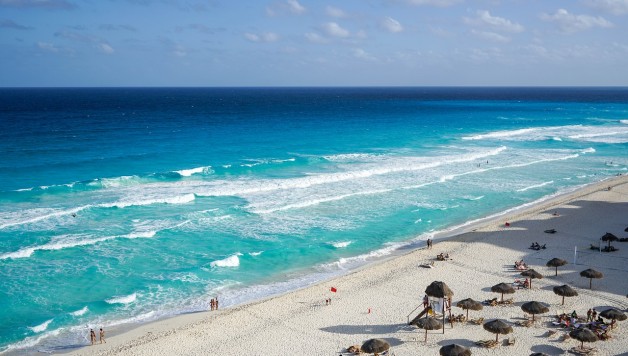 Vacation Inspiration: Where To Take The Kids Next
If you have children, this doesn't mean that traveling is off-limits.  There are plenty of family-friendly vacation spots out there ripe for exploration. If you're looking for inspiration for your next family trip, here are some ideas.
Mexico
Home to a never-ending stream of golden beaches, warm turquoise waters, and all the all-inclusive hotels you could ever wish for, Mexico is a wonderful place to take the kids. There's a resort to suit everyone, and you can combine beach days with a whole host of activities. Cancun is the main tourist resort, but you don't have to stay at the heart of the action. Away from the center of the resort and bustling strip, you'll find large hotels occupying plots with private beach access. This is the place to be if you want easy access to restaurants, water sports, and theme parks. There are plenty of alternatives you can consider if you'd prefer something a little more sedate. If you have older children, opt for Cabo San Lucas and Tulum.
Spain
Spain is a perennial high-flier when it comes to family beach holidays, but it also has a lot more to offer than safe, secluded beaches. Spaniards are very proud of their culture, and you'll find quaint towns steeped in history, as well as modern cities boasting cosmopolitan bars and designer shopping malls. Many Spanish resorts are geared towards tourists, but you'll also find some traditional gems. It's well worth taking some time out from the beach or giving up an afternoon by the pool to sample some tapas, take a family cooking lesson or even learn to Flamenco.
The UK
The UK offers all kinds of different holidays for families. As the summer months approach, head for the seaside towns of Cornwall, Devon, Dorset or East Yorkshire. If you're after a city break packed with sights and attractions suitable for kids, you'll struggle to beat London or Liverpool. In Liverpool, you can learn all about the Beatles, take a trip along the River Mersey and catch a live match at Anfield. In London, you won't want to miss the London Eye, the Tower of London, Buckingham Palace or the Natural History Museum. If you're after an adventure holiday and you want to hike, swim, climb or cycle, make for Snowdonia National Park in Wales, the North Yorkshire Moors or the Lake District.
Australia
Australia is a perfect vacation destination for families. This vast land mass is home to everything from national parks and mountains to beaches, rainforests, and tropical islands. If you visit Oz, you can chill out or indulge your adventurous side. You can travel by train, airplane or car, or hire a campervan and embark upon a fun-filled family road trip. The Great Ocean Road and the East Coast are among the most incredible road trip routes in the world.
If you're planning a vacation with kids, the world is your oyster. Traveling is a way of creating memories, sharing quality time together, and opening yourselves and your kids up to new experiences and adventures. Take these tips on board, get thinking, and start planning your next trip.