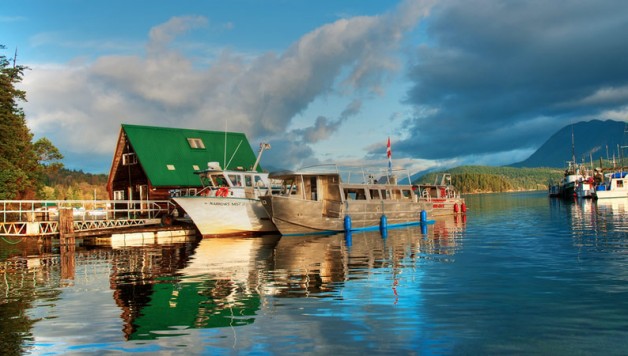 Top tips for travelling across Canada in style
As the second largest country in the world, there will never be a shortage of things to see and do across Canada.
While it may be tempting to just remain in one city when you arrive in Canada, those with a keen eye for exploring should choose to either take a thrilling train ride across the country, or plan their personal road trip across this spectacular part of North America.
Here's a look at the benefits of each of these travel options: 
Discovering Canada by rail
Canada's railway system stands out from the rest as it not only connects all of the country's main cities together, but it is extremely likely that you will see stunning scenery passing by the carriage window as you work your way from one location to the next.
There is no particular journey that stands out from the rest, as it will depend on your tastes which rail journey appeals to you most.
For those with time on their hands, and who are eager to discover as much of Canada as they possibly can, a trip aboard the Canadian with VIA Rail is highly recommended.
The route takes five days to complete and will see you departing from Toronto in the east of the country, and finishing in Vancouver, close to Canada's west coast. Along the way, the train passes by Winnipeg, Saskatoon, Edmonton and Jasper.
For something a little shorter but no less amazing, you will not go wrong with booking a trip aboard the Rocky Mountaineer with My Canada Trips. As the name suggests, the train snakes its way through the Rocky Mountains as you depart from Vancouver and finishes off in Jasper, Banff or Calgary.
Discovering Canada by car
Why rely on someone else showing you the dazzling sights and sounds of Canada, when you have the opportunity to explore where you want at your heart's content?
Hiring a car once you have arrived in this magnificent North American country gives you the chance to plan your trip as you see fit. There is no need to wait for public transport to turn up, and you do not need to sit patiently when a tour stops off at a destination that you have no real interest in visiting either.
Of course, you will want to have some plan set out before you begin your road trip across the world's second largest country.
Tour-Guide-Canada.com has set out some of the best routes for discovering scenic Canada, with one road taking you around the lush green Coastal Mountains of British Columbia, while another sees you traveling along the wintry wonderland of the Glacier Highway.