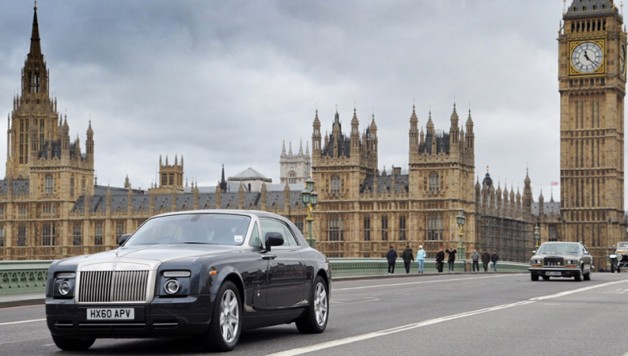 Driving Abroad on a Budget
If you're staying on holiday in London but find that the weather has turned against you, maybe it hasn't lived up to your expectations, or perhaps you've done all you wanted to do and just want a change, getting abroad for a few days is always a valid option. While it is of course easier to cross the borders between countries on the continent, it is not a hassle to get across the North Sea and onto the continent, from where you can explore a number of places. There are several viable options of doing this, but one that seems most sensible is hiring a car as it means you'll be able to go where you want, whenever you want.
If you're staying somewhere fairly central such as a Kings Cross hotel the Jesmond Dene London, you can simply hire a car, drive down to the coast and choose how you'd like to make the journey across the channel. If you want a quick, no fuss trip, you can take the car through the Channel Tunnel, or if you'd prefer to go at a more leisurely pace, and perhaps see the white cliffs of Dover and France's coastlines, take the ferry across. The shortest crossing is Dover to Calais, but there are other options which can get you closer to where you want to be in the end, so make sure to do a bit of research first to find the best priced and easiest one for you.
If you're planning on saving on money and time, try not to book an overnight crossing. It's best to avoid these as you'll have to pay extra for an overnight cabin, with costs that can add up to more than a night in a hotel at the other end.
It's also a good idea to research fuel prices before you hire a car. France's diesel prices have been known in the past to be cheaper than Britain's whereas unleaded petrol is generally more expensive. Work out what will be best for you depending on how far you will be travelling and how long you will be there.
Always research extra costs that you might incur with taking a hire car abroad too. Check on the insurance you have and don't fall for any unreasonable top up insurance fees that you are offered to waive hefty excess charges if the car gets damaged. Tolls are also more prevalent on the continent than in Britain, so watch out for these. For example, the Calais to Avignon autoroute costs £125 for a return, and Calais to Nice is almost £200.