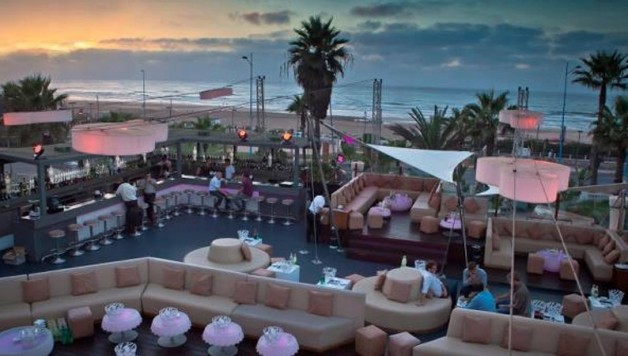 Europe to Africa in Just 30 Minutes: Ferry Hop Across the Strait of Gibraltar
We've visited huge swathes of Europe on our travels, headed into Egypt to see the Valley of the Kings and enjoyed a trip further south to Cape Town where we caught a cable car to the top of Table Mountain and tasted beautiful vintages on the Stellenbosch wine estates. But, we've, up until now, never made it to Morocco, even though it's been on our bucket list for some time.
So, while we have a week touring Spain and Gibraltar, because we're so close, we decide to extend our stay by another week so we can see some of Morocco's western coast. Tangier, Casablanca, Agadir – just the names evoke a sense of adventure, and we can't wait to get started.
Tangier
When we arrive in Tangier, we're immediately besieged by guides offering to show us the city for a few dirhams, but we've already been warned that they're just trying to get tourists into their shops to give them the hard-sell. So, we finally shake them off and head into the Medina by ourselves to explore its maze of streets. It doesn't take us long to get lost, but we're too busy practicing our bartering skills, picking up silver jewellery and a tassled leather bag to take home as gifts to be too worried.
More by luck than design, we find ourselves just a couple of minutes' walk away from our riad when we ring to check where it is. A peaceful oasis with traditional Moroccan tiles and a little plunge pool in the courtyard, it feels a world away from the hustle and bustle of the Medina.
As well as its souks, Morocco is famous for its hammams and the next day, I head to the Sheherazade Hammam, which is women only. It's a quick cab ride away near Place de Koweit and, once there, you're scrubbed and buffed with black soap and kessa mits before getting a soothing massage. I've never felt so clean and relaxed.
Casablanca
Having seen the Humphrey Bogart classic umpteen times, Casablanca is the destination I've really been looking forward to. First impressions are it's a lot more contemporary than I had expected as this is really Morocco's cosmopolitan hub – the place where the money is made.
But as well as some of the country's richest inhabitants, it has some of the poorest and it's hard to see huge shanty towns sitting just a stone's throw from wide boulevards lined with shops and decorated with extravagant fountains.
One of the city's most incredible sights attracts young and old, rich and poor. The Hassan II Mosque is absolutely vast. It was built to mark the king's 60th birthday, opening in 1993 to give Casablanca a new stand-out landmark. As it's the only mosque in the city non muslims can visit, we don't pass up the opportunity. Women must cover legs and shoulders as a mark of respect. A guided tour costs around $20, but it's worth it. The scale of the place is incredible and the intricate carvings true works of art.
Essaouria
From Casablanca, it's down to my favourite place in Morocco so far, Essaouria. At first glance, you look like you've arrived in a European fishing port. But, once you enter the walls, you couldn't be anywhere else but Morocco. There are narrow twisty alleyways and women wander past in traditional white veils. The Medina has a much more relaxed feel to that of Tangiers. Here, the stallholders are keen to tell you how they make their goods, without the hard-sell that we found elsewhere.
But, despite its obvious charms, Essaouria doesn't attract the sun and sea brigade that other parts of Morocco do. Perhaps it's because of the infamous wind, which legend has it will make you go mad.
But, the wind does mean there are perfect conditions here for watersports enthusiasts and we sit on the beach watching the windsurfers and kitesurfers before the winds send us scuttling for shelter. Our stomachs were rumbling anyway and we went in search of the Elizir restaurant, which has been recommended to us by fellow travellers. The main dining room is completely packed, so we're seated in the front room, which has only two tables. But, as we're the only ones in there, it's as if we'd booked our very own private dining experience.
The dishes are a mix of Italian and Moroccan, and unable to decide what we want, we share a lamb tagine with cinnamon and pears along with a Ravioli with almond pesto. Wine choices are limited so we wash it all down with the Moroccan speciality, vin gris – a white wine made from red grapes – while toasting our plans for a return trip to Morocco. It seems when it comes to visiting this fascinating and diverse country, once is never enough.
ABOUT THE AUTHOR:
Katie is a food and travel addicted blogger from Northern England. She writes about her travels over at delightso.me and is always on the look-out for her next adventure.