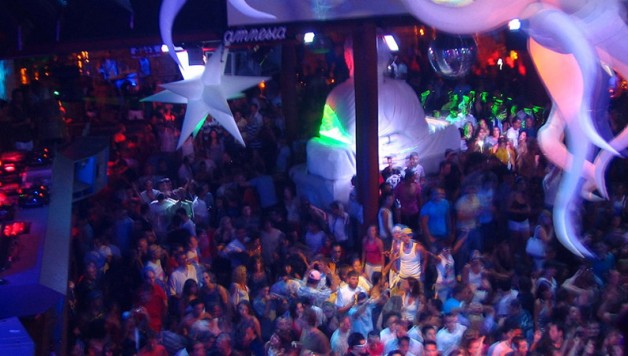 Why Ibiza is Termed as the Party Capital of Europe?
If you are looking for a girly holiday for your 21st birthday, if you wish to plan the perfect stag weekend away, or if you simply want an excuse to go partying – Ibiza is the place. The Spanish island has gained a reputation as being the party capital of Europe, if not the entire world. Year after year tourists flock to Ibiza during the summertime for weeks or months of partying and enjoyment. But what is it about Ibiza that makes it the party capital of Europe? Let's find out with the points discussed by http://www.redsevenleisure.co.uk/:
Incredible selection of clubs
You will fail to find a better selection of clubs anywhere else in the world. From Amnesia to Eden to Pacha to Space to Privilege; all the clubs are phenomenal and they are all worthy of a visit. They are built for large capacities, the music is electric and the atmosphere is unlike anything else you will ever experience in your life.
The party never ends
It doesn't matter what time of day it is; whether it is 9 am in the morning or 9 pm at night – the party never ends in Ibiza. You will always find someone having a drink and a laugh. Ibiza is well and truly one of those places that never seems to sleep.
Amazing musicians and DJs
Ibiza has made a name for itself as attracting some of the hottest musicians and DJs from all over the world. Some of the musicians and DJs that have played Ibiza so far include; Tinie Tempah, Carl Cox, Paris Hilton, Calvin Harris, Jessie J, Professor Green, Rudimental, Disclosure, Jake Bugg, Example, Major Lazor, David Guetta, Swedish House Mafia, Avicii, Pete Tong and Katy B. There is definitely going to be an act you are excited about – no matter what week you are in town.
Party hotels
There are loads of hotels in Ibiza that have been designed to fit in with the party atmosphere of the area. Hotels such as Ibiza Rocks provide a non-stop party by having DJs from the clubs come and play during the pool by the day.
The famous closing parties
If you truly want to experience something wild then the closing parties are exactly that. A lot of people visit Ibiza in July or August and then end up finding themselves booking another holiday for the September period. This is when the clubs attract the biggest stars and the biggest crowds.
Beach parties
You will have probably guessed by now that there is a party everywhere. Bora Bora beach is no different. The best day to go is on a Thursday because the beach places home to a great 'Full Moon Party'. It's not to be missed.
Boat parties
That's right; last but not least we have another type of party experience for you to enjoy. There is nothing better than sailing across the twinkling blue sea, your favorite tunes are pumping, the sun is shining and you are enjoying a nice cocktail or two. Boat parties are definitely worthwhile.
If these seven pointers don't convince you that Ibiza is the party capital of Europe then nothing ever will. If you truly want to experience a unique clubbing and partying experience then this has to be your first choice of destination. And the good news is; there are always phenomenal deals floating around. So do a bit of digging online to find the best one.