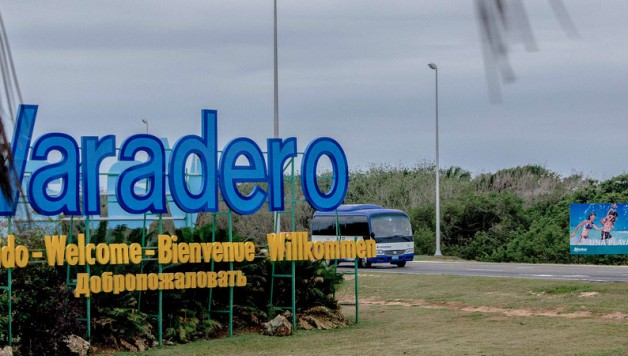 Consider a holiday in Cuba and what springs to mind? Long lazy days on the beach, the distinctive aroma of cigars, steamy jungles and craggy mountains, or sipping a tasty run cocktail as you gaze out across sparkling waters? Cuba holidays are all of these things and much, much more.
Travel to Cuba with a mainstream tour operator like Thomas Cook and you'll have a fantastic range of resorts to choose from. One of the most popular Cuban holiday hotspots is Varadero – a bustling spot with a cosmopolitan feel and plenty of modern amenities. It's awash with sleek wine bars and swish nightclubs, with many hotels boasting four or five stars. The beach is pretty special too. As Cuba's most popular holiday resort, Varadero clearly has plenty of plus points – and the beach is considered by many to be its No.1 attraction. Here, long ribbons of powder-soft sands disappear into the hazy horizon, and bath-warm waters sparkle under cloudless blue skies. Pull on a facemask and dip beneath the waves to explore a magical underwater world of rainbow-coloured corals and tropical marine life, or sink into a sunbed and soak up the breathtaking scenery.
If you prefer something a little less bustling than non-stop Varadero, try Cuba's quieter resort of Guardalavaca. In this sleepy seaside resort you can get on with whatever you fancy – whether it's exploring the lush tropical forests that surround this gorgeous coastal town, joining a day trip to discover the nearby sights, or just kicking back and doing as little as possible. Life here generally revolves around the entertainment laid on in your hotel, so it's ideal for those who want to take it easy.
So whether you like your Caribbean escape loud and lively or laid-back and lazy, Cuba holidays come in all shapes and sizes to suit plenty of different holiday wish lists. It's just a matter of finding your favorite…
Photo source: Flickr