Ten Observations From a Weekend in Hong Kong
Before embarking on a 20-day tour of China, Alissa and I have stopped in Hong Kong for our first visit to the Special Administrative Region.  Our expectations are mixed, as we have heard from travelers with Hong Kong on the top of their travel lists as well as travelers with it at the very bottom.
Something that will alter our opinions of Hong Kong is simply the fact that it is another extremely large city (SAR, whatever you want to call it).  We still love big cities, but arriving to a large city for the first time is much more time consuming and stressful than a small city or town, especially the process of actually getting to and out of the big cities..  After facing Singapore, Kuala Lumpur, Bangkok, Ho Chi Minh City, Tokyo, Seoul, and Manila in the last five months, we are starting to feel what I call a "big-city burnout" aka some BCB.  Hopefully that won't take too much away from our impressions of Hong Kong, but it will definitely mean we won't be going out and seeing as much as we normally would in a city this size.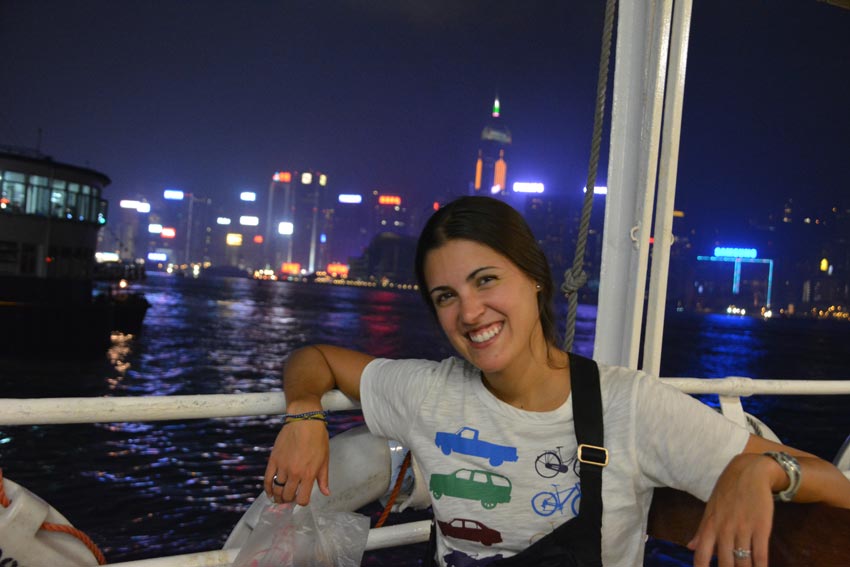 Ten Observations of Hong Kong
1. The escalators in Hong Kong move way faster than everywhere else on Earth, and I love that.  What is the point of an escalator that moves at the same speed as walking the stairs.  I'm not lazy, I just want to get somewhere fast.  You should have seen my face when we got on the first escalator at the subway station.  The smile was the same as the first time I saw Clay Matthews come around the edge.
2. We weren't as impressed with the local food scene in Hong Kong, especially when compared to the other big cities I listed above.  In fact, compared to Singapore, where small food stalls (hawker stalls) are everywhere and easy to find, we actually found it difficult to find locally-owned food stalls, especially fresh-made noodle ones.  It appears that the small food stalls simply can't afford to operate in the city's most popular areas anymore, and they have been replaced with corporate owned shops and restaurants.  Here is a great article from CNN Travel about the disappearing Hong Kong street stalls.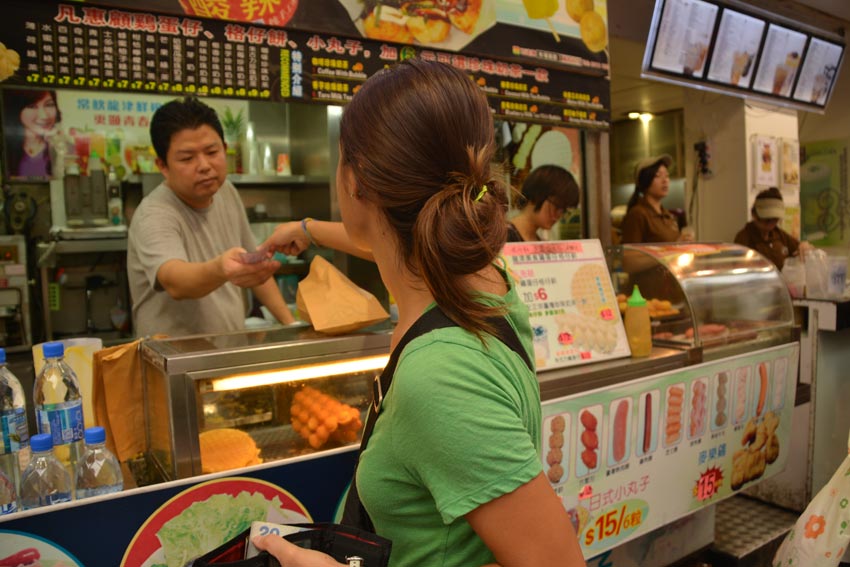 3. Ironically, we did find a random Indian restaurant near Temple Street Market called Manakahana, and it was the best Indian food we've ever had.  Note: We haven't been to India yet.
4. Like other Asian mega-cities, the shopping scene here seems to be out of control.  Every corner features some sort of Louis Vuitton or Prada store, and many stay open late and have patrons in shopping at 9-10pm.  There are malls everywhere, and they all seem to be full of people eager to spend.  Shoppers in Asia remind me of kids of just started receiving an allowance and were told, "You can spend this money on ANYTHING you want."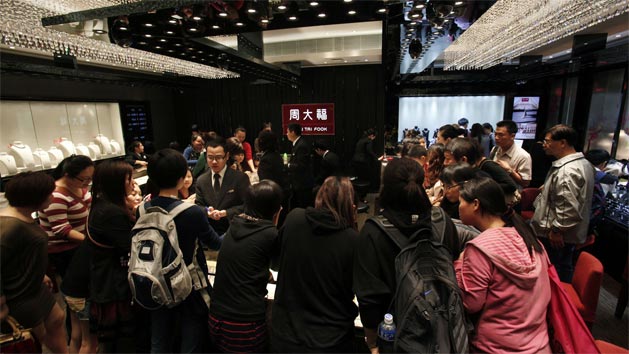 5. Hong Kong might be the easiest place on the planet to find a jewelry store.  There are more jewelry stores than local food stalls.  There seems to be a Chow Tai Fook Jewelry store on every block, all with identical inventory, all with customers.  We even saw at least five brand new Chow Tai Fook stores under construction. I guess the fact that the major jewelers in Hong Kong and China are now being investigated for price-fixing, how else could that many jewelry stores stay in business?
6. Surprisingly there is another type of store even more common than jewelry stores.  I don't know exactly what to call these stores, but we called them "those bright stores that sell nuts and dry shit."  Honestly, this was probably just me not taking enough time to understand the culture, but I couldn't figure out what all these stores were selling, but it was just a bunch of dry goods.  Some places seemed to have a lot of nuts, some had mostly chinese medicine, while other stores seemed to just have a bunch of different herbs, fruits, and bags of weird stuff.   Can someone fill me in on what these stores are about and why they're so popular?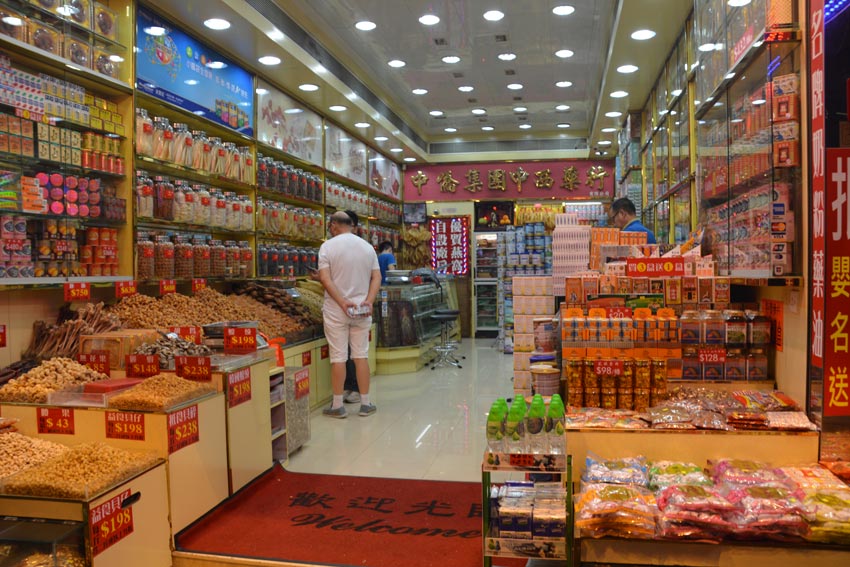 7. Public transportation in Hong Kong is like a theatrical performance.  Everything works together, and when it moves, it's beautiful to watch.  My favorite are the buses.  The double-deckers come by every 15 seconds and the main roads, and the smaller roads are covered end-to-end with mini-buses.  The ferry trips are complete with one of the world's best skyline views, and the subway system runs smoothly with no waiting for trains longer than a one or two minutes.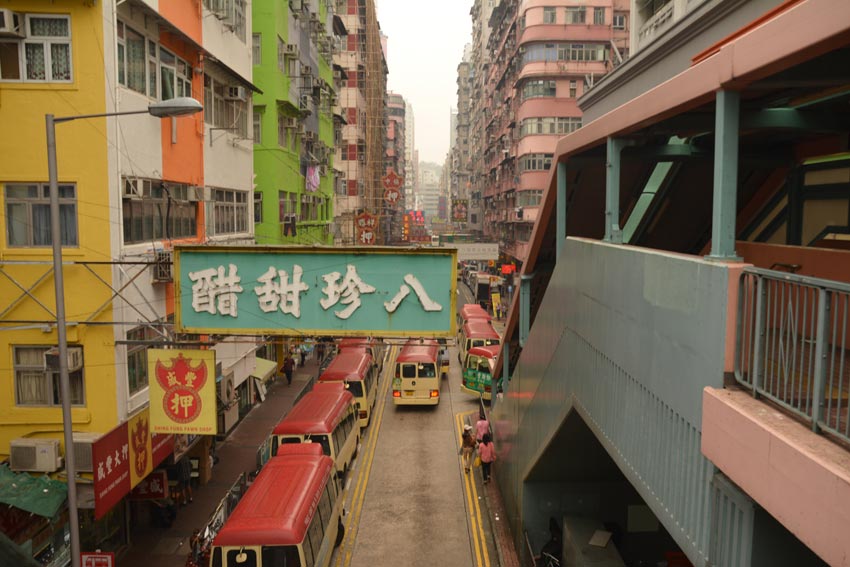 8. One thing I found interesting was that they still use bamboo as scaffolding!  Apparently it is just as safe as any other type of modern scaffolding, but it still looks scary to see a 40-story building being built by workers walking around on what look like giant chopsticks tied together.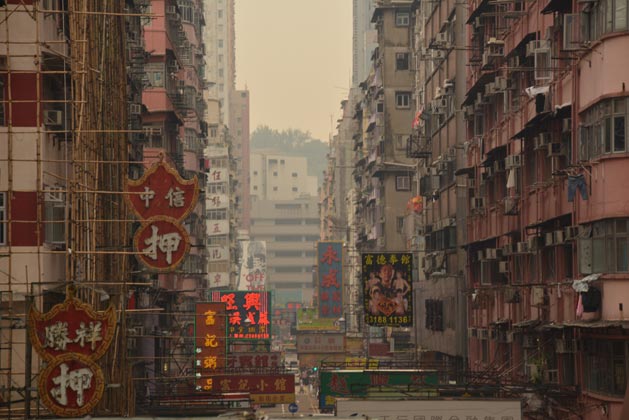 9. The Hong Kong skyline lives up to its reputation as one of the world's most beautiful.  We took a trip up to Victoria Peak to watch the sun go down over the city.  Worth the trip, as the view was incredible, however, it is also one of the biggest tourist traps I've seen in a while.  There of course is now a 5-story mall built at the peak, as well as numerous "over-priced restaurants with a view" and premium viewing platforms for a fee.  It gets extremely crowded near the fence, and is a great place for people who love rubbing elbows with Chinese tourists.  The line for both the bus and the cable car were at least 30 minutes long, which was the only time we disliked public transit in Hong Kong.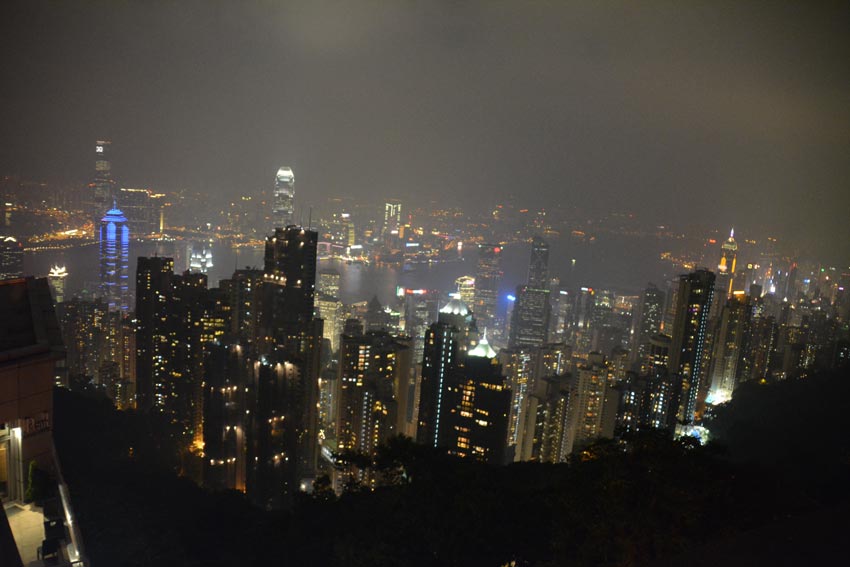 10. Hong Kong residents must be suffering from a heat exhaustion epidemic, because every building has its AC cranked on full blast.  I shouldn't be inside and shivering, that is both a waste of energy supply as well as a way to get me out of your store and never come back.  Malls, coffee shops, restaurants, you name it, it's freezing inside.
Don't forget to watch the highlight video I made at the top of this page!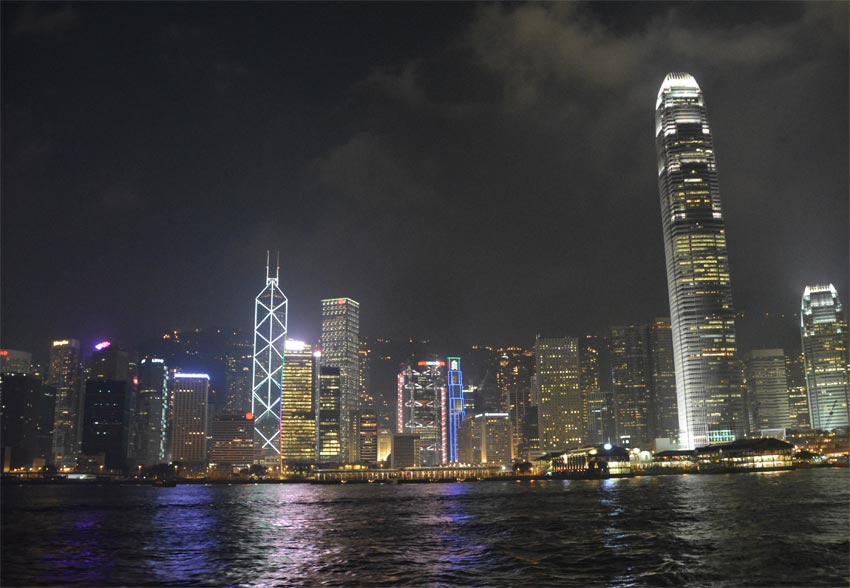 Our trip to Hong Kong and China is being sponsored by eDreams