Duck, Dumplings, and a Double-Decker Bus: 24 Hours in Shanghai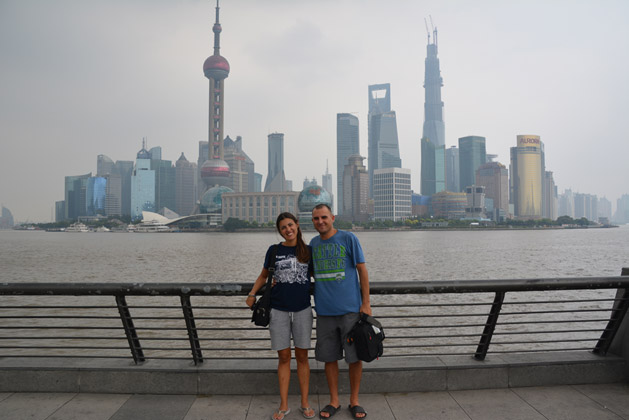 Due to a few extra days in Langmusi and Xian, two Chinese destinations we enjoyed, we were left with only one night in Shanghai before our flight to London.  We've always considered ourselves "city people", but surprisingly, the cities we've visited on this trip haven't been as interesting or memorable as the small towns and rural experiences we've had.  I think big cities are good for either living  – spending a year getting to know the neighborhoods and making friends to explore them with – or a day to see the highlights. More about that in a later post…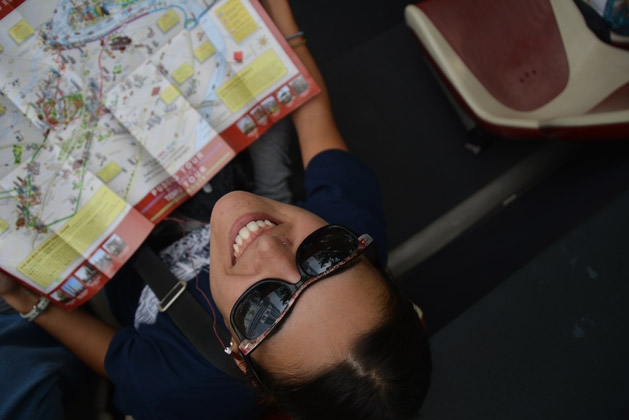 So one day in Shanghai was plenty for now. We had a couple of must-sees on the list after we checked into our hotel at noon, and when we set our to see them shortly after, we saw the double decker tourist bus parked right in front of us.  We bought tickets; with little time to waste on foot, we embraced our tourist status. (Side note: we bought bus-only tickets, forgoing a trip to the top of the Jinmao building and a "free" river cruise.  The ticket booths will not mention this option, but ask for it if you'd rather pay $15 than $50.)
Shanghai feels its part of different country than Xian.  It has really embraced its European and American influences, apparent in its architecture and a lot of the elements of the layout of the city.  The streets in the main downtown areas are clean, and People's Park and other green areas around the city make it feel like New York a bit.  We stroll down the Bund, a river walk area with great views of the financial district of Pudong that comprises the famous Shanghai skyline.  We got caught in the middle of a tour group of probably over one hundred Chinese tourists all wearing matching neon pink hats.
We get back on the bus and drive through Pudong, stopping to stare at the famous buildings, the Pearl of the Orient TV tower and Jinmao building, as well as the construction of a new building, the Shanghai Tower, which will be the tallest building in China and the second tallest building in the world when it is finished in 2014.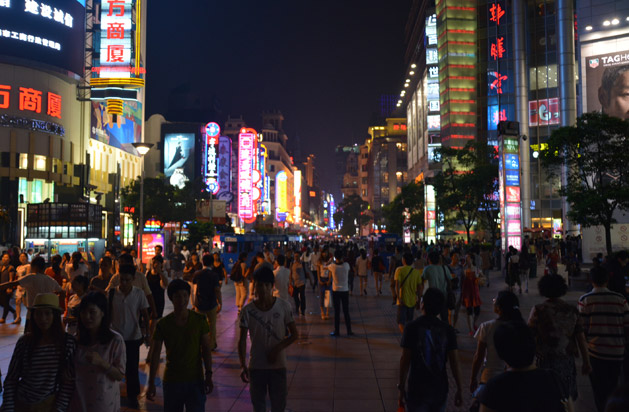 In the evening we follow the crowd to Nanjing Pedestrian Street, a busy boardwalk of malls and shops, restaurants, street performers, and food stalls.  Its really cool, and feels like I expected Shanghai to feel like: bustling and exciting. We have a delicious meal of Shanghai duck, pepper pork short ribs, and Shanghai dumplings for dinner.
Finally, we head to Old Town to checkout the wooden buildings in the traditional Chinese style, but many of the market stalls are closed or closing, so we must have just missed the action. But we do see many groups of locals socializing in their daily routine of dancing to loud music and singing karaoke, which was very entertaining and worth the metro trip over here.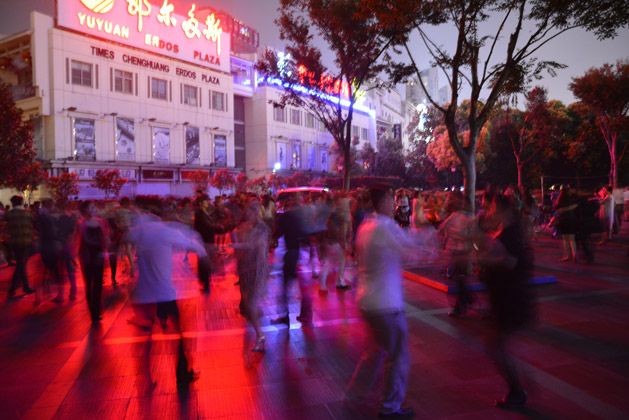 .
Our trip to Hong Kong and China is being sponsored by eDreams