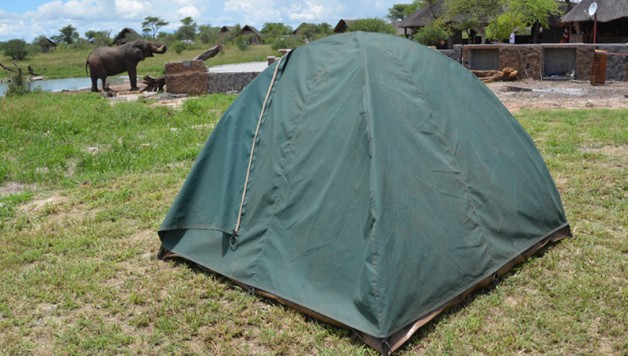 One of the Most Unique Campsites in Africa: Elephant Sands
After an action-packed Victoria Falls, our overland truck headed over yet another border, this time to Botswana.  We arrived at our campsite earlier than usual, which gives us time for a nice swim in the pool, an afternoon of throwing the frisbee around, and a course a few drinks.  The campsite is one of the most unique campsites in Africa, since we have to share it with elephants!
One of our favorite things about Oasis Overland is that, unlike nearly every other overland company, Oasis doesn't sign contracts with campsites that require them stay with them every trip.  Oasis tour leaders are allowed to pick any campsite they want, including campsites that he/she or the company have never been to.  In Africa, anything can happen, including weather issues, road delays, you name it.  Having the flexibility to change campsites at the last minute may seem like a headache, but it actually gives the trip a much smoother flow and a better feel of adventure.  It also allows our tour leader to take us to a campsite that he may have heard about from other travelers within Africa.  In fact, that's exactly what happened a few days ago.  He had heard about a campsite in Botswana that features an elephant watering hole within a couple of meters of the camp's pool.
The campsite is named Elephant Sands, and within minutes of our arrival we get to see one of the namesake animals up close—really close.  As you can see in the photo above, he sneaks up on our fellow passenger, Sophie, who is busy filling water bowls for lunch.  Then, he gracefully saunters less than 30 feet from the truck on his way to the water hole near the campsite's pool.   Most of our group runs onto the truck for both protection and for a better view of the world's largest land animal.  We all stand at the window watching motionlessly as he just walks right on by.  When he arrives at the watering hole, we all head over to the pool deck to watch him drink his fill for the day.  This one elephant experience is enough for rave reviews of the campsite, but that is just the beginning.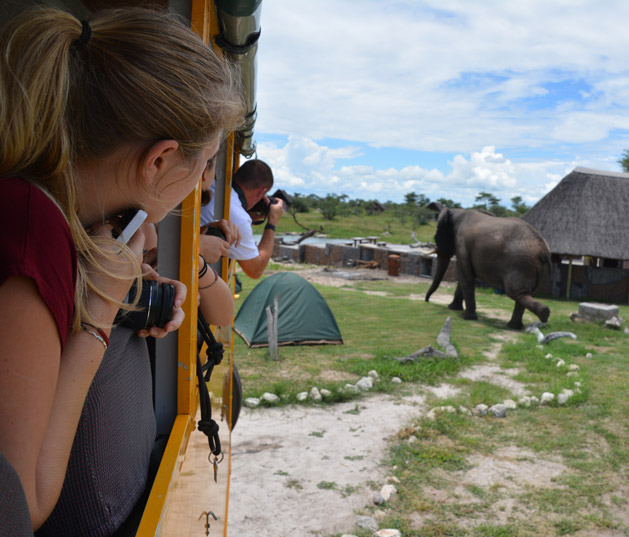 For the rest of the afternoon and evening, elephants come by nearly constantly to drink and bathe. The largest group came at 7pm and was a family of about 15 elephants, including three little ones.  The elephants are always within 50 or so feet from us, some come as close as 10-15 feet away!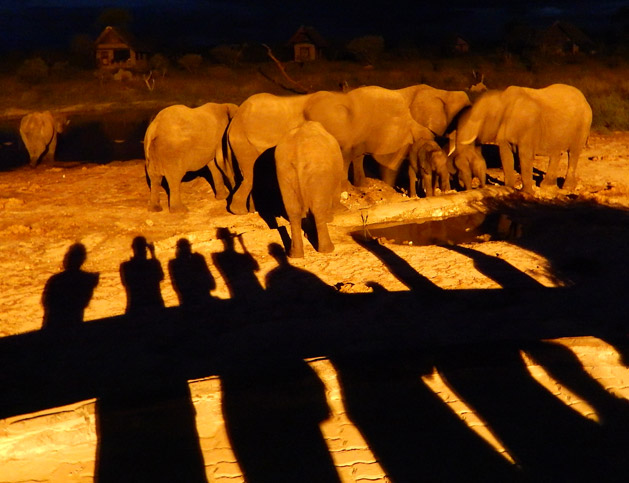 Even as I was showering (in a cement building, luckily), I could see and hear elephants chomping on grass and drinking about 10 feet away. It was definitely one the coolest campsites experience of the trip!
View of the pool: