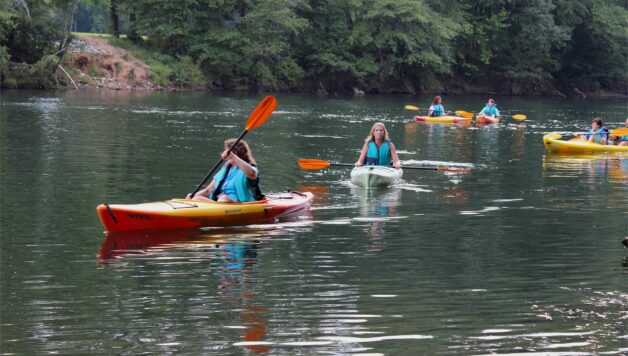 You Don't Want to Miss Out on These Activities in Columbia
Columbia, South Carolina's capital, offers numerous great things to do and see, including parks, museums, and restaurants. The southern hotspot is steeped in culture, history, and attracts tourists with its beautiful parks, heritage-filled neighborhoods, world-class museums, and a wide range of outdoor adventures.
Today, the city enjoys a diverse financial landscape fueled by manufacturing and pharmaceutical industries. The favored southeast destination is known for its cuisine, southern charm, and hospitality. If you're a visitor looking to enjoy the beautiful city but don't know where to start, Lake Murray Country offers invaluable insight into the things to do. Here's a list of activities to consider.
Columbia Canal and Riverfront Park
Beginning at the end of Laurel St., this park is Columbia's most popular biking and jogging trail that takes you for 2 ½ miles along the Broad River's lush banks. You'll discover it's a beautiful place to unwind, hike, and meditate by the river water.
If you're wondering what to do in this city, this Canal and Riverfront Park is an excellent place to include in your list of things to do in Columbia South Carolina. You could also discover more about Columbia's history because the park was the initial textile mill worldwide run by electricity and the oldest hydroelectricity plant in South Carolina.
While here, you can wander through the old mills, examine the old pump homes, and throw a fishing line into the water. The beautiful park also hosts yearly outdoor concerts.
The Notable Waverly Neighborhood
The self-guided tour takes tourists around and in Waverly-Columbia's first suburb. The community is known for being a diverse enclave, fostering social activists and black artistry. Other tour highlights include Bishop's Memorial AME Church constructed in 1885.
State Museum
This museum is the biggest statewide, but kids mostly love the 4D theatre that shows films with a twist. Situated on the Congaree River's banks in downtown Columbia, the museum features four floors of intriguing temporary and permanent exhibits, a planetarium, and an observatory.
The museum comprises approximately 70,000 artifacts through which you can discover South Carolina's history and art, making it one of the best things to do in Columbia, South Carolina.
Edventure
From the minute you step into this museum, you'll discover that Edventure is a unique children's museum. Here, you can expect adventure and fun along with hands-on exhibits improving the experience for adults and kids alike. Dedicated exhibits comprise Whiskers and Wags, a replicated pet care laboratory where your kids can learn about caring for and grooming their pets.
Marketworks is an interactive and fun inventor's lab where your kids use Legos, blocks, and kid-friendly tools to work on different projects. Young children have an opportunity to see what might await them as they get older and join the workforce. They have a chance to climb an actual fire engine, stock shelves at the Market, and get behind a farmer's tractor.
You'll find Carousel Café has enough child-friendly meals and snacks, including hot dogs, while Planet Putt & Play engages kids of varying ages using geometry and math with indoor miniature golf.
Columbia, South Carolina, provides numerous things to do and see, including restaurants, parks, and museums. However, it could overwhelm you if you don't know where to start. Fortunately, Lake Murray Country is there to guide you.