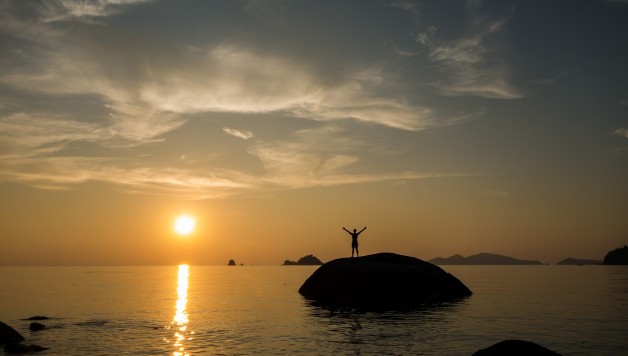 Three New Ways to Enjoy a Vacation
There is a common misconception that there is a specific criterion for what constitutes a vacation. For most, these criteria involve getting on a plane, or traveling some great distance by other means; leaving the country for a few weeks; going somewhere hotter or completely culturally different to your home, and staying in a hotel or similar accommodation. While this is how many people do choose to spend their getaways, it does not mean that this is this only acceptable way to enjoy a vacation. Here are a few ideas for new and fun ways you can enjoy a vacation that is a little different from the norm.
Cold Vs. Hot
Not every holiday needs to be filled with sunny skies, hot sands, and warm oceans. Many people are starting to see the beauty of visiting colder climates. One place in particular that you might want to consider going on vacation is Reykjavik, Iceland. This is beautiful city has a considerably colder climate than most holiday destinations, though that does not mean it is below freezing all year round: in summer, the temperatures can reach a pleasant 20-25 degrees Celsius (68-77 Fahrenheit). There are a lot of amazing and unique experiences up on offer there too, such as glacier hiking for the more adventurous person, relaxing in the natural springs at The Blue Lagoon, or getting to see the miraculous wonder of the northern lights. This just goes to show that not all great experiences have to be undertaken in hot temperatures!
Go off the grid
Everything in modern society is reliant on technology, and people are obsessed with this idea of staying connected to their phones and social media. It is vital that we all take a break from this sometimes so that we can relax and unwind from the stresses of everyday life. It is easy for people to stop spending time with one another in person when they are so attached to their phones, so take the opportunity to go on holiday and go off the grid. You don't even need to go far to do this, you could just get yourself a VacationRenter, and enjoy spending time with your family in a comfortable yet more personal setting. Alternatively, just take some time for yourself and indulge in a little self-care away from all of your usual life stressors.
Volunteer abroad
Volunteering abroad gives you an inimitable opportunity to really get involved in other communities around the world. There are a lot of different volunteering experiences available, depending on where your interests lie, such as teaching, building, assisting in medical care, working with animals, or helping with farming the land.  In all of these roles, you are going to meet wonderful people from across the world, whether that be those who live in the communities you will be working with or other volunteers. You can experience new lifestyles first hand, which is a life-changing experience and can put a greater perspective on how you view the world.
There is no set way that you have to enjoy your vacation, so be a little different and do what feels right for you.