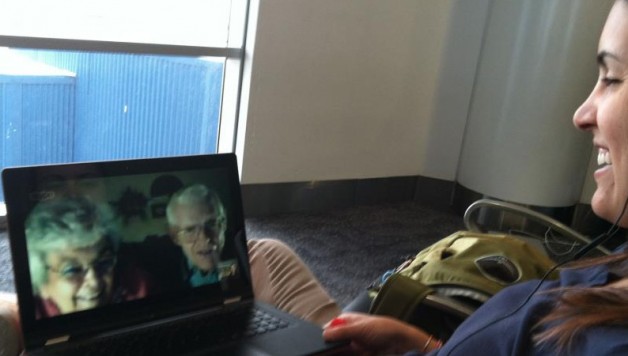 How to Cancel Your Cell Phone Contract, Keep Your Number, and Make Free Calls While Traveling
Early Termination Fees Suck
If you are like most people, you are probably sick of expensive cell phone plans, and especially if you are American, you are probably locked into a two year contract with a company with outrageous early termination fees.  When we were planning for our trip, Dan's contract expired and we were able to cancel with no fee.  But my plan had 6 months left, so I was forced to cancel for $180 (which saved only $40 over just paying for a plan I wasn't going to use until the end of the contract, grrr).
So if you can plan ahead, let your contract expire, or better yet, sign up for a plan with no contract.
Keep Your Number with Google Voice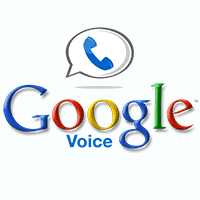 There are a few services that let you port your number, receive voicemails, and forward calls (parkmyphone.com, numbergarage.com, etc) but there is only one that has no monthly fee for these services – Google Voice.  You pay $20 to port your number, Google cancels your cell phone contract for you, then all your calls come through Google Voice.  If you are on wifi and have Gmail open, you can answer calls to your number and talk for free.  If you aren't online, the caller will hear a voicemail message that you set up, and voicemails are forwarded to your email, mobile app, and Google Voice inbox, including the transcribed text.  When you call others in the US in Gmail, your number on the recipients caller ID is your same number. You can call international number for cheap (more on this later), and make video calls.
Make the Switch in 2 steps
You must be in the US to set this up, so do it before you travel!
Open google.com/voice and log in with an existing gmail account or create a new one
Click Change/Port Number under the Phone tab in settings (gear icon, top right).  Follow the instructions (you'll need your account number at your current carrier).  Accept all of the warnings, terms and conditions, and pay the $20 fee.
Within a day or two after this step, your cell phone won't ring at this number.  When its done porting, you'll get an email notification.
Using Google Voice
Google has a lot of documentation about its features, but most of it assumes you have a cell phone with a different number that you are forwarding your calls to.  If you are porting your number because you are traveling and don't want a US plan, here's what you need to know:  Google Voice doesn't actually make calls, you have to make them in Gmail.  Because of this, you can't make calls on a mobile browser or Google voice mobile app, even if you have wifi, since they don't have the calling client.  To make a call, go to Gmail.  If you make a call in Google Voice (desktop or mobile app), it will first call your "phone" in Gmail, then connect you to the person you dialed.
If you want to make a call using your iPhone or other smartphone with no plan, use Skype (charges apply unless you are calling a Skype account).
Text messages are much easier – SMS works in Gmail or Voice on a laptop, or on the Voice mobile app.  You cannot send or receive MMS message (photos, etc.), so let others know (they won't get an error, and you won't have any idea if someone tried to send a photo).
Summary
Google Voice has been great while traveling internationally – we can call our friends and family in the US for free, and we can call local numbers abroad for cheap ($0.02/minute in Australia, $0.40/minute in Vanuatu, most others in between).
 Have you used Google Voice? Any other services or tips you recommend?