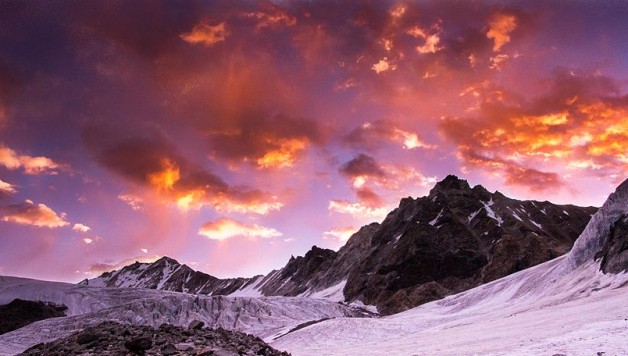 Five Amazing Places To Experience True Wilderness
When you need to put the bright city lights and daily grind behind you, a trip out into the wilderness is the best way to clear your head. The lack of cell phone reception means that you couldn't check in with the office, even if you wanted to. With so much development and globalization in our world, there aren't many true wildernesses left, so get out and see them while you still can. Here are five great wildernesses that have to be seen to be believed.
Uttarakhand, India
A centre of pilgrimage for Hindus, Uttarakhand is a stunning area of natural beauty in the Himalayas, almost completely untrodden by travelers and explorers. Filled with exquisite Hindu shrines, breathtakingly dramatic scenery, and all manner of rare flora and fauna, including the Valley of Flowers National Park, it's got to be seen to be believed. Stay at the eco-resort of Dunagiri for traditional yoga, hiking, cooking lessons, and even classes about the traditional local herbal medicine; it's a great way to experience the culture of the area.
Yukon, Canada
The Yukon territory of Canada is one of the largest undeveloped areas of the world, and a must-visit for adventurers and animal lovers alike. Many people visit purely to see the beautiful bright lights of the aurora borealis in the darker months, or to experience the 20 hours of daylight in the summer. This Canada holiday almost guarantees visitors the chance to see whales, grizzly bears, wolves, and moose, and it's a hiking lover's dream destination too.
Northern Territories, Australia
Vast swathes of wetland, gorges, and stunning scenery, much of the Northern Territory contains beautiful aboriginal art, and it remains virtually untouched by technology. Camping by a Billabong, rowing with huge crocs, and taking educational tours of the surrounding scenery makes this a truly unique destination.
Lapland, Europe
Not only the home of Santa Claus, Lapland in the Arctic Circle is a vast, snowy wilderness, full of tiny communities and fascinating wildlife. With no light pollution due to the sparse population, your chances of spotting the aurora borealis are good, and you can hike for days without bumping into another human being, if solitude is your thing. There is luxury too, with cute glass-roofed hotel pods so you can watch the stars and Northern Lights from the comfort and coziness of your bed.
Olympic National Park, Washington
We have wilderness on our very own doorstep, and it's totally awe-inspiring – definitely one for the bucket list. A huge majority of Olympic National Park is completely untouched by humans, filled with unreachable snow-capped peaks, dense temperate rainforest, rugged coastlines, and crystal blue alpine lakes. There are miles of trails to be explored, and a rich ecological system to be discovered. If you're looking for the last true wilderness of the United States, look no further.
If you want to experience true wilderness, there are very few places more exceptional than those mentioned above. The sheer diversity of landscapes, plant and animal life, and cultures of these places are incredible, but the best thing about them is that you don't have to see another living soul unless you want to.