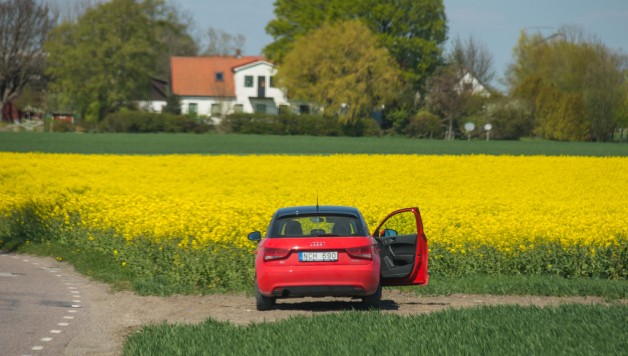 9 Things I Learnt About Hiring A Car While On Holiday
Going on holiday means that you get to spend some time exploring a new and exotic location. To get around, you might wish to use public transport. But, it often makes sense to drive around the area in a hire car.
The brilliant thing about hire cars is you can select what type of model you need. Some providers even allow you to choose a particular make and model. So, if you wanted to drive around in style with a classic car, for example, you can do so!
When I first hired a car on holiday, I learnt a few things from my experience. In today's blog post, I will share with you nine takeaways that you will find useful:
Find the best deal online BEFORE you travel
One thing you should never do is book car hire upon arrival at your destination. Instead, it makes sense to research prices and book online before you travel.
Ensure you've got a full tank of fuel
It makes sense to hire a car that's got a full tank of fuel. That way, you can keep an eye on how much fuel you use. And you'll know exactly how much to fill up before handing the car back.
Don't add extra drivers
You might want another person like your spouse to do some driving abroad. But, this will jack up the price of your rental. In some cases, it's cheaper just to hire two separate cars!
Got a baby? Bring your own car seat!
Rental companies will provide seats for babies and young children. Of course, they will charge you a fee for the privilege. It's always cheaper to bring your own seat and use that instead.
Take your satellite navigation with you
The brilliant thing about the sat-nav device you use at home is you can use it overseas too. All you need to do is buy an SD card map for the region you are visiting.
Pay for your car hire in advance
Some rental firms will give you a generous discount if you pay for your car hire upfront. I recommend using such providers to save money on your holiday travel.
Pay for your car hire on a credit card
Sure, you might wish to use money in your bank account to pay for your car hire. But, some providers won't accept cash or debit cards. Be sure to pay with a credit card. You can pay the balance off later when you get back home.
Scrutinize the insurance details
It's no secret that car rental providers will charge a fortune for basic insurance cover. Check the fine print and make sure you're getting a good deal. Remember – you can buy insurance from other providers. You don't need to get it from your rental company.
Observe the local driving laws
Before you travel, I recommend learning about the local driving rules. Otherwise, you could end up getting fined for something that is normal to do back home!
photo credit: Yellow field and red car via photopin (license)