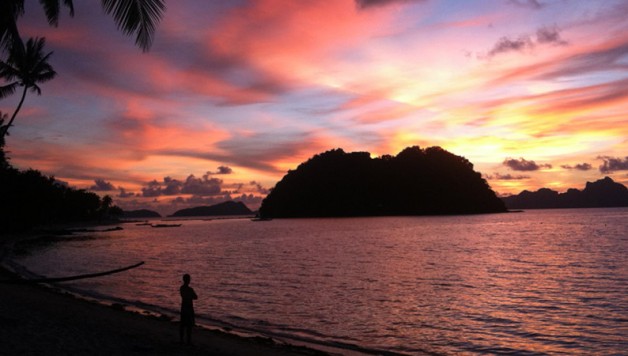 Escaping It All In The Philippines
Traveling affords you all kinds of different experiences. Sometimes, there's nothing better than escaping it all and enjoying all-out relaxation. The Philippines is an ideal place to kick back and recharge your batteries.
Once you've soaked up the atmosphere, seen the sights, and sampled the street food in Manila, it's time to move on. Spread your wings, and discover some of the world's spectacular beaches.
The best beaches in the Philippines
The Philippines is made up of more than seven thousand islands. As such, it's no surprise that the scenery is mesmerizingly beautiful. If you've ever dreamed of being stranded on a desert island, your dreams are about to come true. With so many incredible options to choose from, it's tough to create a list of the best beaches in the Philippines. Here are some ideas to inspire your itinerary planning.
Siargao Island
Siargao Island is a haven for surfers, but you don't have to be astute on a board to appreciate the beauty of this stunning gem. By all means, try your hand at conquering the famous Cloud 9 break. But don't forget to take time to have a look around and enjoy the spectacular vistas. Paddle in the warm shallow waters and get your camera primed and ready. The rustic wooden pier that stretches out into the clear water is one of the most popular features in travel guides.
Bantayan Island
Are you looking for spectacular scenery without the crowds of Boracay Island? If so, Bantayan Island Cebu is a fantastic choice. Just a stone's throw from Cebu City, Bantayan Island is a peaceful spot that boasts vivid blue waters and glittering golden sands. Relax, go for a stroll or grab a snorkel and head for the water. For the best views, set your alarm and watch the sunrise.
El Nido
El Nido is a hub of activity conveniently located for exploring the mountains or enjoying a beach holiday. This is an ideal base for discovering the Bacuit Archipelago. This splendid array of islets, which provide a perfect island-hopping experience. While you're staying in El Nido, it's also worth cycling down to Las Cabanas Beach, which is famed for breathtaking sunsets.
Bounty Beach, Malapascua Island
If your idea of heaven is white sand beaches, clear blue skies and palms swaying gently in the breeze, make Malapascua Island a stop on your travels. Feel the pristine powdery white sand of Bounty Beach between your toes and the sun on your skin. If you're a keen diver, you'll find thresher sharks in the waters surrounding this island. If you take a short ride to Moalboal, you can also experience the unique adventure of swimming with throngs of sardines.
The Philippines is the ultimate chill-out destination. Here, you can enjoy a refreshingly languid pace of life and some of the most beautiful beaches you're ever likely to see. Try some watersports, go diving, or simply lie back on the sand and enjoy the incredible views. With so many highlights, it's wise to organize a couple of island hopping trips and travel around during your stay.