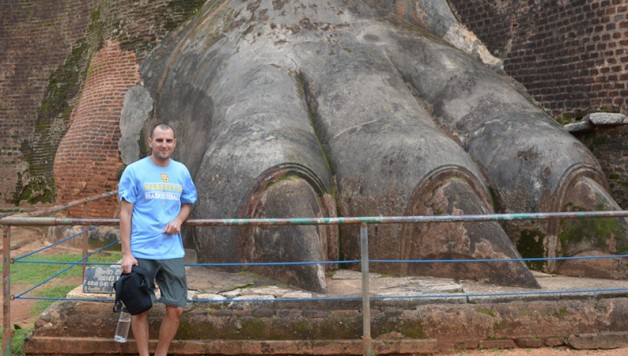 3 Interesting Ways To See The World
The world is a huge place; there's so much of it to see. In this piece, I reveal some of the best ways to see the world:
Backpack Across A Continent
Backpacking has long been a cheap and exciting way to see the world. Typically, people go backpacking when they're on a gap year and want to get some serious traveling done. Of course, there are many different places you can visit; my advice is to travel through a continent. Backpacking across Europe is seen as a very popular route for many travelers. Going from France, all the way through Germany, Belgium, Austria and Italy is a favored idea. You travel around by bus, train, or any other transport means. Staying in hostels means you save money and meet other people like you. Backpacking is great because it's the best way to take in so many different cultures. You'll see so much on your journey, and learn some amazing new things. It gives you a great appreciation for other countries in the world, and how other cultures live. Easily the best way to see the world if you have lots of time on your hands.
Go On A Cruise
Cruises are great because they offer you a relaxing way to see parts of the world you've never seen before. Most of the time, we see things on land. We experience countries by roaming around busy towns and cities. Rarely do we get to see a country from the ocean perspective. A cruise will give you a different view on the world, and you'll see so much natural beauty. There are loads of cruise lines all over the planet that will take you to cool and exciting places. My advice is to read a cruise magazine and find the perfect place for you to visit. Going on a cruise will offer you a unique chance of seeing the world. Plus, they're packed full of exciting things and events, so you'll never get bored!
Work Abroad
One thing that gets in the way of a lot of plans is work. People want to travel, but work stops them from going away for long periods. The answer to this is simple; work abroad. Leave your job and start work in a new country! It seems crazy, but it's a great way to see more of the world. There's so much out there, and you won't see any of it behind your office desk. Working abroad also lets you become immersed in foreign cultures. You see and experience things that you wouldn't on a regular holiday. Spending lots of time in a different country helps you see things in a different light; it's amazing. My top advice is to get a job that allows you to travel around. For example, some companies will have branches in different countries. So, you may be moved around every year or so to a different branch. Or, take the simple route and become a flight attendant! Then, you can see so many places and travel for a living.
All three of these ideas are great if you want to see more of the world. So, get out there and starting seeing what this planet has to offer!