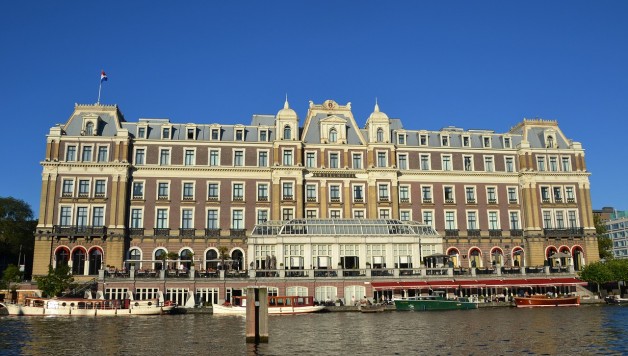 10 Booking Tips & Tricks to Score a Hotel on a Budget While Traveling  
People tend to travel for a number of different reasons such as to visit friends and family, to enjoy a holiday, or even for business. In many cases, one of the things that you will need to do is ensure you have suitable accommodation booked. For most people, this means finding accommodation that is conveniently located, offers a range of amenities, provides a comfortable base, but is also affordable. In order to enjoy these benefits, you don't have to shell out a fortune these days, as there are plenty of ways to make savings. There are many hotels that you can turn to in order to enjoy comfort, amenities, and convenience at a great price. Online hotel bookings have become hugely popular across the UK over recent years because of the choice, comfort, and affordability offered to customers. In addition, you can head to top providers like Premier Inn, which are well known for their online discount vouchers and amazing service, which means even greater value for money.
In short, whatever your reason for travelling the likelihood is that you will want to enjoy the comfort of a decent hotel without having to spend a fortune. Fortunately, there are a number of tips and tricks that can help you to secure a good hotel on a budget when you are on your travels.
Key tips that can help
If you want to secure a good hotel at a great price when you are travelling, make sure you consider these valuable tips and tricks to boost your chances of success:
Check deals and offers on the hotel site: If you have a particular hotel in mind, make sure you keep an eye on the special deals and offers available on the site. Most hotels have an offers section where they provide details of special deals and rates. If you are flexible about your travel date, this is even better as you have more of a chance to take up one of these offers.
Use a discount voucher site: The use of online discount voucher codes has become hugely popular these days and provides consumers with a great way of making savings on a variety of products and services. This includes making savings on the price of hotel accommodation so make sure you check sites such as VoucherBin to help you get the perfect hotel at a knock down price.
Make sure you compare: In order to try and get the best deals, you need to ensure you compare hotel prices. There are various comparison sites out there that will enable you to do this with speed and ease so take some time to go on these. Simply put in the information requested such as your travel dates and destination and you will be able to compare deals and prices at a glance.
Try to be flexible with your dates: You should bear in mind that the cost of hotel accommodation varies based on not only the time of year you travel but also on the days that you stay. If you can be flexible with your dates and days, you could secure great savings. For example, if you plan to go away for a few days break, try to go mid-week and avoid weekends because this could make a big difference to the overall price.
Are you hesitant to parade your dog? Don't worry; you are not the only one. So before you leave your home, plan ahead and make reservations, even for your dog. Inform the pet friendly hotel, and give some details about your pet so they can make preparations ahead of your arrival.
Book a last minute hotel deal: Another great way to secure a great deal on your hotel while travelling is to book a last minute deal. Many hotels drop the cost of their rooms closer to the date in order to encourage bookings rather than risking the rooms being left empty. So, you could score a great deal by leaving your accommodation booking until just before you are due to travel.
Opt for a bundle deal: Often, bundling travel services can help to cut the cost of your accommodation. For instance, if you are planning to fly to your destination opt for a joint flight and hotel booking to help cut costs.
Look into rewards programs: Many hotels these days offer rewards programs where you can earn points and make savings on future stays. Therefore, if you plan to travel in the future, join up to one of these programs and start earning points.
Sign up to the hotel newsletter: It is well worth considering signing up to the hotel newsletter if one is available. This will enable you to stay up to date with news and offers but will also give you exclusive access to special deals.
Check what the hotel offers: Paying a lower price for a hotel that charges for things such as parking and breakfast can often work out more expensive than paying a higher price for a hotel that provides parking and breakfast free of charge. Therefore, check what the hotel actually offers to try and get the best value for money.
Think about your location: Booking a 4 star hotel right in a town centre will be far more costly than booking one just outside the centre of town. Therefore, try and opt for a location that is convenient but not in the most expensive areas.
These tips are all designed to help you secure the best price on your hotel accommodation when you are on your travels.