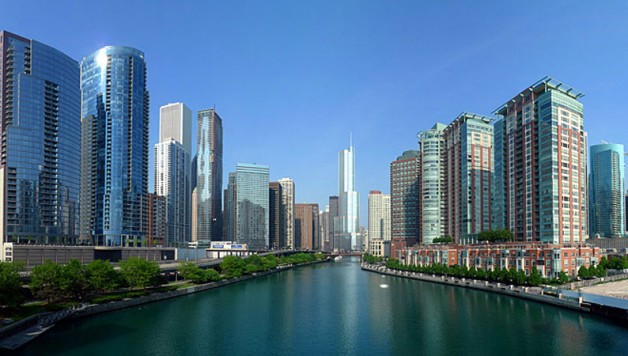 Weekend City Break: Chicago, Illinois
If you only had a weekend to spend in Chicago, what would be on your list of things to see and do? If you're not sure, you may need a plan so you aren't running ragged the whole time!  Whether it's museums, music, architecture or art, Chicago is a fun city and you can cover some major ground in a weekend. But you will be craving more of the city by the end, so you'll be back.
One of the best deals of the city is the free Chicago Greeter program. A local volunteer will take up to six people (more if it is one family) on a tour of whatever is of interest. Greeter visits are customized based on your choice of neighborhoods, language and interests.
There are over 200 enthusiastic volunteers waiting to share their expertise and passion about the city and more than 40 themes to choose from including antiques, churches, public art and the zoo. Can you believe this stuff is free?
Reservations can be made as much as a week in advance (877-244-2246 or www.chicagogreeter.com). If that's too much trouble, visit the Chicago Cultural Center (78 E. Washington St., 312-744-6630), and see if an InstaGreeter is available. You can get a one-hour free tour of the downtown area, which is a great get-acquainted-with-the-city tour.
Chicago has one of the most unmistakable skylines in the world and a great way to see it is by boat. The city offers various architecture cruises, including boat tours by Chicago Line Cruises. As the birthplace of the skyscraper, Chicago has influenced and embodied the state-of-the-art in high-rise design and modern architecture, and virtually every major architect has a signature building there.
Speaking of iconic architecture, Chicago is home to three of the world's tallest buildings, Willis Tower (formerly called Sears Tower, also home of Skydeck Chicago), the AON Center and John Hancock. Willis and Hancock are both included in Chicago CityPASS, which is a booklet of admission tickets to the top 5 attractions in the city.
Chicago must like boasting the world's "largest, tallest and biggest" because it is also home to the world's largest municipal building, the Harold Washington Library Center (with two million books); and the world's largest indoor marine mammal pavilion, the Shedd Aquarium.  Shedd Aquarium is another Chicago CityPASS offering.
Depending on where your hotel is, it would be fun to walk to the Lookingglass Theatre  Company to see a show. The theatre is located in the historic Water Tower Water Works building in the Magnificent Mile on Michigan Avenue. Lookingglass produces 3-4 shows each year, and usually performs Tuesday through Sunday. Their original shows also tour the country extensively. Lookingglass is known for literary adaptations, usually employing visual metaphor, which might mean anything from circus arts, acrobatics and dance/movement to lush design elements (the company's ensemble includes several award-winning scenic, costume, lighting and sound designers).
One last mention of a "world's greatest": the Art Institute of Chicago. It's ranked the number 1 Chicago attraction by Trip Advisor. The Art Institute of Chicago is one of the world's great art museums, with collections dating from 3,000 B.C. through the present, including famous French Impressionist paintings and drawings; fine and decorative arts from America, Europe, Africa, Asia and Latin America; photography, textiles and architectural works.
AUTHOR BIO
Melissa Davidson works for CityPASS. With the Chicago CityPASS you can see some of the top attractions in Chicago for less. Plan your visit to Chicago with CityPASS!