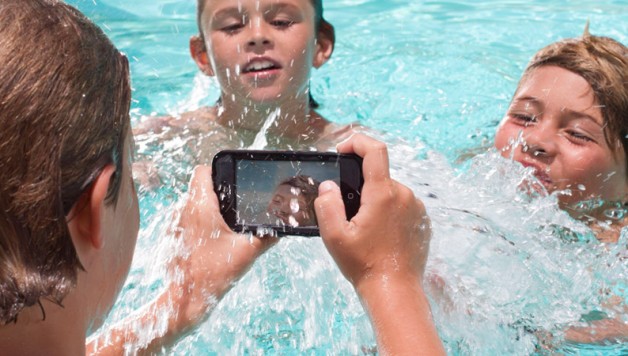 The Best Smartphones for Travel
The world is obsessed with smartphones now, and for good reason. Whether you are working, socializing or traveling, it is your trusty companion that can help you to update social media, interact with colleagues and plan travel. The exponential rise of apps has made them supremely useful but with the various different offerings you need to know which device to use. Here we go global and dig to see which smartphone you should use during travel.
They are indispensable to our lives and the market is the most competitive in the world. So, when you are on the road which phone can keep you entertained, in touch with people and able to do work? Here is a top five:
BlackBerry Z10
As the landscape of the Canadian company continues to change on a seemingly daily basis, it can be easy to forget their first foray into touchscreen smartphones. This effort was created as the company looked to turn around the fortunes and the hardware is great while the brilliant BlackBerry 10 software is a joy to use. The ability to replace your battery is important for travelers and its reliability makes the device a contender. Apps are the blemish to this but the camera is great and the credentials for business make it a must consider for anyone traveling for a professional purpose.
HTC One
One of the most popular smartphones of 2013, the HTC One is a great options during travel. Whilst it doesn't have a replaceable battery which can be a pain when checking maps and using apps, you can watch things like Netflix and play games in a journey or at the hotel with a crisp screen. Android is known for having a whole host of travel apps and this is a big plus, while Zoe is an incredible feature which allows you to take three second videos that become a highlight reel of any and every trip you take.
Nokia Lumia 920
While Windows Phones are lagging behind the market leaders of Apple and Android, the 920 from Nokia is still worth representing as a travel smartphone. The calls are clear, the maps with their satellite views are great and the software is sharp. Again, there is no chance to replace the battery but you shouldn't rule this out to be your global smartphone.
Apple iPhone 5
Without a doubt, Apple still tops the market when it comes to apps and this is no difference within the world of travel. When it comes to business, the company have been making huge strides to market the phone more for people on the job and the design, easy engagement and awesome built-in apps give it a non-stop feature feel perfect for being at home or in travel. For personal travel, the latest model is still purposeful and powerful to be your ideal friend when on the road or in foreign lands.
Samsung Galaxy S4
This phone is marketed as a 'life companion' and at this point that's what every device should be. The idea that life is richer, more fun and simpler because of a smartphone is what needs to underline every development. With a slim body and a wide HD screen the design puts it off to a great start. The dual-mode LTE has helped travel while you can also get travel assistance on the road. A speedy processor with a solid camera, this Android smartphone should be in the mix.
These are the best smartphones on the market for travel and, as a whole, they are really shaking up the travel market. They are ideal for making the most of your trips and some apps are helping create journals so it's the right time to be considering whether you have the right smartphone. Happy searching (and travels)!