Exploring Turkey: Top Five Tourist Attractions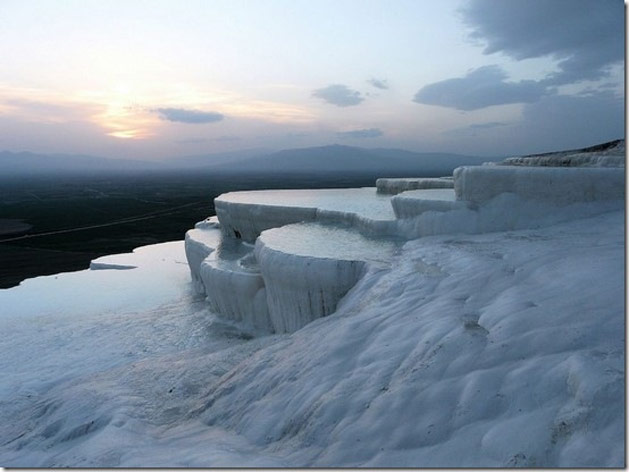 It's difficult to choose just five tourist attractions, especially considering Turkey is full to the brim of sights and sounds that inspire, intrigue and amaze. However, if you're planning a trip to this diverse country – whether you're looking at cheap flights to Antalya or package deals to Olu Deniz – you should give these five attractions some consideration.
Ephesus 
Arguably the most renowned of Turkey's ancient ruins, Ephesus is the site of an ancient city that is home to one of the Seven Wonders of the Ancient World – the Temple of Artemis – as well as various other ruins, including the Library of Celsus and the Great Theater. It can get incredibly busy, so the earlier you head to the ruins, the better.
Pamukkale 
Translating to English as 'cotton castle', it's no wonder Pamukkale is an incredibly beautiful and awe-inspiring tourist attraction in the west of Turkey. The striking white terraces are made from sedimentary rock, with hot springs providing therapeutic, mineral-rich bathing opportunities for all.
Cappadocia
This geological phenomenon offers a perfect opportunity to enjoy the natural world at its finest. Head to the town of Goreme, where you can experience these weird rock formation and fairytale-esque chimneys, first hand.
Bodrum Castle 
Situated in the harbour overlooking the resort, Bodrum Castle isn't just turrets and dungeons. It's also home to the Museum of Underwater Archaeology, which is well worth stopping by, too.
Mount Nemrut 
Located in south-eastern Turkey, Mount Nemrut is a 7000ft mountain with some impressive stone sculptures at the summit, including various Greek and Persian Gods. While these are a sight to see regardless, heading for the mountaintop to enjoy the sunset is well worth the trip.
Whatever your reasons for heading to Turkey, take some time to enjoy the sights away from its beaches and enjoy a well-rounded, well-deserved break.
Author: Jeremy Koops