A Run-In with Donavon Frankenreiter in Surfers Paradise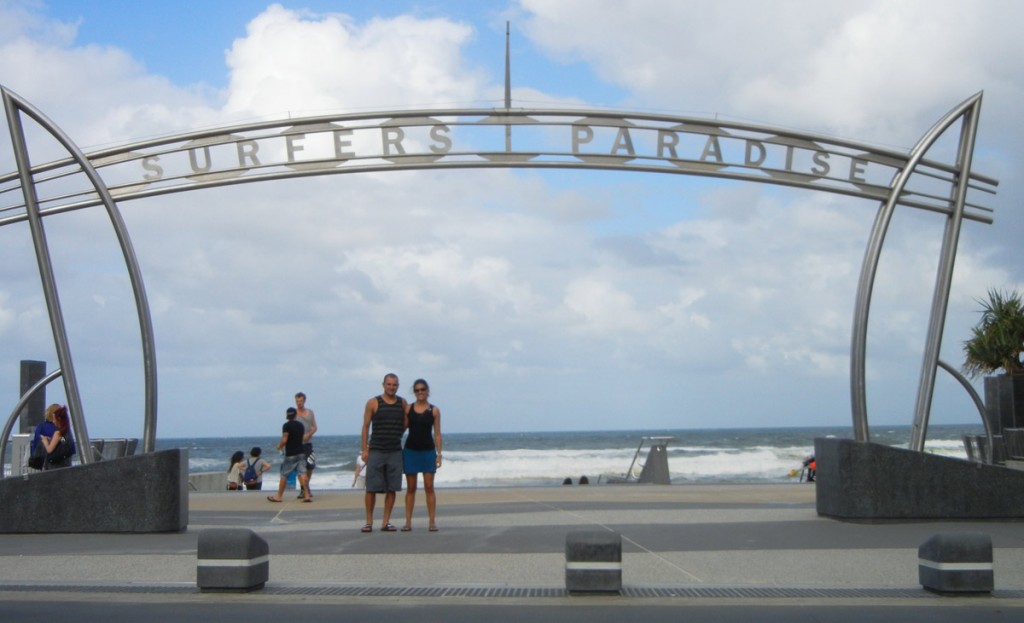 With a few days to explore Gold Coast, we started with a walk from Broadbeach to Surfers Paradise, about 5km. The first thing I noticed was there was no surfers. At all. Disappointing. I later learned they are all at the points – Currumbin, Burleigh Heads, Snapper Rocks – where the better surf and competitions are.
Surfers Paradise has great pedestrian malls, shopping centers, sidewalk cafes and restaurants. We mostly just looked around since shopping and tourist restaurants are not in our budget, but it was still a fun area. We decided to splurge one night while we are here, so we bought passes to a club crawl – a hosted tour of 5 bars and clubs that includes drinks and VIP entry. We negotiated two for one passes, which was exciting. The key was to go on a less popular night (we picked Wednesday), let the guy finish his whole sales pitch, hesitate some more, and see how good of deal he was willing to give us. The more we hesitated, the better the deal he pitched us.
The Pub Crawl
So we met the club crawl the next night at the first bar, Strike Bowling Bar, at 5pm. We joined groups of bachelor parties (buck parties here) and other tourists. Each time you bowl a strike you get a free shot ticket, we are told at the door, and Dan manages to supply us and the group of Germans we meet with a round.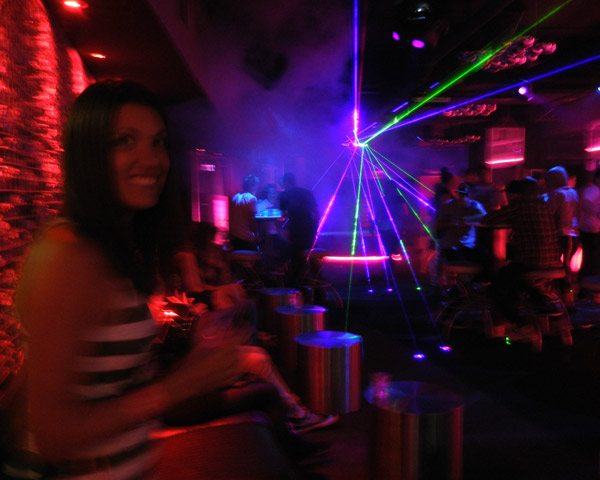 The next stop is Blush, a true nightclub with low lights, a DJ behind a pounding sound system, and expensive weak drinks. The atmosphere might have been better if it wasn't 7pm and the only patrons with the 100 or so of us from the tour. Pizza Hut was served, the only highlight of that place.
The third bar was Melba's, a large pub with tables, a patio, and a very tropical ambiance, much more our style. We split a small pitcher of beer for $10, much more in our price range. There was Australian Football on TV, so I got a chance to teach Dan what I know from playing with the Minnesota Freeze last spring.
We hear shouts from the guides, and follow them to Vanity, another nightclub. The tour mentioned party games, and the first one is kicked off soon after we get to this fourth stop. The game is a dance contest. The playlist is 30 seconds or so of every song we hate: Macarena, YMCA, Cotton Eye Joe, Gangnam Style – you get the idea. We did not participate and decided we were the oldest ones at the club. The last stop was Sin City, a "Vegas-style" nightclub which looked just like the others
Donavon Frankenreiter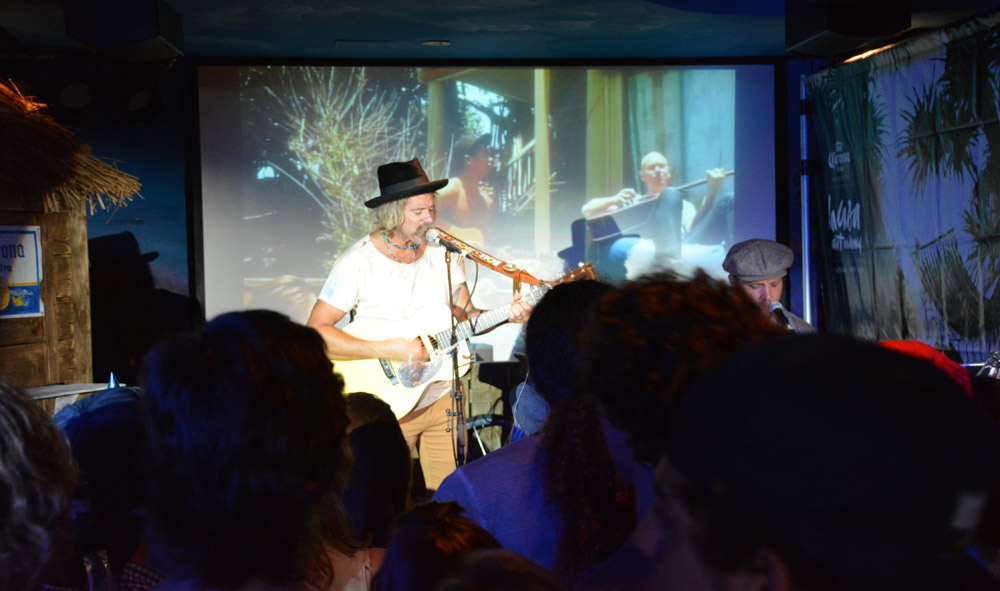 The club scene at Surfers Paradise is worth seeing, but not great for budget travelers like us, even with the club crawl. One the plus side, we noticed a concert poster for Donavon Frankenreiter for Friday at Melba's. I love his music, plus its free. So Friday we went back to Melba's. We waited around and drank Coronas with other fans, including a group from Japan that we talked to for a little while. They knew every one of his songs. Donavon went on around 7 with "Make Your Mine" from an early album. After that, he asks the crowd, "What do you want to hear?" He said the whole show is all about us (the crowd), and he was serious. After each song, he asked, "What's next?" and picked a song from the titles shouted. He handed out bottle of Coronas occasionally, and even brought a fan on stage during two different songs and had them sing the chorus.
After the show, he stuck around and signed things and took pictures with the mob of fans. (We didn't push our way through.) Donavon was a great performer and it was a great show.