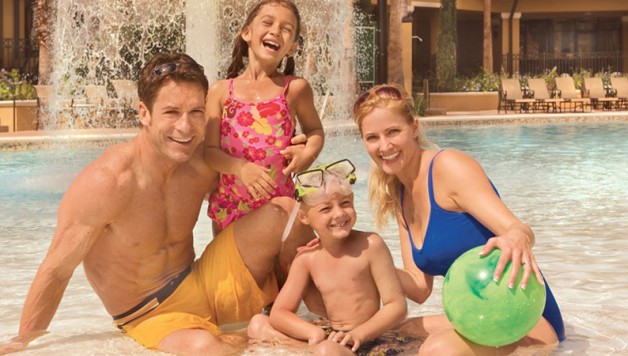 Best Hotels to Stay at in Orlando NOT in Disney World
Sunny Orlando is America's most-visited city, welcoming over 50 million tourists in every year since 2009. It should come as no surprise then that the Central Florida city also houses the most hotels of any American city.  So where should future visitors begin their search for the perfect accommodations and amenities? Avoid feeling overwhelmed when booking your next stay in "The City Beautiful" and consider these premier Orlando vacation destinations.
The Best for Families: Floridays Resort Orlando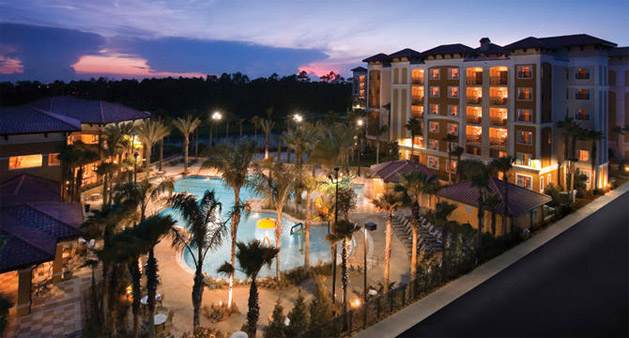 The majority of Orlando's tourists are families who plan on visiting Mickey and his pals at Disney World or one of the other family-oriented attractions. Floridays offers a family-focused resort experience at a fraction of the price of the Disney-operated properties. Guests at Floridays live the lavish lifestyle in the condominium-styled luxury suites, each complete with a full kitchen, two bathrooms, jacuzzi tubs, and other amenities. Kids will not want to leave the waterjet "playscape" wading pool, and older guests can enjoy a full-size pool and the poolside bar and grill. Parents should book with confidence, as TripAdvisor honored Floridays as the #1 Family Hotel in the U.S. and #5 Family Hotel in the world.
The Best for Couples: Ritz-Carlton Orlando Grande Lakes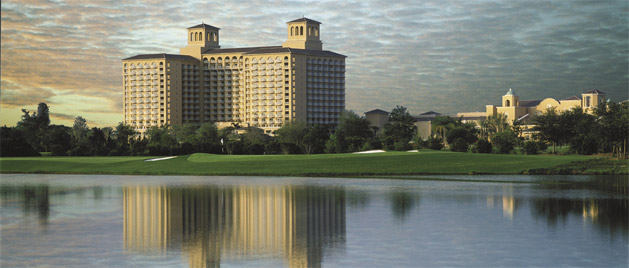 Inspired by the grand Italian palazzos, the Ritz-Carlton at Grande Lakes lives up to the company's reputation as a global leader in luxury hotels. With amenities like marble baths and private balconies overlooking luscious gardens and picturesque lake views, it is no wonder that the Ritz-Carlton is Orlando's leading destination for couples looking for a romantic vacation getaway. Guests can bask in opulence and tranquility in one of 40 treatment rooms in the 40,000 sq. ft. spa, or they can receive their spa treatments in an elegant poolside cabana. The hotel's 18-hole golf course was designed by tour professional and golf icon Greg Norman. And for the adventurous, the hotel offers eco-tours of Shingle Creek, which serves as entry to the Florida Everglades.
The Best for Business: Florida Hotel and Conference Center

Orlando is one of the busiest hosts for business conventions and conferences in the country. The Florida Hotel and Conference Center should serve as the headquarters for any visiting business person. The hotel is conveniently located just minutes from Orlando International Airport and the Orange County Convention Center. The 50,000 sq. ft. conference center can be divided to fit any type of business gathering, catering to small groups or conventions as large as 1,200 people. The conference center is fitted with cutting edge audio-visual systems and technicians are on hand to ensure your next meeting is a success. Of course no vacation should be strictly business and no pleasure, so the hotel has partnered with Select Massages to offer top-of-the-line spa services. The hotel's suites house separate rooms for entertaining clients or guests, with casual seating and dining areas, a wet bar, and private balcony. There's a Starbucks in the hotel's lobby in case guests need a pick-me-up after a long night.
If you are visiting America you can apply for US visa waiver.