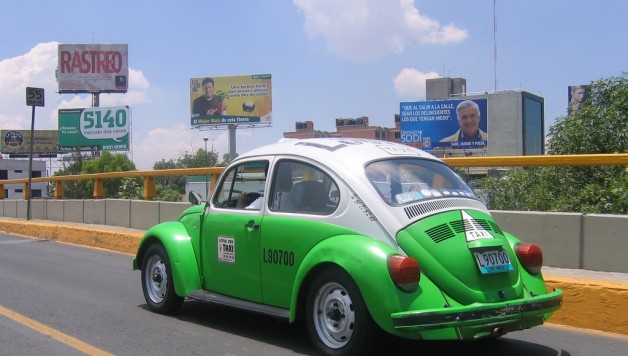 Down Mexico Way: the Unmissable Highlights of a Fascinating Country
Travel is always a pleasure and exploring a new country at your own pace is one of the best things about the back-packing lifestyle. Mexico is one destination that offers a wealth of sightseeing attractions and activities – that is if you can tear yourself away from those idyllic beaches.
Once you've arrived in this sun-drenched country you'll find that your funds will stretch a lot further, meaning you'll be able to explore a lot more of Mexico at very little cost!
Best time to visit
Millions of people take flights to Mexico every year and the peak season months, from mid-December to mid-April will mean higher prices. But travel outside of these dates and you'll find great value flights and accommodation; prices can be discounted by as much as 50% during the low season.
The weather will be hot and sunny all year round but the rainy season, from May through October, will mean some heavy afternoon showers. However, the rain isn't continuous, meaning you will be able to continue your sightseeing within only a few hours.
Combine culture and beaches
You're probably familiar with some aspects of the Mayan culture, but if you take a visit to ancient sites such as Chichen Itza, you'll be able to get up close to undoubtedly one of Mexico's most popular attractions.
The Chichen site includes the famous Kukulkan Pyramid, which has been named one of the new Seven Wonders of the World. Another Yucatan Peninsula attraction not to be missed is the magical cenotes, which are freshwater pools located in caves or in open air jungle settings. Of course if you're looking to relax in style, the Gulf Coast offers some of the most amazing beaches around, powder-soft white sands can be found at Cancun, Tulum and Cozumel.
Head to the city
Mexico City has to be seen to be believed, this vibrant and authentic capital will provide you with many unforgettable experiences. This immense urban centre can be confusing to first-time visitors.  Go with the flow and take in the highlights such as the Frida Kahlo museum, the majestic Palace of Fine Arts, and wrestling matches at the 17,000 seat Arena Mexico.
There are plenty of city markets to explore, where you can take it easy, wander and buy an inexpensive burrito, and maybe a little tequila to go with it. If it's nightlife you're after you then this city has something for everyone including sprawling nightclubs, authentic bars, and live music clubs; a copy of the latest Tiempo Libre will provide full listings.
Explore Puebla
A two hour drive from Mexico City will take you to the city of Puebla, home to the Cuexcomate volcano, which at 13 meters tall ranks as one of the smallest volcanoes in the world. You can actually walk up inside this volcano via a spiral staircase but this isn't the only interesting attraction in the city.
Puebla also offers a free range zoo with over 3000 animals, and the archaeological zone of nearby Cholula should not be missed. The Baroque masterpieces inside the stunning Rosario Chapel are certainly exquisite enough to warrant a visit, and for panoramic city views take a trip on the 80 meter high Star of Puebla, the largest big-wheel in Latin America.
These are just a few of the highlights that can be enjoyed on a leisurely backpacking trip around Mexico. There's much more to see and do in this fascinating country so research and plan your trip carefully to ensure you don't miss out on those hidden gems!