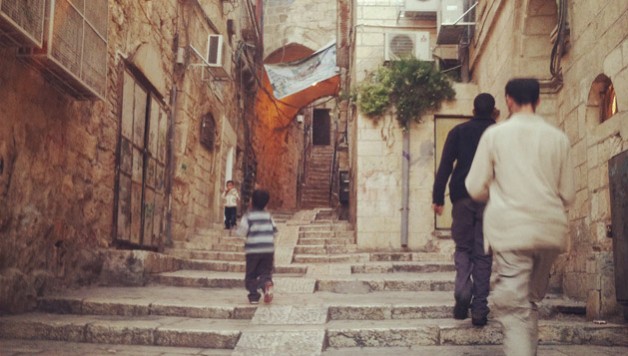 How to Keep Cool While Exploring the Marvels of the Middle East
The Middle East covers a vast expanse, from the wealthy sky scraper city of Abu Dhabi to the Egyptian Pyramids. There are amazing things to discover while visiting the modern wonder of Dubai, or exploring the ancient ruins of Israel, that it can be hard to fit everything into one itinerary.
Every holiday involves multiple attempts at closing your suitcase and navigating the confusing world of reasonably priced flights. However, from time spent in Asia and Thailand, I learnt that it's incredibly important to consider how you'll keep cool, especially in arid Middle Eastern climates.
So with that in mind, here are a few ingenious ways to keep cool in hot temperatures.
Eat Spicy Food
When you find out that spicy food causes the body to sweat without raising core temperature, it's no coincidence that some of the world's hottest climates are renowned for their spicy cuisine. The Middle East is a prime example, where rich and spicy flavours are easy to come by. Therefore, while hot food may be the last thing you crave in hot weather, it may be worthwhile avoiding cold options in favour of heat.
Opt for Luxury
This may seem obvious, but it's still worth a mention. While this is an expensive option, staying at a 5 star resort means you'll be greeted by air conditioning as you enter your room. (plus you can take a dip in the pool when you get too hot). Besides, if you're travelling through glamorous and opulent parts of the Middle East such as Dubai, it only seems right that you should stay in a luxurious hotel. After all, you may only be in this part of the world once, so you'll want to do it right.
Take a Siesta
The hottest time of the day is generally between noon and 3pm.Therefore, to keep cool, it's best to avoid being outdoors during these hours. Visit museums, indoor attractions or relax in a restaurant (or your hotel room) during the hottest hours of the day, and plan walking tours or trips to the beach during the cooler hours.
Pack a Hot Water Bottle
While you'd normally use this on a cold winter night, you can fill with ice cold water to stay cool on hot, humid evenings. Place the bottle on pulse points, such as wrists, to quickly reduce your temperature. To ensure you get the best night's sleep, place near your core to help maintain a reasonable temperature.