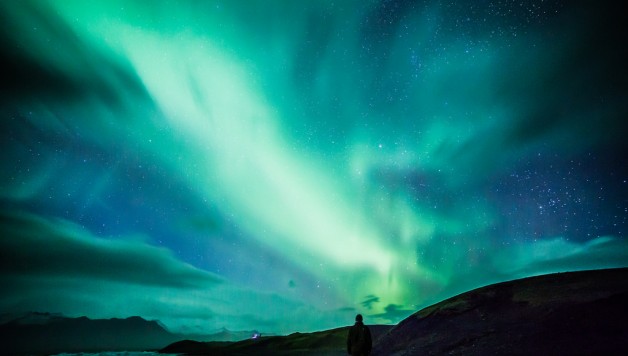 Awesome Reasons Why You Should Go To Finland This Winter
Going on holiday can be the perfect gift this Christmas. There's nothing better than a little getaway in the winter. One of the best places to visit this year is Finland. Want to know why? Then carry on reading!
Skiing
A lot of people choose to go on winter holidays because they want to ski somewhere. Well, Finland is arguably the greatest place to go on a ski holiday. There are many slopes available that are beautifully lit up when the sun goes down. You could also try your hand at cross country skiing if you want something less adrenaline fueled.
Northern Lights
One of the unique selling points of Finland is the Northern Lights. We've all heard of this; it's a magical phenomenon that takes place in the sky. Instead of a boring dark sky, for a short time it's transformed into a natural light show. Did you know that Finland is one of the best places for seeing the Northern Lights? You can get some of the greatest views and witness this majestic masterpiece. It's worth going to Finland for this reason alone; the sight is breathtaking.
Snow
A great reason to travel to Finland is because of its snowy climate in the winter. Everyone always dreams of a white Christmas, but we don't all get one! If you go to Finland, you can enjoy a snowy holiday season.  People tend to associate snow with cold weather, but as long as you prepare for the cold, you won't even notice it.  Dress warm, grow your beard out, and bring plenty of hats and gloves!  Also, it's worth noting that the snow in Finland is sheer perfection. It's like a combination of candy floss and velvet. Staring out your window at the snowy plains is enough to make you realize you made a great holiday choice.
Beautiful Landscapes
If there's one thing Finland is famous for it's the wonderful scenery and landscapes the country has to offer. See some beautiful mountains and luscious forests. There's a diversity of the landscapes in Finland; it's truly breathtaking. Also, it's a country famous for having more lakes than anywhere else in Europe. And my god, these lakes are gorgeous. It's the perfect place for anyone that likes to see beautiful nature and enjoy wandering outside.
Wonderful Hotels
Finland has a large range of lovely hotels and accommodation for you to stay in. You could opt for something traditional and homely like a wood cabin ski lodge. Or, go for comfort and relaxation by checking into the Ruissalo Spa. There's accommodation to suit anyone's needs, and they're all perfectly affordable. Of course, you could live a life of luxury and look for a top of the range five-star hotel if you want!
Santa Claus
If you're looking for a great family holiday, look no further than Finland at Christmas time. The country of Finland is home to the one and only Santa Claus. He lives in the northernmost area of Finland in a place called Lapland. Lapland is great for taking kids to visit Santa Claus and see the wonderful Santa Claus village. It will be a once in a lifetime experience for them, something they'll cherish during their childhood years. Plus, you get to see all the reindeer too!
Photo credit: Light Night Show via photopin (license)