Six Must-Dos in Sri Lanka
1. Go whale watching
Nearby whale migration routes have created a popular whale-watching industry. Most trips even claim a 95% chance of seeing a whale. Check out Dan's post about our experience whale watching.
2. Eat koththu roti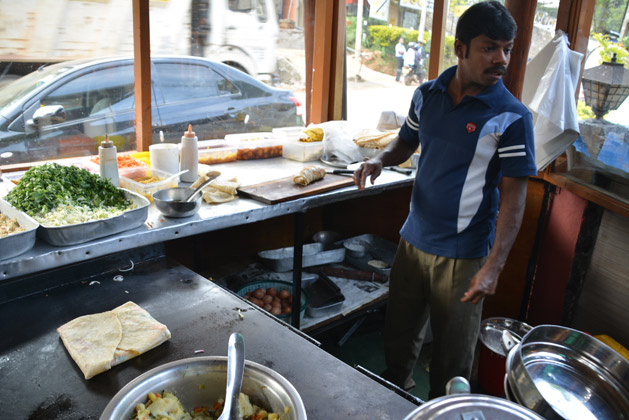 We enjoyed roti, a flat bread typically served with curries and dips, nearly daily in India and enjoyed it. When I ordered it at a roti hut in Sri Lanka I expected the same bread, but instead got a delicious platter of a pancake-type bread chopped up with tons of veggies, spices, and sauces. It tasted more like fried noodles and was incredibly rich. Some types of roti in Sri Lanka are wraps filled with meat, cheese or veggies, but go with koththu for a really unique dish.
3. Drink on the beach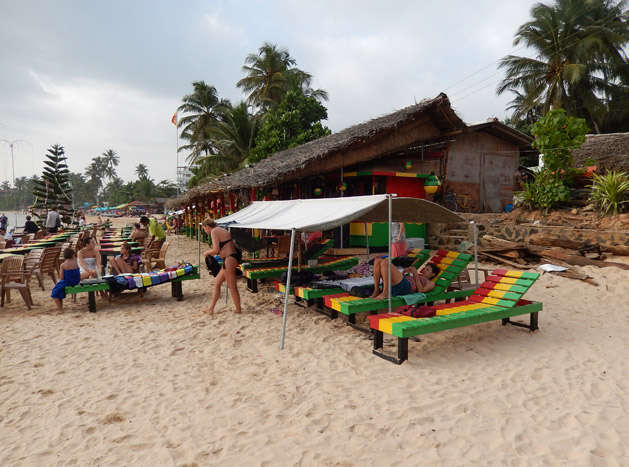 The end of our Sri Lanka tour brought us three wonderful days in Mirissa, a laid-back beach town on the Southern coast. Besides three whole nights in the same place, we also loved Mirissa itself.  Of course, when on any beach, a favorite pastime of ours is lounging at the cheapest beach shack we can find and having a few beers and tasty, fresh seafood. Our favorite was Nissan Hotel and Restaurant, with a cool reggae vibe and friendly owner/bartender.
4. Save the turtles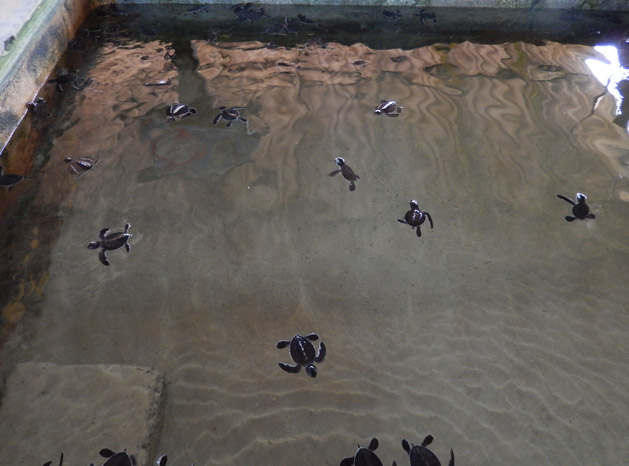 There are several turtle hatcheries along the coast, but the one we visited and recommend is Sea Turtle Sanctuary and Research Center in Kosgada. They have saved over 3.5 million turtles since 1978. Apparently, turtle shells, turtle meat, and turtle eggs are all valuable on the black market. Turtle eggs also are vulnerable to animal predators and careless tourists. The Sea Turtle Sanctuary pays locals for eggs they find, then they bury them in a protected area.  They keep the babies after they hatch for three days to build up enough swimming strength to increase their chances of survival, then release them into the sea. They also treat turtles that have been hurt, usually by boats, and release them once they are healed.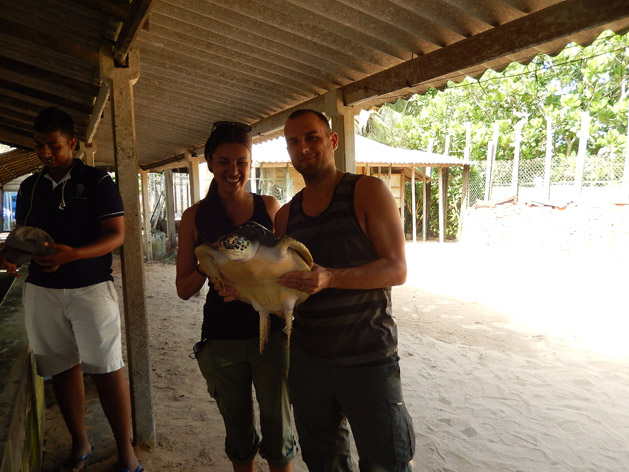 5. Experience Ceylon tea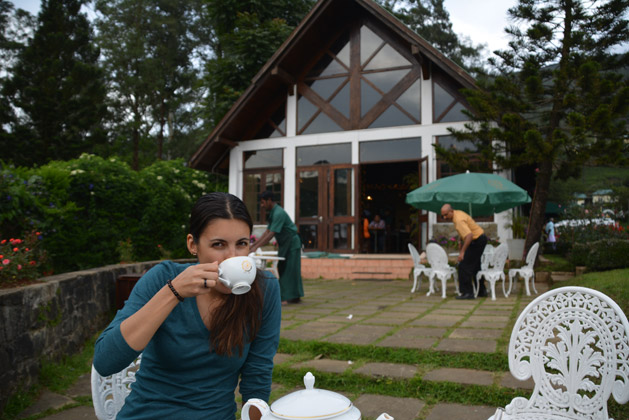 When the British ruled Sri Lanka, then known as Ceylon, they introduced tea trees. Now, the highland areas are covered in tea plantations, and tea is an important part of the economy. We drove through many of these plantations, and stopped for a tour and tasting at Mackwoods, one of the largest producers.  The landscape was beautiful, and the views from our hotel in Nuwara Eliya were a highlight of the trip.
6. See the Kandy Cultural Show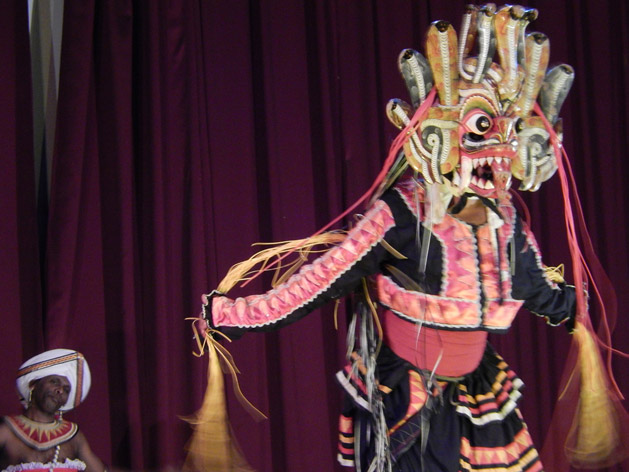 We didn't explore much of Kandy, Sri Lanka's second largest city, but we did get to see the Kandy Culture Show. Performers showcased traditional dances to the beat of their drums, and ended with an impressive fire dance. It was worth every bit of the 500 rupee entrance fee (about $9).