An Afternoon Cyclo Ride in Saigon, Vietnam
On our first day in in Ho Chi Minh City (formerly Saigon, which we learn is still used to refer to the city center area where we are staying), we are approached by a cyclo driver for a tour.  We've said no to these guys hundreds of times through Vietnam and other countries, but this guy is different; he has a magazine opened to an article about cyclo drivers that includes a full page photo of himself. We figure this means he is a great guide, and since its our first day in the city, we could use a little orientation.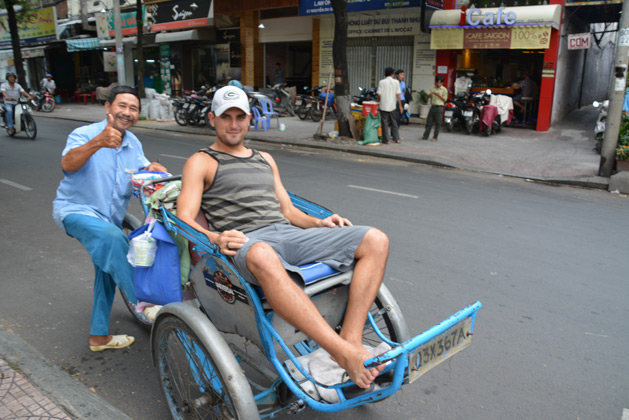 We say yes and agree to a price for a one hour tour of some historical buildings and the riverside area.  He pulls up his cyclo from around the corner and we realize the seat is much smaller than we thought – a one person seat to be exact.  He motions for Dan to sit first, and for me to sit on his lap, which requires balancing between not crushing his legs into the metal frame and tipping us forward out of the seat.  Its cozy.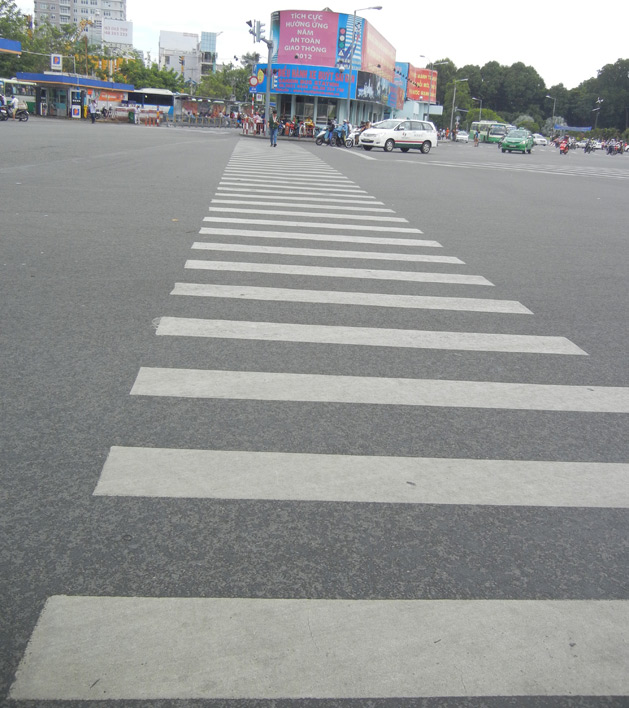 Besides the tiny seat, and the bit of guilt when this 50-year-old man has to get off the bike and push us over the small incline at some of the intersections (like the one pictured above), we enjoy seeing the Vietnamese Notre Dame and the post office, both built by the French during colonial times.  We look around the riverside area as well, where our driver shows us a bonsai garden where impressively pruned trees are entered into competitions.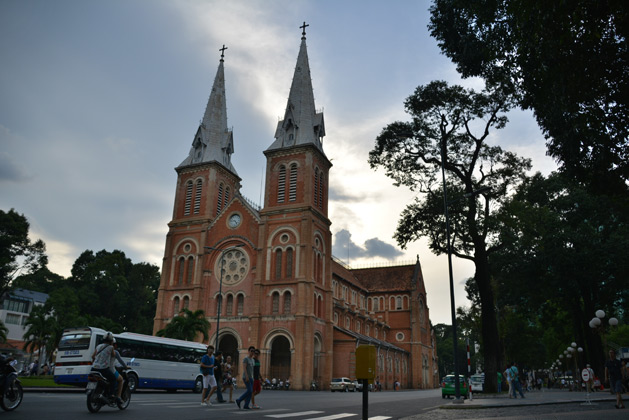 We are also taken to a lacquerware shop and given a tour of the hard working artists and their showroom.  This is an unadvertised stop where the driver presumably gets commission on anything we might buy, but at least the sales people aren't pushy.  We leave empty-handed of course, and when we get back to our hotel, its been about 1 1/2 hours.  Our driver argues that the price we agreed was per hour, not for the entire tour that was supposed to take one hour.  We should have expected this, and feel annoyed and a bit guilty, but refuse to pay more.  Just a warning to others, even drivers featured in local magazines can be greedy!