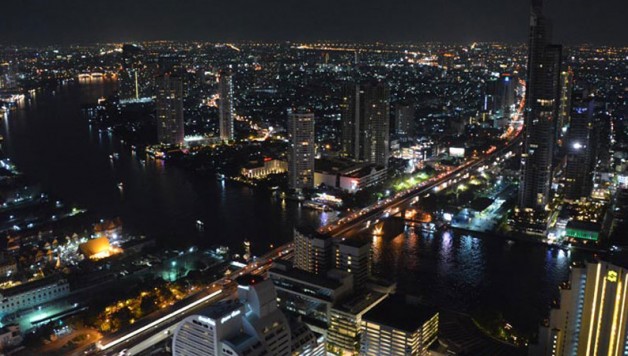 8 Things You (Probably) Never Knew About Thailand
Infamous as a location for British stag dos, religious pilgrimages and gap year travels, Thailand remains as popular as ever. Thailand may be home to some of the world's most luxurious hotels and even better weather, but, for many Europeans, Thailand remains somewhat of an enigma. In fact, many of us tourists know very little about Thailand's cultures and traditions. Here are some fascinating facts you probably never knew about Thailand:
1)    As most of us are aware, Thailand's capital city is Bangkok. This, however, is only half of the story and, in fact, is not wholly accurate. In fact, the locals often refer to it as Krung Thep Maha Nakho, but even this is not its full name. In fact, its full ceremonial name is Krungthepmahanakhon Amonrattanakosin Mahintharayutthaya Mahadilokphop Noppharatratchathaniburirom Udomratchaniwetmahasathan Amonphimanawatansathit Sakkathattiyawitsanukamprasit. Try pronouncing that to your mates at the pub.
2)    In addition, Bangkok is the world's most visited city and it will welcome over 16 million international visitors this year alone.
3)    Thailand's most famous festival involves 600 monkeys eating a variety of grilled sausages, fruit and ice creams in front of a temple. The Monkey Buffet Festival is attended by all the locals and, if you're into surrealism, this is the perfect place to be. The festival itself is to pay homage to the monkeys who attract thousands of tourists per year to the area.
4)    Thailand remains the only country in south-east Asia which has never been colonised by Europeans at any stage in its history and, even now, it is deemed to be a criminal offence to criticise the monarchy in any way.
5)    Thailand consists of 1,430 islands and many of these have been the setting for some of Hollywood's great films. If you visited 1 island per day it would take you just short of 4 years to really see all of what Thailand has to offer.
6)    Thailand remains the most popular destination in the world for UK gap year students.
7)    The now infamous 'bridge over the river Kwai' is in the town of Kanchanburi. Over the course of building the Burma-Siam railway, it is estimated that somewhere between 80,000-100,000 people died.
8)    Despite being notoriously friendly, parts of Thailand are still off-limits to British citizens. The Foreign Office still advises against all travel to the Preah Vihear temple area (Khaoi Pra Viharn in Thai) and the Ta Krabey/Ta Moan temple area, on the Thai-Cambodian border due to the possibilities of sporadic out breaks of fighting in and around the area. In addition to this, the Foreign Office also advices only essential travel to the provinces of Pattani, Yala, Narathiwat and Songkhla on the Thai-Malaysia border, due to the threat of terrorism.
So, there we have it, 8 amazing fact that you (probably) never knew about Thailand. If you're travelling over, make sure to incorporate all parts of the country and, when you're back, be sure to pass all of this knowledge on to your mates down at the pub.