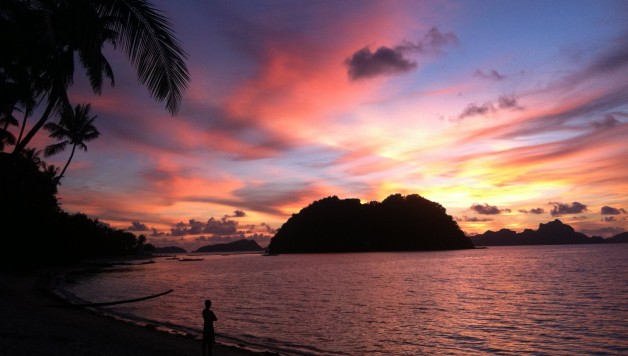 Top Tourist Attractions in the Philippines
A country consisting of more than 7,000 picturesque islands, planning your trip across the Philippines can get quite overwhelming. You can get lost over what to see and what to skip! Well, this is a place that truly cannot be covered in a lifetime. However, when you are here, it helps to ensure that you have seen the best locations which define the country. If you are looking to share your journey with your friends back home, Viber Out offers exciting calling rates that will keep you smiling! Here are some of the top tourist attractions you cannot miss.
1. Huma Island, Palawan
A much needed break from the crowded part of Philippines, the Huma Island is a small patch of green in the middle of the ocean and is a refuge that is filled with adventures and indulgence. While the stunning turquoise waters around the Palawan would have already mesmerized you, do also seek some tropical style escapes. The food here is mouth watering and so is the culture and music.
2. Camiguin
Referred to as the "Island Born of Fire", the Camiguin is an amazing landscape. Right in the middle of the ocean, this Island is bounded by several volcanic mountains. In fact, this is an island that earns the title of the most number of volcanoes for every square kilometer. Go on a trek to any of the beautiful mountains, including: Mount Uhay, Mount Vulcan, Mount Mambajao and Mount Hibok-Hibok.
3. Coron, Palawan
A natural heaven, it is one of the most recommended places to visit in the Philippines if you are an outdoor lover and nature enthusiast. Coron is a postcard perfect island and whichever direction you look, it can be enticing. The crystalline waters, towering limestone cliffs, white sand beaches and the perfect blend of greenery is delightful. You can also take a dive underwater to experience corals and wrecks.
4. Batanes
A dream destination, right in the middle of the Philippines, Batanes is surreal and sure is a slice of heaven. The region is famous for its distinct landscape that is marked by lofty cliffs, deep canyons, boulder lined shores and rolling hills. In addition to this are myriads of old stone houses that will keep the curious traveler on his feet. Whether you are traveling with your friends or with your partner, this destination can be tremendously fun.
5. El Nido, Palawan
Another amazing escape in Palawan, the El Nido offers a perfect semblance of pocket caves and turquoise beaches. The clear waters complimented by stunning inlets makes for the most beautiful seascape you may ever witness. This is even more than the stereotype beaches you would may have visited in the past. The steep limestone cliffs and the verdant jungle ensure that there's little opportunity for beach volley but a lot of pleasure in soul searching and falling in love.
While there are several other amazing destinations strewn across the Philippines, these are some which you cannot afford to miss.