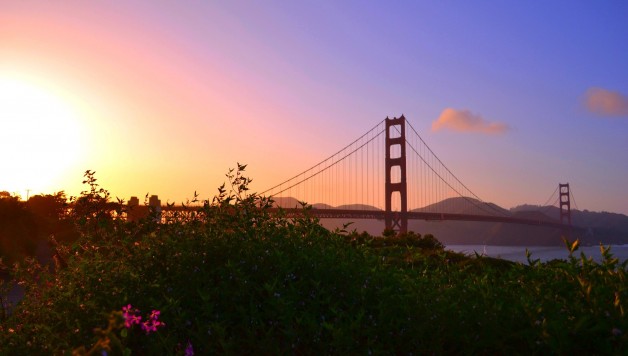 San Francisco's Best Outdoor Group Retreats
Aside from the City of Stars, Disneyland, and Yosemite National Park, the Bay Area is one of the most visited places in California.
In fact, about 26 million people visited San Francisco in 2018.
It's a great city with tons of activities that are perfect for traveling groups.
If you're planning a group tour in San Francisco, whether it's for a company team building, a family vacation, or a school trip, this guide will take you to the top four group activities in the city.
But first, let's talk about transportation. Where can you find charter tour bus or minibus rentals in San Francisco?
Transportation
Did you know that you can now rent buses for group tours online?
There's a marketplace on the internet that connects bus suppliers with event organizers, making the planning stage of your event a lot easier and more convenient.
Here, you can find a large network of bus partners that services North America, including San Francisco.
Depending on the type of tour you're planning, you can rent a school bus, coach bus, minibus, or mini coach bus for your trip to the Golden City.
SF Group Activities
Museums, parks, and shopping centers – here are four of the most popular places for group activities in San Francisco that you might want to visit during your tour:
1. Bay Area Discovery Museum
Where: 557 McReynolds Road, Sausalito, California
Why visit?
Even though it's not technically in San Francisco, the Bay Area Discovery Museum is still a cool place to visit, especially if you have kids. It's an interactive museum that makes STEM and art a fun experience for children ages 0 to 10. According to the museum, its mission is "to transform research into early learning experiences that inspire creative problem solving."
The Bay Area Discovery Museum is located just across the Golden Gate Bridge from San Francisco.
2. Exploratorium
Where: Pier 15, The Embarcadero, San Francisco, California
Why visit?
The Exploratorium is another museum in the Bay Area. It's a fifty-year-old "public learning laboratory exploring the world through science, art, and human perception." The Exploratorium creates interactive explore-for-yourself exhibits that provokes curiosity and inquiry so that visitors are inspired to learn more. It is open to both kids and adults, with special exhibits open for people over 18 years old every Thursday evening.
3. Golden Gate Park
Where: San Francisco, California
Why visit?
Golden Gate Park is located ten minutes from the Golden Gate Bridge. At 1,017 acres, it is among the 100 largest urban parks in the United States.
Every year, the park welcomes more than 13 million visitors who go here for its top attractions including:
California Academy of Sciences
The de Young Museum
Elk Glen Picnic Area
Garden of Shakespeare's Flowers
Golden Gate Park Botanical Garden
Golden Gate Park Carousel
Golden Gate Park Lakes
Holden Gate Park Aquarium
Japanese Tea Garden
Pioneer Log Cabin Picnic Area
Queen Wilhelmina Tulip Garden
4. Pier 39
Where: The Embarcadero, San Francisco, California
Why visit?
Pier 39 is a shopping center and tourist attraction in San Francisco that's located about 20 minutes from the Golden Gate Bridge.
Some of its top attractions include:
7D Experience
Aquarium of the Bay
Magowan's Infinite Mirror Maze
Pier 39 Marina
San Francisco Carousel
There are also restaurants and cafes in Pier 39, so you can spend an entire day here shopping, dining, and seeing its attractions.
Aside from these four destinations, you may also want to visit Chinatown, the Children's Creativity Museum, the California Academy of Sciences, and the Walt Disney Family Museum when you're in San Francisco.