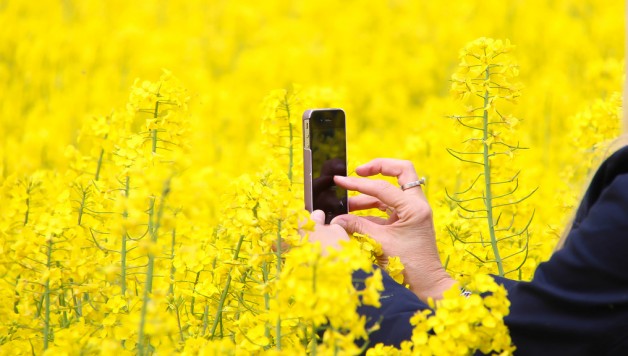 Must-Have Apps for Travel Photography
Pictures taken on your travels are priceless. This is even more the case if you are looking for how to make money while traveling the world.
They bring back warm memories of places visited weeks or years down the line. This means there is little room for error when snapping those special moments. You could be on a moving train and want to get a perfect shot of a magnificent building on the horizon, or you could have just a few seconds to grab a selfie with your favorite celeb in the background.  I spend so much of my time in Lightroom, and doing Lightroom tutorials see more, but it still helps to get the best shot up front.
Whatever the scenario high quality photo apps can help the experience. Let's take a look at some must-have apps below. All of them are available on the Apple and Google Android Stores.
Pro HDR
Pro HDR is the best app for you if you are looking to take sharp photos and capture amazing landscapes in virtually any level of light. So if you are on the train playing one of the new bingo sites for 2016 covered here, and look up and see a great shot outside, you can capture it in no time. The app works by combining dark and light exposure of an image and so can overcome the drawbacks of lighting conditions. When you compare the photos with snaps taken without the app it is easy to see why it is a favourite amongst those on their travels.
Snapseed
This is one of the best editing apps out there. When used to its capacity you will be able to transform your images from ordinary photographs to exquisite works of art. The editing options can be easily manipulates and you can edit specific regions of your pictures instead of having to commit changes to the entire picture. This means you can increase contrast on that green vegetation in a picture without affecting the main subjects in the picture. This app also features a straightening tool and several washes.
Photo Timer
Smartphones come with high quality front facing cameras these days. However, the main shooters at the back of the phones are always more powerful and capture better definition pictures. This means that taking pictures of yourself when no one is around to help is often hit and miss. With this app however, you can take your selfies with your main camera without any fuss. The app comes with a countdown that can be set to anything between 2 and 300 seconds, allowing you time to get in position before the flash goes off. The app features guide grids and an automatic flash.
Photo Collage
Do you want to combine pictures from your journey into one collage? Photo collage is the easiest app to use to create some stunning collage effects. It is loaded with different options, including various layouts for different picture types. It is a great way to convert your pictures into a story of your journey.
Over
With Over on your smartphone you can add text and images to your photos. This allows you to add captions or locations to whatever you are shooting. The app comes with a wide range of fonts and editing tools, which allow you to choose the opacity, colour and size of the fonts. You can also control where the text will appear on the picture.
With these apps installed the quality of your travel photographs and experience will improve immensely.