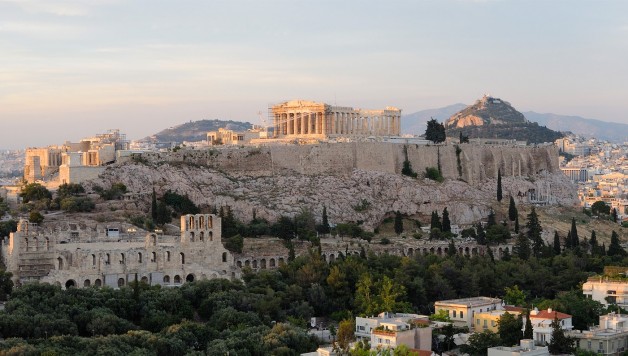 Greek For A Week: Top Places To See In Greece
Greece remains one of the top holiday destinations in Europe due to its sunny beaches, ancient culture, whitewashed villages and delicious cuisine. Whether you're looking for history or vibrant nightlife, Greece has it all. If you're planning a trip to this beautiful country, here are some of the top places you should consider going.
Athens
The nation's bustling capital is often viewed as the birthplace of democracy and Western civilization. Its home to many ancient buildings including the Parthenon, the Acropolis and the Ancient Agora. On top of this, it has a roaring nightlife and a rich shopping culture. To get around you'll need to take the Athens metro or book a taxi service such as booktaxiathens – the city is huge and there's no way of seeing it all by foot. Ensure you spend enough time here to take in all the sights.
Thessaloniki
Greece's second largest city, Thessaloniki, has long been a melting pot of cultures. You'll find Byzantine walls and Turkish baths and cuisines of all cultures. The city is home to a multitude of bars from old tavernas to huge nightclubs. It's also been known to host multiple festivals. There are galleries to soak up the city's culture. You've also got the beach on your doorstep for when you want to do nothing but sunbathe. It's suited to adventures of all kinds.
Crete
The biggest of Greece's islands, Crete offers stunning landscapes and coastlines as well a bustling seaside towns and villages full of restaurants and night entertainment. You can tour the local olive farms or drink at one of the local coffee bars and get a feel for the island's culture. Crete is also home to the remains of Europe's oldest city Knossus, from where the legend of the minotaur comes from.
Meteora
Few places are as picturesque as Meteora. Here you'll find huge cliffs with monasteries perched atop them. Isolated from the rest of civilisation, this peaceful and mystical place became settled by monks in the 14th Century escaping religious persecution. The phenomenal views make it the perfect place for practicing one's photography. Located in mainland Greece, you can stay in the nearby villages of Kalambaka and Kastraki or make it an excursion from Zagori.
Delphi
One of Greece's most popular archaeological sites, Delphi is two and a half hours from Athens and was revered by the Ancient Greeks as the centre of the world. It's most famous monument is the Temple of Apollo, an old pilgrimage spot for the Ancient Greeks. A theatre and hippodrome can also be found here – relics of the ancient Pythian games. Those interested in their Greek history should make this site a high priority. Alongside Athens' Acropolis, it's one of the few remainders left of a civilisation that once ruled the world. It's location on scenic slopes of Mount Parnassus makes it all the more awe-inspiring and is a great spot for simply taking the views.