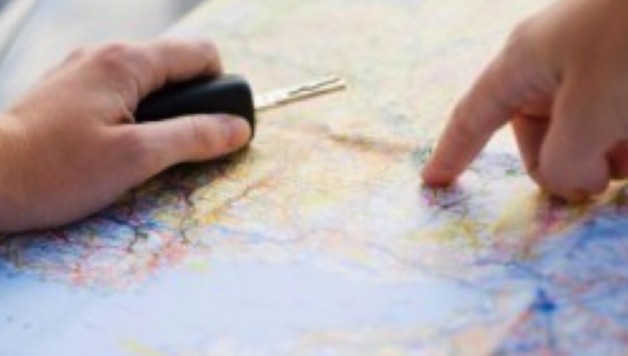 Route 66's Most Unusual Attractions
When driving along Route 66 you are bound to see some bizarre sights. Whether it is a row of Cadillacs all sticking out of the ground or an oversized ketchup bottle at the top of a water tower, they promise to be weird and wacky. So, in case you have a habit of daydreaming, here is a guide to the things it is worth keeping your eyes peeled for along this most iconic of American highways.
The Cadillac Ranch
Situated not far from Amarillo in Texas a whole row of Cadillacs have been buried in the desert so just their back ends stick out. Then a number of colourful spray paints were applied to give them a psychedelic finish. And what is more, you can even grab a can yourself and add to the ever changing patterns on this most unusual of sights. It was originally created in 1974 when a local art collective called Ant Farm decided to position the vehicles at the same angle as the Great Pyramid at Giza. Other than a slight change of location in 1997 when it was decided they should be moved further away from the city, they have been there ever since.
The Blue Whale
Also a product of the 1970s is the Blue Whale in Catoosa, Oklahoma. This huge open-mouthed structure of a whale was created by Hugh Davis as an anniversary gift for his wife Zelta. She had collected whale figurines for years, so he believed this would be an appropriate present. Complete with a water slide the whale was positioned alongside a pond, which became a popular swimming spot. You can no longer take a dip, but it is still a great place to visit, especially if your anniversary coincides with your Route 66 trip.
Brooks Catsup Bottle Water Tower
In 1949 it was decided that what a 170 ft water tower in Collinsville, Illinois really needed was for a large condiment bottle to be built on top of it. What came about was the Brooks Catsup Bottle Water Tower, making an interesting place to stop on your drive. By 1995 the oversized ketchup bottle was looking a bit tired and there were plans for it to be demolished, but a group of local people gathered together and saved it. Not only did they prevent it from being knocked down but they also had it renovated. Today it is as shiny and tomato-hued as ever.
Gemini Giant Statue
What appears to be a 30 ft tall fibreglass statue of a welder welcoming you to Wilmington, Illinois is actually a representation of an astronaut. The Gemini Giant is just one of a number of Muffler Men that were built throughout the US in the 1960s. These sculptures acted as ads for various products and services and this one in particular highlighted NASA's second manned spaceflight programme, which was called Gemini. As well as the helmet resembling something worn by a modern-day welder, the giant has a rocket ship in his hands.
Totem Pole Park
The Totem Pole Park at Foyil, Oklahoma is the work of just one man who built Native American totem poles on the site between 1937 and 1961. Ed Galloway's creative landmarks are all made out of stone, concrete and wood, with paint added to decorate them with traditional motifs. As well as being visually stunning, the park is Oklahoma's largest space for folk art.