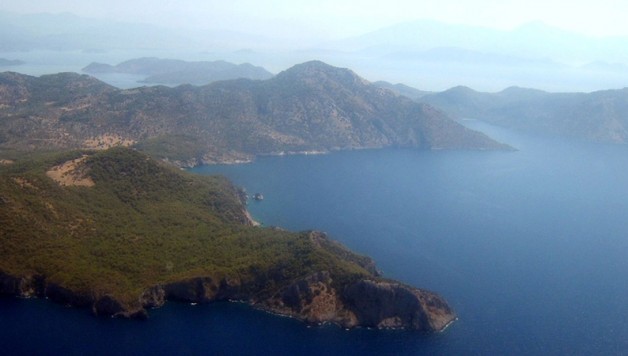 Holidays in Dalaman: A Quick Guide
Finding cheap flights to Dalaman is easy – there's plenty to be had at flythomascook that will leave your pursestrings less tight than you'd expect. It's where to base yourself once you're there that can be the difficult part of planning your Dalaman break. With so many quaint resorts to choose from, interspersed with more vibrant hubs of activity, having an idea of what resorts there are and who they appeal to will help you in your quest for the perfect Turkish break.
The Turquoise Coast has long been a popular haunt with British holidaymakers – the beaches, the pristine waters, the weather – it all contributes to the well-rounded region that the Dalaman is. Here's a quick breakdown of some of the popular resorts that you will have the fortune of choosing from, so that once you have your flights sorted, you'll have a better idea about where to stay.
Marmaris
This bustling epicentre of activity is a popular choice for families with children who are looking for vibrancy and liveliness. It's certainly not the resort if you're hoping for a bit of peace and quiet, that's for sure! With plenty of modern amenities, an active nightlife, a busy bazaar and a waterpark within easy reach, Marmaris has something for everyone.
Icmeler
While it may be situated within easy reach of Marmaris, Icmeler provides something completely different. The resort offers a little slice of calm that you won't be able to find in its busy neighbour, but its bubbly, welcoming atmosphere will mean that you won't feel isolated. The beaches are second to none, while the evening entertainment is a little more low-key than Marmaris, but still ample.
Olu Deniz
Home to the infamous Blue Lagoon, Olu Deniz is as much about relaxation as it is about fun. Watersports and paragliding are in abundance, but if you're planning on doing little other than sunbathing, you're in the right place.
Wherever you choose to base, there are plenty of excursions and day trips available if you fancy a change of scenery. Fethiye and Ephesus are both within easy reach, while you have the possibility to head even further afield if you wish. Take a look at the options and book your flights to Dalaman today!